Focus on a Featured Expert
Learn more about members of the Colorado Health Institute team in this regular Q&A by Deborah Goeken, Vice President of Communications.
January 2018: Ashlie Brown
By Deborah Goeken
She's a mechanical engineer with an undergraduate degree from MIT. Her first job after adding a master's degree from Georgia Tech was helping nuclear power stations comply with environmental regulations.
Back in Boston, she joined a medical technology company and designed surgical devices for gynecological procedures.
Then, a friend — who just happened to be the chief of staff for the governor of Massachusetts — urged her to consider a job leading that state's new State Innovation Model (SIM) office. She applied. And, of course, she won. It was a head-spinning career change, from engineering to health policy, but she took it in stride.
Meet Ashlie Brown. She is now the director of the SIM Extension Service housed here at the Colorado Health Institute, responsible for creating a network of 21 regional health connectors across the state as part of Colorado's $60 million SIM project.
These RHCs, as they are known, work out of local public health agencies and other community organizations, coming up with new ways to encourage the community connections that will help Coloradans become healthier. Often that means connecting doctors and nurses to programs that can benefit their patients, such as a weight loss class. But under Ashlie's leadership, it is beginning to mean much more.
For example, one of the RHCs has set a big goal: building a health clinic in Clear Creek County, which doesn't have one. Another wants to establish a community garden in Greeley. And a third wants to engage providers in reducing opioid misuse in the Four Corners region.
Ashlie is a Cornhusker, growing up on a farm in western Nebraska. She is quick to point out, though, that she lived only 15 minutes from the Colorado border. So maybe a Husker/Buff hybrid?
She was one of 20 in her tiny senior class and she worked during high school as a telemarketer, a waitress and even a summer stock theater actress. (That last experience will surprise no one who knows Ashlie.)
Ashlie works hard, she takes great advantage of our beautiful state, and she is a pleasure to have around.
CHI is lucky to have Ashlie, and so is Colorado.
Here is my Q&A with her:
Deb: Ashlie, you have taken an interesting career path, to say the least. Looking back, what pushed you to try so many disparate opportunities?
Ashlie: I love solving problems. As a kid, I loved doing homework so much that my mom bought extra math and science workbooks to keep me busy over the summer. That passion led me to study biology in college. I wanted to cure cancer, but lab research was too far removed from the problem for me. So, after completing all the required biology courses, I switched to mechanical engineering and got interested in a new problem: our dependence on fossil fuels.
I started my career as a consultant for nuclear power plants. Nuclear power is a very interesting solution to our energy problems, but it comes with some big problems of its own. I helped plants comply with the Clean Air Act and the Clean Water Act. But, change is slow in the nuclear industry. When I started the job, it had been decades since a new plant had been built, so a lot of my work was helping to fix up old plants. It felt a bit like I was living in the 1970s, when many of the nuclear plants in the U.S. were built, so I started to look for something more innovative.
Medical device design was the perfect marriage of my interest in biology and engineering, and I truly loved this job. I designed devices for gynecological surgery and part of my job was to observe surgeons using our devices in the operating room. It was really rewarding to talk with a surgeon about a problem and then return to the lab to work on a solution.
Even more rewarding was the rare opportunity to talk with a patient, hearing life-changing stories about operations that allowed a woman to become pregnant or that finally stopped the uncontrollable bleeding that had plagued her for years.
We sold thousands of these devices each year and, to me, each sale represented a life changed. This job also gave me a closer look at the American health care system and all the fascinating policy problems just waiting for a solution. A chance to work on those problems fell into my lap, and my career in health policy was born
I do miss building things in the lab, but I don't regret my decision. Our devices helped thousands of women each year, while health policy decisions can affect millions. I don't think any problem is more important right now.
Deb: Did you learn anything from being a mechanical engineer that you've been able to translate into the health care field?
Ashlie: On my first day as the director of the State Innovation Model (SIM) initiative in Massachusetts, my boss had to explain the difference between Medicaid and Medicare to me. I was terrified that I had jumped in over my head! Looking back now, I did learn a lot in engineering that translates to health care and many other fields. The two skills I use the most are problem solving and project management.
I learned how to manage budgets and contracts as an engineer, which allowed me to succeed in my first health policy job while I was still learning the terms and concepts. There are also some shared concepts between health care and engineering, which works in my favor.
For example, many health care quality improvement systems are based on manufacturing principles I used as an engineer. So, I was already familiar with some terms and concepts, like the "key performance indicators" used in many health care programs.
Deb: What has been your biggest professional challenge so far? How did you meet that challenge?
Ashlie: The SIM initiative is a federally funded program from the Center for Medicare & Medicaid Innovation (the CMS Innovation Center). I have been working on this program for four years, first in Massachusetts and now in Colorado. I love SIM because it supports each state in developing and implementing their own plan for improving health, but this also leads to my biggest challenge: driving innovation in a culture of bureaucracy.
Although the CMS Innovation Center is moving forward with some really interesting ideas, it is a government agency subject to all sorts of laws and regulations. So we must balance the need to protect taxpayer dollars with the level of risk we have to take to pursue innovative ideas.
I think the Colorado Regional Health Connector (RHC) program is a good example of this balance. The RHC program is based on ideas that have been proven to work, so we believe this is a good investment. At the same time, we have made some adjustments that we think will work even better in Colorado.
Deb: You are collaborating with a wide range of people and organizations across Colorado. How do you go about establishing these relationships and why is it so important to your work? Have you found anything unique about Colorado's health community?
Ashlie: A former colleague once told me that "if you want to build relationships, you have to put in the butt equity." In other words, you have to invest time in sitting in a chair across from that person.
There are no shortcuts in relationship-building. I prioritize face-to-face meetings, and I find it works even better when you travel to the chair instead of asking someone to travel to you. So, the RHC program staff visits each of our 21 regions across the state at least twice a year. There is no substitute for being there in person, especially in Colorado where each region is so different.
Each community has unique problems to solve. One farming community is not the same as another farming community. One resort community is not the same as another resort community. So, it would be impossible to support any of these communities without being there to try to understand their unique challenges and opportunities.
Despite all the differences across the state, Colorado's health community is very collaborative. There is a unique commitment to working together here that I haven't seen elsewhere. This makes it doubly important that we invest in relationships and contribute our part to the culture of collaboration.
Deb: What excites you most about the work you are doing now at CHI?
Ashlie: When we launched the RHC program in 2016 with our partners at the Trailhead Institute, I knew that our success would depend on the people we hired. Hiring can be difficult for any position, but hiring for a new workforce is even harder.
Very few people had heard of a RHC and even fewer knew what that meant. Honestly, I was worried.
But our RHC host organizations came through and hired 21 incredible people across the state. As we met them one by one last spring, I got more and more excited about the program.
The RHCs come from many different backgrounds, including public health, social work, health care administration, community advocacy, law, and the ministry, but they all share a passion for improving health in their local communities. The RHCs understand that health starts where we live, learn, work, and play, and they are dedicated to improving those places for everyone. I can't wait to see the impact they will have across the state and we are excited to share their work through our RHC program website.
Deb: I have been impressed with your abilities as a manager. How would you describe your management style? Do you have any tips for young women just starting out as managers?
Ashlie: Thank you, I'm flattered! I believe my role as a manager is to remove obstacles and deal with distractions so that my team can focus on doing the amazing work that they do. I am lucky to work with two incredibly talented women, Paige and Rebecca, so the best thing I can do most days is to get myself and everything else out of their way.
My best tip for younger managers is to have open and honest conversations. We tend to think of the most important conversations as hard conversations, which makes us want to avoid them altogether or tackle them aggressively.
For women, especially, I think we feel pressure to assert ourselves in these conversations so that we won't be seen as a pushover. However, I believe there is a win-win solution to almost any problem, and the best way to find that solution is to approach the conversation with the goal of understanding the other person rather than standing your ground.
Deb: Do you have a personal philosophy that guides how you go about your work and your life?
Ashlie: My first professional letter of recommendation included the phrase "Ashlie never makes the same mistake twice." I have been trying to live up to that statement ever since. Everybody makes mistakes, and I try to forgive myself and learn from them on the first attempt.
Deb: On a personal note, you and Cody had one of the most unusual weddings I've ever seen, planning events for family and friends that spanned months and much of the nation last year and just finishing up in January in Guatemala. How did the two of you come up with such a unique way to celebrate?
Ashlie: Cody and I love to travel, so we had always dreamed of a destination wedding. When it was time to turn our dream into a plan, we eventually realized that our dream was all about the destination and not about the wedding.
The moment of truth came one night after I spent about three hours looking online for a wedding dress. I was frustrated. The dress wasn't important to me, and yet I had already spent so much time and energy on this one decision. So that night, we decided to spend our time and energy on only the things that were important to us.
That led us to focus on visiting places we wanted to see and spending time with people who are special to us.
We went to Jazz Fest in New Orleans, we tried sandboarding in the Great Sand Dunes National Park, we watched the bucking broncos at Cheyenne Frontier Days, we hiked Angel's Landing in Zion National Park, we rafted down the Colorado River in Glenwood Springs, and we explored the ancient Mayan city Tikal in Guatemala.
Friends and family joined us for each adventure along the way. It was a confusing plan for many of them, but everyone was supportive and willing to celebrate with us in our own weird way.
We are so grateful for all the memories we made during our year of adventures and now we can't imagine having started our married life together any other way!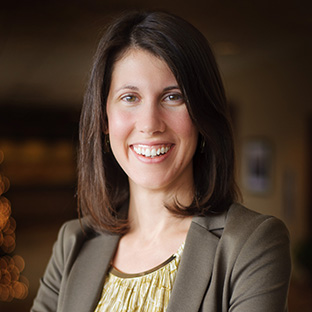 Read more about Ashlie.
June 2017: Allie Morgan
By Deborah Goeken
We pretty much threw Allie Morgan into the deep end when she started working at the Colorado Health Institute almost exactly three years ago.
She took over our legislative services portfolio, meaning she was instantly in charge of CHI's biggest annual event, the Hot Issues in Health conference, as well as our policy outreach work with state lawmakers. Oh, and both the conference and the legislative session were just months away.
I knew Allie was the right person for the job the first time we met to discuss the conference. She arrived with about four pages worth of tasks on her to-do list, each with a little hand-drawn box next to it. We went over that list many, many times over the next months, and Allie eventually checked off each of those little boxes.
It wasn't high-tech, but it worked. The conference went off flawlessly, and Allie got off to a strong start at the legislature.
Fast forward to 2017. Allie has helped to put on two more of the policy conferences, raising the bar each time. And she has just finished what I think is her — and CHI's — best legislative session yet.
Working closely with Joe Hanel, our Manager of Public Policy Outreach, Allie launched a new internal bill-monitoring model that leverages the expertise of the entire CHI team; she inaugurated the first health policy day at the capitol; she hosted a legislative breakfast and a roundtable presentation; she and Joe provided testimony on CHI's resources before the joint House and Senate health care committees; and she and her co-workers gave presentations throughout the Front Range, including at 11 legislative town halls.
She also met one-on-one with a number of lawmakers throughout the session, answered many of their questions about health policy and conducted a great deal of evidence-based research for them. Finally, she and Joe published our annual Legislation in Review report on June 1, the same day they talked about the session's winners and losers during a webinar.
Whew.
Before you read the Q&A I did with Allie, here are some other things I'd like you to know about her. Besides being insanely organized, she is hilarious, hard-working and a very nice writer. Plus, she is a reliable source for chocolate. That contribution to our office morale should not be overlooked.
Deb: Allie, I know that you returned home to Colorado to work here at CHI. Tell me a bit about growing up in Colorado, going away for school, and your journey back here.
Allie: I felt lucky to grow up in Colorado and always thought I'd end up here. I was born and raised in Fort Collins. It was big enough to have fun things to do — like walking around Old Town, going to the drive-in movie theater and CSU games, and browsing the stores at the Foothills Fashion Mall (R.I.P.) — but small enough to maintain a tight-knit community feel. My parents have owned an independent ski and outdoor recreation store since the early 1970s, so I have great memories of skiing and camping with my family.
I left after high school to experience the wonders of rural Minnesota, where the winters are as cold and the people are as nice as advertised. Afterward, I thought I should spend some time in the big city. I'd only been on a bus or subway a few times in my life when I moved to Boston, and I quickly fell in love with the T. After Boston, I headed to Philly. The city embraces a quirky, tough-love atmosphere that is totally unpretentious and way underappreciated. It was hard to pull myself away from close friends, plentiful cheesesteaks and water ice, and my favorite neighborhood spots after four years there, but when I finished my master's degree at Penn's Fels Institute, I knew it was time to come home.
I actually met Michele, Deb and Sara in Philly at a panel discussion on the Affordable Care Act. I started my job at CHI soon after relocating, and the rest is history.
Deb: What was the most challenging part of becoming CHI's legislative liaison? Looking back after three sessions, what was the toughest part about the learning curve?
Allie: When the CHI team told me they needed someone to take over the legislative portfolio, I was intrigued but uncertain. In addition to having no prior health care experience, I had never worked in government and knew very little about Colorado's legislature — but I decided to go for it. It was a very steep learning curve, since I had to figure out legislative processes and traditions on top of wading through all the new health care acronyms I didn't understand. Luckily, I had an invaluable resource in CHI's Joe Hanel. Joe spent years as a newspaper reporter covering the state capitol, and he's been my teacher and mentor for all things related to the legislature and politics. I owe him so much.
Some of the toughest things have been memorizing legislators' names and faces (I use flash cards) and following along with arcane motions in hearings and floor sessions. I've learned a ton, but after three sessions I still have to look up the meaning of things — or go ask Joe, my human version of Google. For example, last month some colleagues and I puzzled over what it means when a bill's conference committee decides to "reject, discharge and appoint." (Short answer: the bill is dead.)
Deb: What are you most proud of accomplishing over those three sessions?
Allie: I'm most proud of growing CHI's legislative presence and convincing more legislators of the value of a nonpartisan organization. I learned quickly that as the session wears on and the calendar fills up, legislators tend to value lobbyists and others who can save them time by telling them how to vote. As a committed nonpartisan group, we can't do that.
I believe all 100 state legislators value good data and evidence, but they're really "drinking from a fire hose" every session and just don't have enough time or staff to carefully consider each bill they vote on. That's a reality of life at the Capitol, but we still believe that the objective research and analysis we provide is critical for them to make informed decisions, and it's gratifying when we see that in action. It's always a fun surprise when a legislator (or even someone testifying) cites CHI data or holds up one of our reports in a hearing, and it makes me proud to know that we've developed a rock-solid reputation with members of both parties.
Deb: What surprised you the most?
Allie: When you're a nonpartisan group working in politics, people are wary of you. Coming into this job, I thought we'd be seen as everyone's friend — but it turns out that often, we're no one's friend.
This became clear to me last summer during CHI's analysis of Amendment 69, or ColoradoCare. We produced a series of reports that generated widespread interest and phone calls. More than once, proponents and opponents of the initiative called, in rapid succession, to say that our work seemed biased in favor of the other side. It showed me that the best sign of objective reporting can be when both sides are dissatisfied with your findings (and also identify things in your analysis that they support).
Deb: Allie, you have become an accomplished public speaker, in great demand for town halls and other legislative appearances. What tips would you give to people who are just starting to give presentations?
Allie: That's one of the best compliments I could receive, because it's one of the things I was most anxious about when I started at CHI. I'm an introvert, so being the center of attention isn't something I generally want, and the feeling of having all eyes on me is as scary as it is encouraging. I've learned a lot from closely watching Michele and other CHIers speak (and knock it out of the park), and from being coached by professionals whom CHI brings in to work with us.
My top three tips for new presenters:
Own the right / assume the mantle. Establishing yourself as an expert in front of a room of smart people is intimidating, and when you're younger than most in the audience you may find yourself thinking, "These people know so much more than me." We're taught at CHI to be confident in stepping into the role of speaker and feeling that we know our presentation content better than anyone else. If you put in the work to be prepared, it will show.
Give yourself a "reset opportunity" early on. In the first few minutes of your presentation, it can be helpful to tell a joke, ask the audience a question, have people share something with their neighbor or show a quick video clip. If you're stressed out, talking too fast or need a quick sip of water, this helps break the ice and gives you a moment to take a deep breath. (Bonus tip: Bring your own water bottle so you don't end up pouring water all over yourself if the venue only gives you a glass.)
Practice, practice, practice. Boring, right? But I've found that no amount of role-playing or visualization prepares you as much as the real thing. The more you're in front of an audience, the more comfortable you get, and I really don't think you can simulate that feeling. One of the many great things about CHI is that they're invested in us as presenters and give us numerous opportunities to be in front of groups — even if you're not sure at first about the whole public speaking thing. It does get easier!
Deb: What do you do when you're not at work?
Allie: My coworkers know that I am NOT a morning person (the world is stacked against us!), so I'm a big fan of naps and sleeping in on weekends. I'm always up for exploring the mountains in the summer or a ski day in the winter, and I try to check out as many sports events, festivals and brewery celebrations as I reasonably can. I've also readjusted to living in a house in the past year (as opposed to an apartment), and have been spending way too much time at hardware stores and plant nurseries on the weekends to spruce up our place in Edgewater. Finally, when my schedule allows, I love to join my CHI colleagues for bar trivia on Tuesday nights. They're some of the smartest and most well-rounded people I know!
Deb: Is it true that there is a big event in your future?
Allie: You mean the 2017 CHAS release? Oh yeah, I'm also getting married. My fiancé, Brett, and I are tying the knot next summer in northern Colorado. Now that we're a year away the big day, we're getting excited for all things wedding planning — but mostly music selection and cake tasting.
Deb: What is your best advice for a young person interested in public policy?
Allie: "Policy" is this vague, nebulous concept for many students and young people. As a kid, I certainly didn't say I wanted to work in public policy when I grew up. (I actually wanted to be a dolphin trainer.) But understanding and working in policy is so important, and its breadth is one of the best things about it. You can work in policy in any topic that you're passionate about, from health to education to transportation.
One piece of advice: think about how much you care about a) working directly with people and b) seeing immediate change or progress. It can sound bad to say you're not drawn to direct service, but our cities, states and country need smart, dedicated people who are systems-level thinkers. They bridge the gap between pie-in-the-sky ideas and on-the-ground realities, and they impact people's lives but in a different, and sometimes delayed, way. It's rewarding to think through policy stages from initial research to implementation and evaluation, and you're always learning new things. It's a cool field and a good fit for those who like to be challenged.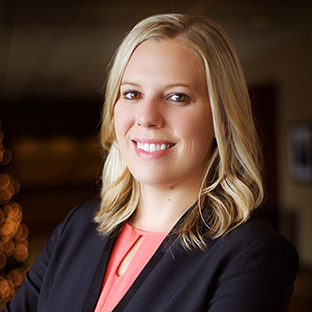 ---
May 2017: Brian Clark
By Deborah Goeken
Brian Clark, our manager of creative services, is the subject of my inaugural monthly column introducing you to a member of the Colorado Health Institute team.
It's not because Brian and I both worked at the Rocky Mountain News together. It's not because Brian is so incredibly creative that it's just fun to watch him come up with an idea, sketching away with a pencil on a piece of scrap paper. It's not even because he writes maybe the greatest Facebook series ever on being a single dad to their three kids when his wife, Sally, is away.
It's mostly because Brian has been the driving force behind CHI's strong visual identity. He designs beautiful publications. He helps us tell clear stories with data. He is always searching for a better way to communicate our work. He is a true collaborator. And he does it all with grace and humor, even under the tightest deadlines.
I'm excited to hear from Brian about how he went about creating our new logo, which debuts today. He also chose our new font, Mr. Eaves, and updated and modernized our color scheme.
Question: Tell me how you ended up at CHI, including your career path before this.
Answer: Looking back, it's obvious I was destined to end up in some kind of creative field.
As a kid, anything that involved cutting and pasting was right up my alley. Posters, mobiles and collages were my favorite school projects, and I for years I maintained my own scrapbook of pictures of Philadelphia Phillies players that I cut out of newspapers and magazines. Eventually I found my way into the newspaper industry and worked as a designer and editor for 14 years, including the last nine at the Rocky Mountain News in Denver. I've now been at CHI for six years and I am pleased to report that nearly all the skills I've developed as a journalist and a creative apply to the work I do here.
Q: What's the best thing about working at CHI?
A: Without question, it's being part of the incredibly talented and close-knit CHI family. In a lot of ways, it's like being back in the newsroom. The level of excellence in this office is astonishing. Plus, unlike with my own family, I never have to yell at anyone to hurry up and find their shoes because we're already running 20 minutes late.
Q: What have you learned since arriving at CHI?
A: Health policy acronyms. So many health policy acronyms.
But seriously, I've learned that people in the health policy world love their data and they love it presented visually. I can make things look pretty (everyone here calls it Brian-izing) but our researchers and analysts truly are the heart and soul of our work. The enthusiastic collaboration between design and data is one of the best qualities we bring to the table.
Q: How did you go about designing the new logo? I seem to remember it involved a day out of the office.
A: Logo design is four parts caffeine, three parts staring into space waiting for inspiration to strike, two parts randomly drawing shapes on the computer until something finally looks good and one part talent.
I wasn't happy with anything I came up with during the first few rounds (see below), and I was starting to question how in the world I'd ever been hired as a graphic designer. To steer into that slide before it became a full-on crisis, I decided to ditch the office and head into the great outdoors. I left all my technology behind and spent an entire day just meandering around a park with my sketch pad.
Being outside helped me focus on why health and health care are such important topics for many Coloradans. Being active and healthy makes living in our magnificent state that much sweeter. Eventually the fresh air helped clear out the cobwebs and I came up with several ideas, one of which eventually developed into our new logo.
Q: What do you want people to take away from the logo about CHI?
A: Our new logo is actually quite simple, but if you look closely, it provides a fairly comprehensive picture of who we are and what we do. Now obviously, the main icon, a mountain peak, is not exactly groundbreaking when it comes to Colorado-based logos. However, while developing the concept I began to see a way to use the peak as both a nod to our Colorado roots and our passion for all things data. The peak is set slightly off center because while we provide balanced and impartial information, we also bring our own unique perspective and analysis to our work.
The right line of the peak ends on an upward trajectory for two reasons. First, our work focuses primarily on Colorado, but we are also interested in how health issues in our state spread out to the world beyond our borders and vice versa. Second, the rising line signifies unfinished business. There is still plenty of work to do to make Colorado the healthiest state it can be.
As far as typography, we moved from almost no capital letters to all capital letters. A redesign just seemed like a good time to grow up a little. We've also included a bold emphasis on the word Health. We are Colorado and we are an institute, but health will always be at the core of what we do.
Q: What did you like about the new font? How did you choose it?
A: Our new font is called Mr. Eaves and it gives us a more modern look and a lot of versatility, both in print and online. The font itself is fairly compact, but the spacing is light and airy and I expect people will find it extremely legible and easy on the eyes.
Q: What is different about our new color scheme? How do you intend to use it?
A: We've done a great job over the past six years of creating a strong and easily recognizable CHI brand identity. We frequently hear from people who come across our publications in various places out in the real world and they immediately recognize it and know they can trust the information because it comes from us. For that reason, I wanted to build on our brand rather than start from scratch. Blue is still our primary color and yellow our main accent. However, I adjusted the yellow to make it more yellow and less orange. That was constantly an issue with our old shade, especially the time we ended up with a Bronco-themed lobby wall after the logo signage printed way too orange.
Sticking with the nature theme, I drew inspiration for our secondary palette from Colorado's own colors as they change throughout the seasons. We will still use light blue, purple and green, but I lightened them up across the board. And I introduced a red and orange (because Broncos, obviously). The colors should add a lot of pop to our publications and website.
Q: What do you do when you're not at work?
A: If I'm not in the office, I'm most likely at home torturing my family with an endless barrage of puns and dad jokes.
Q: Your best advice for a young designer?
A: I have a sign in my office that says, "Everything will be OK in the end. If it's not OK, it's not the end." I know that sounds simplistic, but I try to live by that philosophy. Keep going, keep experimenting, keep learning, keep looking. Keep trying to be better than you were the day before.