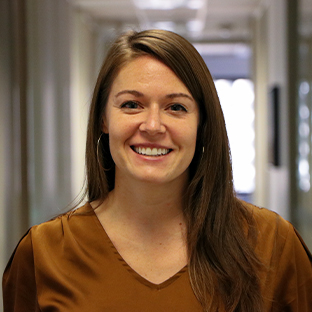 Nicole Steffens
Program Manager
Nicole Steffens joined the Colorado Health Institute in October 2019 as a Program Manager.
Prior to coming to CHI, she was the Program Coordinator for a collaborative HPV prevention grant at Denver Public Health. There, she was responsible for leading health systems, educational, and quality improvement efforts aimed at increasing adolescent vaccination rates across Colorado.
Nicole has also served as an Assistant Researcher studying medical decision-making and surgical outcomes at the University of Wisconsin Department of Surgery. Her specialties included improving patient and provider communication and helping older adults make health care choices that align with their values.
She earned a master's degree in public health from the University of Minnesota School of Public Health and a bachelor's in social work from the University of Wisconsin-Madison.
Outside of CHI, she is an avid skier, triathlete and yogi and enjoys cheering on the Green Bay Packers.