What we do:
The Colorado Health Institute is Colorado's leading non-profit health and health policy research institute. Our goal is to inform policy and advance health. We do that every day by providing non-partisan research and support to policy makers and elected officials from every corner of the state. CHI can provide everything from district-specific data and analyses, to background information for legislature, to town hall presentations. Let us know how we can help you.
In addition to supporting the legislature, CHI also provides timely analyses of state and federal health policy. Check out our newest series tracking federal health care reform Re: ACA.
Other services and analyses include:
Our annual legislative preview, "Legislative Opportunities and Trends"
Our annual session wrap-up publication, "Legislation in Review"
Research and counsel on state health topics, including current or potential bills
Independent analysis of federal health reform, provided as it happens
Briefings at the Capitol for individual legislators, committees and party caucuses
Town hall presentations featuring health data customized for a specific district
Weekly legislative blogs that recap bill hearings and relevant debates
Hot Issues in Health Care Conference hosted by CHI each December
It's fast. It's free. It's nonpartisan – really. Let us know how we can help you.
---
Pre-session reports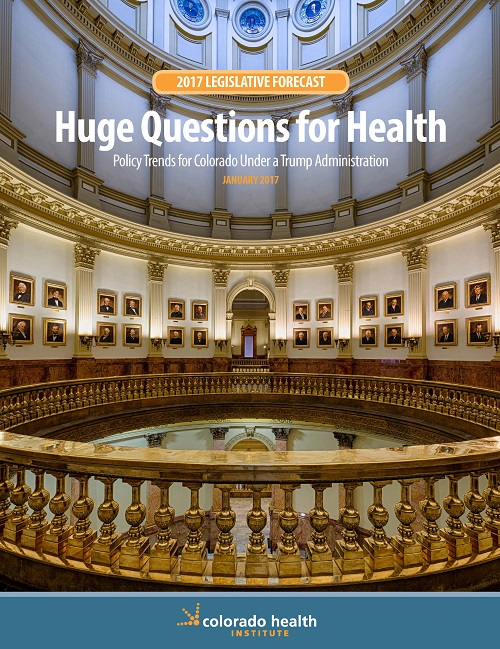 The 2017 edition of our annual legislative forecast focuses on the large changes anticipated after the election of President Donald Trump.
The report also examines:
The state budget and Medicaid's role
Disputes between insurance carriers and providers and consumers about rising premiums and unexpected bills.
Attempts will continue to improve transparency around topics such as freestanding emergency departments, prescription drug costs and background checks for health care providers.
---
Previous Legislative Forecast Reports