Register Today
General registration is now open for Hot Issues in Health 2018. Click HERE to sign up.
Hot Issues in Health, produced by the Colorado Health Institute (CHI), is the state's premier health policy conference. This year's conference is Thursday, December 6, and Friday, December 7, at the Inverness Hotel and Conference Center in Englewood. The event features rich discussion, including an election recap, plenty of new connections, and concrete policy ideas to prepare you for the year ahead in health policy.
Full conference: $350  |  Day 1 only: $250  |  Day 2 only: $150
Questions? Please email HIHC@coloradohealthinstitute.org or call 303.831.4200.
Announcing Keynote Speaker Molly Ball
Molly Ball is the National Political Correspondent for TIME, covering campaigns, the White House, political personalities and policy debates across America. She is also a political analyst for CNN and frequent television and radio commentator. She previously wrote for The Atlantic, Politico, The New York Times, The Washington Post and others. Ball has received numerous awards for her political coverage, and fun fact: she grew up right here in Colorado and attended Cherry Creek High School.
Her extensive experience and insightful commentary make her the ideal choice to debrief election results with us on December 6 and discuss their implications nationally and in our state.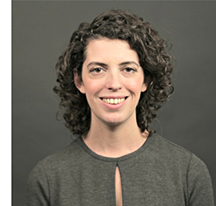 Announcing Featured Speaker Vic Vela
Vic Vela is a veteran Colorado journalist with experience in radio, newspapers and television. He was legislative editor for Colorado Community Media, a sports anchor and reporter for an NBC affiliate in Amarillo, Texas, and a reporter for The Daily Record in Cañon City and the Albuquerque Journal. He is now a weekend host and reporter for Colorado Public Radio. Before coming to CPR, Vic maintained an award-winning career in journalism despite frequent cocaine use for most of his adult life. He has been sober for four years and speaks and writes about recovery to encourage others struggling with substance use. Vic's work has garnered two regional Edward R. Murrow awards, plus awards from the Colorado Press Association, the New Mexico Press Association and the Society of Professional Journalists.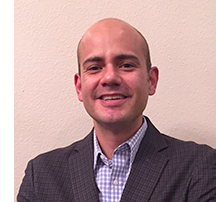 Announcing Featured Speaker David Jones
Dr. David Jones is a professor at Boston University's School of Public Health whose research examines the politics of health reform and social determinants of health. He will discuss lessons from his recent report, "Views from the Heartland: Prospects for Bipartisanship in Health Reform," based on interviews with legislators in Colorado and Kansas, before moderating a conversation with current state lawmakers from both parties. Jones has been awarded AUPHA's John D. Thompson Prize for Young Investigators, AcademyHealth's Outstanding Dissertation Award, and the BU School of Public Health Excellence in Teaching Award. He is also the author of the recent book "Exchange Politics: Opposing Obamacare in Battleground States."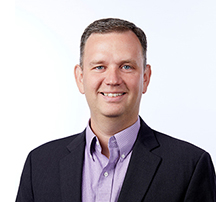 Previous Hot Issues in Health Conferences