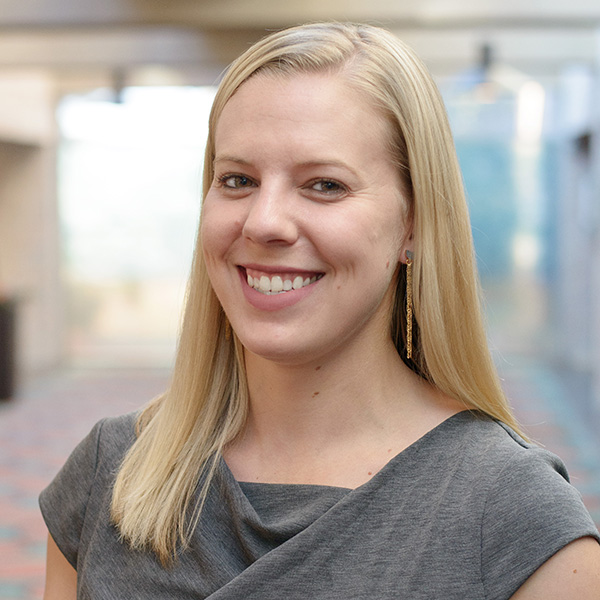 Favorite Quote
"I'm not superstitious, but I am a little stitious."
Michael Scott (The Office)
Allie Morgan
Director
Allie Morgan joined the Colorado Health Institute as a Policy Analyst in July 2014. She is now a Director.
Allie leads CHI's work with Colorado lawmakers, providing briefings and information to state legislators, other elected officials, and legislative staff, as well as regular reporting on bill developments and debates at the state capitol. Since 2014 she has coordinated the annual Hot Issues in Health conference, which serves to inform policymakers and the wider health policy community about Colorado's most pressing health issues and the political realities that impact them.
Allie also manages CHI's internal research agenda and provides support on various grants and consulting projects. She presents frequently to professional and community groups, such as business organizations, university students, and physicians, and is an experienced project manager.
Before joining CHI, she worked in development as a grant writer and executive speechwriter at Philadelphia's Franklin Institute science museum, where she supported the closing phase of the $65 million "Inspire Science" capital campaign. Prior to that, Allie spent a year in a Boston high school teaching AP English and tutoring high-needs students. She has also worked with a public sector-focused consulting firm, a civic engagement organization for young professionals, and a STEM enrichment program for urban students.
Allie holds a master's degree in public administration with a certificate in economic development from the Fels Institute of Government at the University of Pennsylvania. She earned her bachelor's degree in English and environmental studies from Carleton College in Northfield, Minnesota.