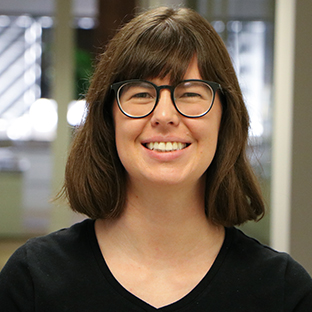 Favorite Quote
"I tell you, we are here on Earth to fart around, and don't let anybody tell you different."
–– Kurt Vonnegut, A Man Without a Country
Lindsey Whittington
Research Analyst
Lindsey Whittington joined the Colorado Health Institute as a research analyst in November 2019.
Lindsey earned her bachelor's degree in biochemistry from Colorado State University in May 2016. She went on to earn a master's degree in public health with a concentration in epidemiology from the Colorado School of Public Health at the University of Colorado Anschutz Medical Campus in May 2019.
During her education, Lindsey focused her efforts on understanding the burden of electronic vapor products and other substance use issues in youth populations across the Denver metro region during a year-long internship at Tri-County Health Department. There, she conducted geospatial analyses, assessed chronic disease burden in underserved populations, and developed a passion for data management, visualization, and analysis.
Outside of CHI, Lindsey likes to read, write, travel, and find new places to drink coffee and beer with friends.