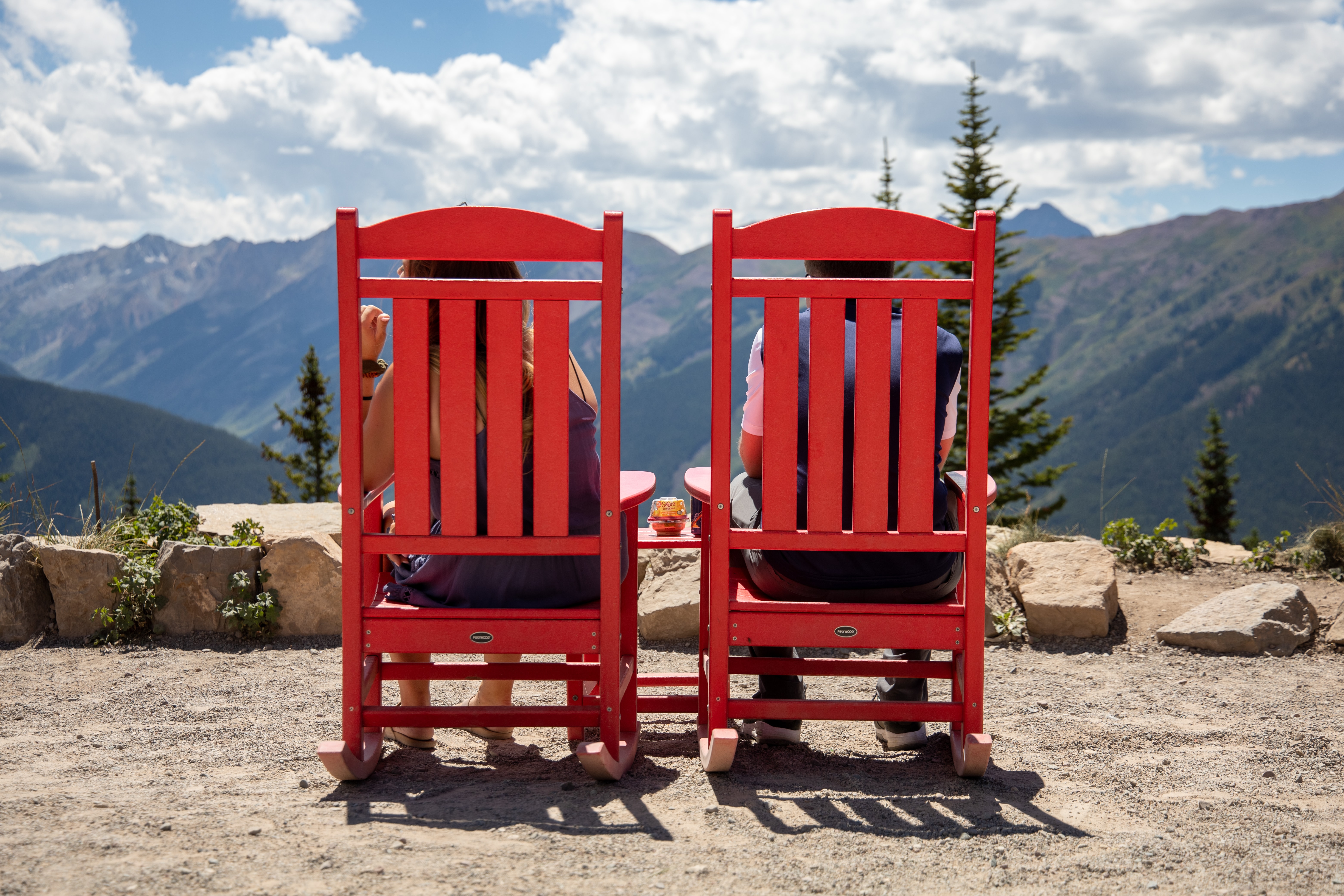 Colorado is renowned for its scenic mountains and plentiful outdoor recreation opportunities.
Visitors to towns from Steamboat Springs to Aspen to Telluride contribute significantly to those towns' — and the state's — economy. But resort towns' beauty and remoteness also make them potential hotspots for COVID-19, and parts of the Western Slope are feeling cramped even before snow accumulates and signals the start of their busiest season.
Persistent Problems
As winter approaches, a spike in coronavirus cases would add to the list of challenges mountain communities already face, among them housing instability, a lack of access to health care services, a high cost of living, and unaffordable insurance options.
For example, the 2019 Colorado Health Access Survey showed that mountain regions had the state's highest uninsured rates, which are sure to be higher now due to record levels of unemployment in resort communities. The only three Health Statistics Regions (HSRs) with more than 10% of residents uninsured last year? The I-70 mountain corridor (HSR 12), home to most of the state's large ski resorts; the mountain gateway counties west of Denver on the way to ski country (HSR 17); and the northwest corner, home to Steamboat (HSR 11). In HSR 12, more than 26% of residents reported that they had skipped needed doctor's care in the past year and 36% that they did not get needed dental care.
COVID-19 in the Mountains
Though the vast majority (83%) of Colorado's population lives along the Front Range, ski towns were among the first to experience COVID-19 outbreaks. The state's first confirmed case was a California man, recently returned from Italy, visiting Summit County who skied at Keystone and Vail before becoming ill.
Colorado made heartening progress in controlling the virus this summer, despite some backsliding and missteps. Although they had the first outbreaks, a handful of mountain counties were among the first to win approval for variance requests after demonstrating success in tamping down their cases, with Eagle County (home to Vail) leading the way.
But months before these communities expect to see skiers pouring in, many have seen surges in their populations. People with second homes in the mountains have retreated there and others have pounced on the opportunity to purchase luxury residences. With much broader access to remote work and online school, families feel no need to return to their urban homes now that summer is over.
The influx of out-of-towners has filled streets and schools — and for health care providers, it has "meant fewer extreme athletes and more Texans; fewer broken bones and turned ankles, and more chronic conditions exacerbated by the high altitude," as a recent Kaiser Health News article put it. It also spells greater challenges for controlling the pandemic just as the state is warning of a "third wave" of COVID-19 cases.
What Can We Do?
Before the snow begins to fall, how can mountain communities gear up against COVID-19?
Promote Flu Shots: Though they lack control over flu vaccines for tourists who will flock to their slopes and downtowns, mountain communities can work hard to make sure residents get their flu shots. The threat of crowds combined with flu season is real. These towns must get creative to make skipping out on a flu shot as taboo as — you got it — skiing in jeans. The same goes for wearing masks and following social distancing guidelines. Read more about the importance and challenges of this year's flu vaccine in CHI's blog from last week.
Be Nimble with Resources: These communities can utilize their experience with seasonal shifts in health care delivery. The uncertainty of the virus's trajectory makes planning especially difficult for mountain towns and ski resort operators, but they also know better than most how to be nimble with their resources, as each year they see their populations balloon for a season and then ebb to lower levels. Whatever steps ski towns usually take to temporarily increase their health care capacity will serve them well now, at a time when they may not be willing or able to make permanent changes to their small health systems. Think of bringing short-term internal medicine doctors and pulmonologists on site to treat COVID-19 patients, if there are doctors to be found, and pivoting to offer telehealth for any visits that don't require hands-on care.
Standardize Policies: The rules change with the destination. Some ski area policies are dependent on the choices of their ownership/affiliate group. The big two are Vail Resorts and Alterra Mountain Company; Vail is requiring advance reservations at its resorts this winter while Alterra is not. Some policies will likely be mandated by the state, such as a continuation of the mask order or a decision to shut down all resorts (again). And some will be determined in collaboration with ski areas' local health departments or left up to their own discretion. There are many arguments for local flexibility, but this patchwork of rules could be frustrating for residents, confusing for tourists, and unhelpful for effective management of the virus.
Prepare for Hard Choices: Finally, resort towns must be vigilant and willing to drop the hammer if needed. It's not realistic for their health systems to expand enough to meet a huge surge in COVID-19 cases driven by out-of-towners. Some European countries are seeing cases spike, driven largely by recreation and entertainment activities and "coronavirus fatigue," similar to what Colorado saw following July Fourth parties and what we may see in ski towns. Public health officials and resort leadership must be prepared to step up and shut things down. We know the virus can come in like a blizzard, and if cases begin to rise, shorter-term draconian measures may be necessary to salvage some of the ski season — and many lives.
Residents of mountain communities are largely dependent on visitors, corporate executives, and public health officials to protect them from COVID-19. Everyone must stay focused on the goals: avoiding rising death tolls, more blows to already reeling mountain town economies, and the loss of powder days that so many are craving. The last point may seem trivial, but we've all learned the importance of prioritizing our physical and mental health during this difficult year.
So get your flu shot. Be creative with resources. Make policies consistent. Leaders, be willing to make hard choices. We just might save our signature season.
---
Related Blogs and Research
---