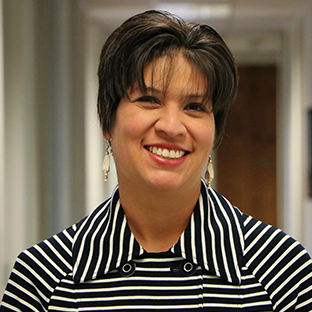 Kristi Arellano
Managing Director of Marketing and Communications
Kristi Arellano joined the Colorado Health Institute as Managing Director of Marketing and Communications in October 2019.
Before joining CHI, Kristi served as Director of Communications for the Boettcher Foundation, a $300-million philanthropic foundation whose funding priorities include college scholarships and biomedical research. As the foundation's first communications director, Kristi led a rebranding effort to reposition the foundation for increased impact and launched several new communications channels, including an alumni engagement effort. Prior to that, Kristi spent 13 years as a reporter and editor for The Denver Post.
Kristi grew up in Pueblo and attended the University of Denver as a Boettcher Scholar. She holds a bachelor's degree in journalism. An active community volunteer, Kristi chairs the board of the Community College of Denver Foundation and serves on the board of the Denver Dumb Friends League.