The COVID-19 pandemic forced a rapid and unprecedented change in health care delivery. As emergency orders forced medical providers to curtail in-person visits, providers and patients had to rapidly adjust to telemedicine as a method of care delivery.
Even as medical offices reopened, telemedicine had established itself as an increasingly important method of care delivery with the potential to significantly impact patients, payers, and providers.
The Colorado Health Institute (CHI) is evaluating the impact and value proposition of telehealth in Colorado. In partnership with the Office of eHealth Innovation, CHI produced a series of reports analyzing the rapid growth of telehealth and assessing the policy options that will shape its future.
CHI combined key informant interviews and electronic health record data from the Colorado Health Observation Regional Data Service (CHORDS) network to answer key questions related to utilization and access, outcomes and quality, and provider and patient experience. The reports combine detailed data and analysis with patient and provider insights, providing the earliest in-depth analysis of telehealth in Colorado and one of the country's first explorations of telehealth during the COVID-19 pandemic.
The reports and a series of provider profiles are available on the OeHI website.
Analysis
The Value of Telemedicine During the COVID-19 Response:
Profiles
Telehealth in Action: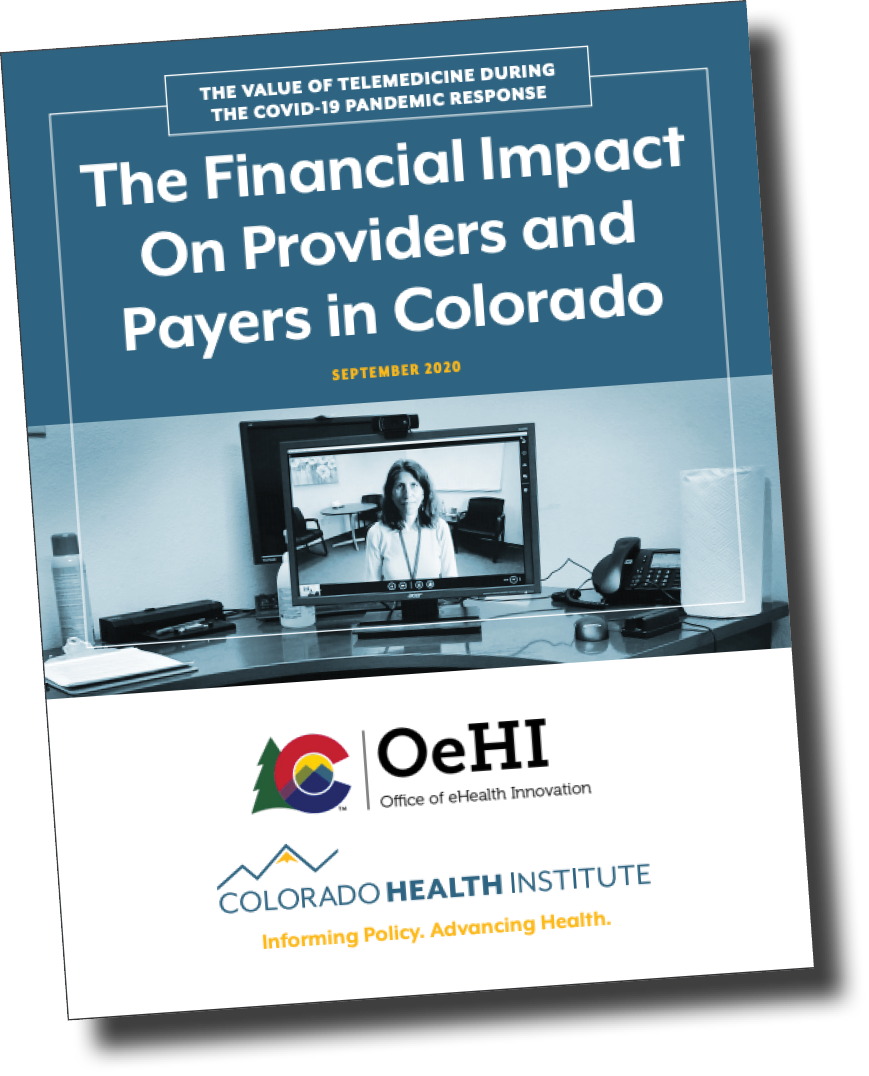 Visit OeHI's website to read the reports.
The Colorado Health Institute's work with OeHI represents just some of CHI's research and evaluation in the telehealth arena. Other analyses in this area include: