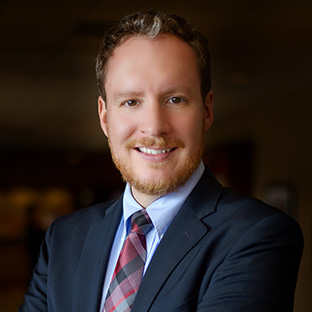 Favorite Quote
"Blessed are they who give without remembering and take without forgetting."
Elizabeth Bibesco
Jeff Bontrager
Director of Research and Evaluation
Jeff Bontrager, Director of Research and Evaluation, joined the Colorado Health Institute in March 2005. Jeff coordinates CHI's research efforts related to health insurance, the uninsured, Medicaid and Child Health Plan Plus (CHP+) eligibility modeling, as well as Colorado's health care safety net.
Jeff focuses on promoting decision-making built on a foundation of robust evidence. He works closely with CHI constituents to respond to information requests, develop publications, conduct evaluations, make presentations, and provide leadership and technical expertise for a variety of advisory groups. Jeff serves as Principal Investigator on  the 2017 Colorado Health Access Survey (CHAS) and the multi-year evaluation of the Colorado Health Access Fund of The Denver Foundation. .
Prior to joining the team at CHI, Jeff worked as a data quality and project manager at the University of Colorado's Division of Health Care Policy and Research. In 2004, Jeff completed a National Academy of Social Insurance internship at the Agency for Healthcare Research and Quality (AHRQ) in Rockville, Maryland, concentrating on long-term care research. More recently, Jeff is a graduate of the Regional Institute on Health and Environmental Leadership's Advanced Leadership Training Program.
Jeff was selected in 2013 by the Denver Business Journal as one of Denver's "Forty Under 40" up-and-coming leaders.
A native of Denver, Jeff earned a master of science degree in public health from the University of Colorado Health Sciences Center. He concentrated his graduate work on health care policy and health coverage issues, focusing his thesis on Colorado's underinsured. He has a bachelor's degree in psychology from Goshen College in Goshen, Indiana.