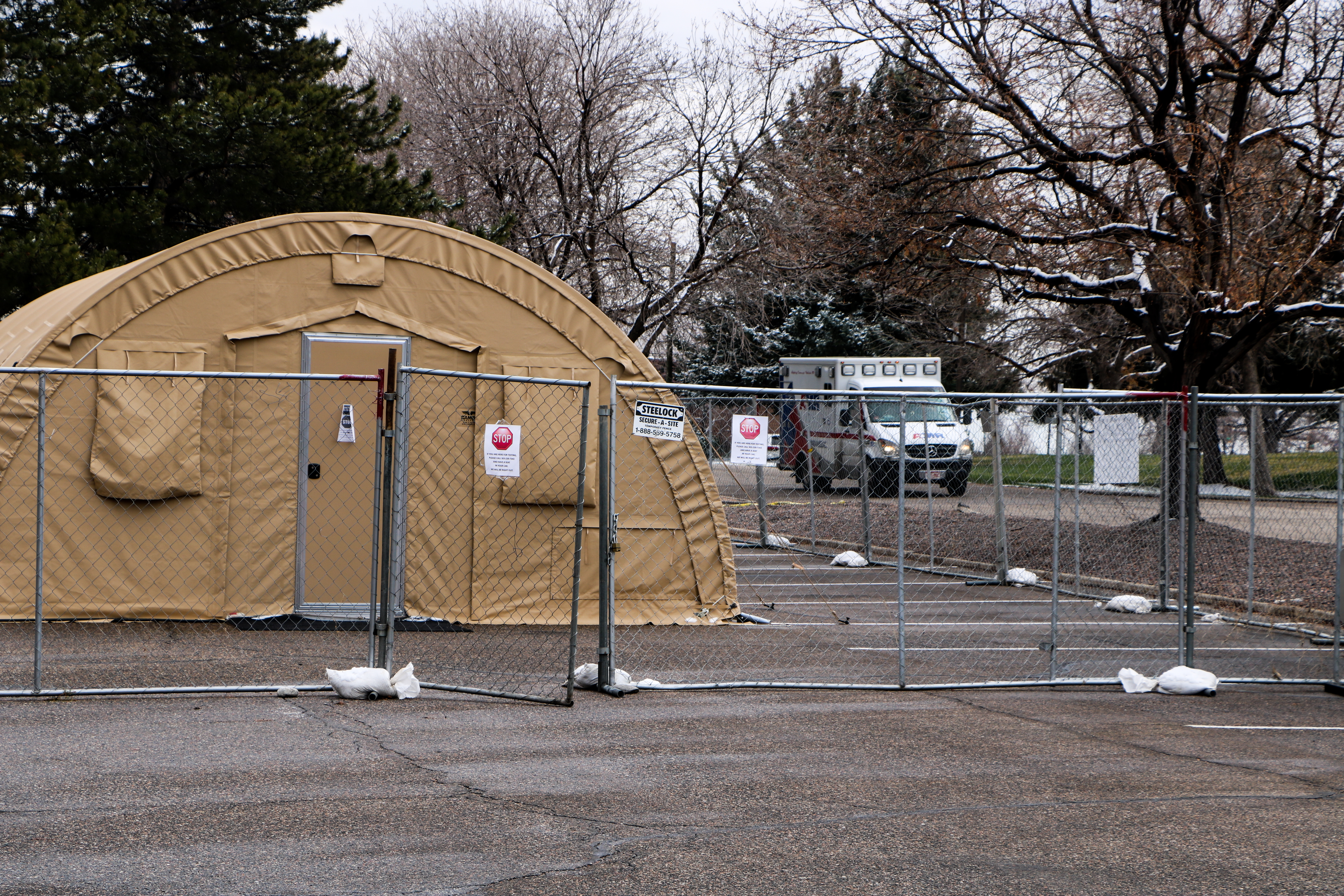 When can we go back to normal? That's the biggest question in Colorado today.
Gov. Jared Polis this week attempted to provide an answer when he extended the statewide stay-at-home order to April 26 — an optimistic target that is four days earlier than the national goal.
Coloradans' efforts at social distancing have slowed the rate of new COVID-19 infections. And hospitals so far have avoided the surge of patients that overwhelmed the health systems in places like New York City and Italy.
But the price of this progress has been an economic disaster. More than 127,000 Coloradans filed for unemployment in the past three weeks, wiping out two full years of statewide job growth.
Social distancing is an evidence-based public health intervention, and there's every reason to believe that the infection rate in Colorado will continue to slow as long as social distancing remains in place.
Polis noted — correctly — that it's not the public health response to the virus that is causing economic pain. It's the virus itself.
"We simply can't function normally when we are living day-to-day in fear of a deadly virus," he said in a televised address to the state Monday evening.
Instead of a timeline for returning to normal, public health experts recommend thinking about trigger points: What needs to happen in order for the lockdown to be loosened without risking a return of the outbreak?
A report by the conservative American Enterprise Institute proposes a set of trigger points and ongoing actions that states must take to halt COVID-19's progress and keep it in check.
"National Coronavirus Response: A Roadmap to Reopening" proposes four phases of fighting the pandemic. Phase One (where we are now) is slowing the spread through social distancing. Phase Two is slowly reopening businesses and schools, paired with widespread testing and quick isolation of anyone who tests positive. Phase Three is developing drugs and vaccines to treat and prevent COVID-19. And Phase Four is rebuilding our public health infrastructure to make sure the next disease outbreak doesn't bring the country to a halt.
The Polis team is using the framework laid out in the report. (Read the report here and a New York Times summary of it here.)
States need to reach four trigger points before they can lift their stay-at-home orders and move to Phase Two, according to "Roadmap to Reopening."
A sustained reduction in cases for at least 14 days,

Hospitals in the state are safely able to treat all patients requiring hospitalization without resorting to crisis standards of care,

The state is able to test all people with COVID-19 symptoms, and

The state is able to conduct active monitoring of confirmed cases and their contacts.
(These four points are quoted directly from the report.)
Colorado hospitals have not had to resort to crisis standards of care, in which doctors have to decide which patients get life-saving treatment. But the state has not yet seen a two-week reduction in cases — a time span that is important because it covers the COVID-19 incubation period. We don't have the capacity to test everyone with symptoms, but testing capacity is ramping up.
The American Enterprise Institute's framework provides a useful way to measure the state's progress. But we should not expect to see a day when lifting the stay-at-home order is an easy call. The data and evidence in this fast-moving crisis will never be clear enough to provide unambiguous answers.
The lockdown itself has consequences for Coloradans' well-being. Health is closely tied to income, and the longer people go without work, the more harmful social distancing becomes.
The decision to reopen will be difficult and nuanced. However, we have evidence and a framework today that tells us Colorado isn't there yet, but we're heading in the right direction — and the sacrifices we are making are having a positive effect.
Virus Doesn't Discriminate, but Society Does
The COVID-19 pandemic is exposing deep inequities. The virus spread quickly around the globe by people with the means to travel internationally. Colorado's first hot spot was its ski resorts, which draw travelers from around the world.
But people who can't afford a $150 lift ticket are also least able to defend themselves against the virus.
Low-wage work can rarely be done at home, so people either lose their jobs or risk infection by going to work — often riding public transportation.
African Americans are coming down with COVID-19 and dying at alarmingly high rates, according to an article in The New York Times.
Here in Colorado, Denverite and The Denver Post reported on data that shows the virus has hit hardest in some of the city's poorest neighborhoods: Globeville, Montbello, and Valverde.
Advocates are pushing the state health department to release race and ethnicity data on people with COVID-19. The Colorado Trust covers data and equity issues in detail in an article that quotes CHI's Jeff Bontrager.
Colorado reports cases by county, but other states are reporting cases by ZIP code, which allows for a closer look at the possible inequities of preventing and treating the virus.
What We're Reading
Three coronavirus models have very different takes on how Colorado's outbreak will develop. The Colorado Sun.
Reporter John Ingold looks at three models of the pandemic that have influenced the state the most.
Coronavirus may have reached Colorado as early as January, weeks before the state had the ability to test. The Colorado Sun.
There's no way to be sure when the virus arrived in Colorado, but public health experts now think it was spreading long before they had any ability to respond.
Yes, that's right. These are bizarre times, so maybe it's appropriate that the social media account of a frozen meat company is putting out compassionate, eloquent threads on addressing conspiracy theories and the importance of evaluating data and evidence.
Mental Health Moment
Denver Post photographers captured stunning images of Tuesday night's supermoon as it looked down on Colorado during this unsettling time.
---
More Blogs and Research
---