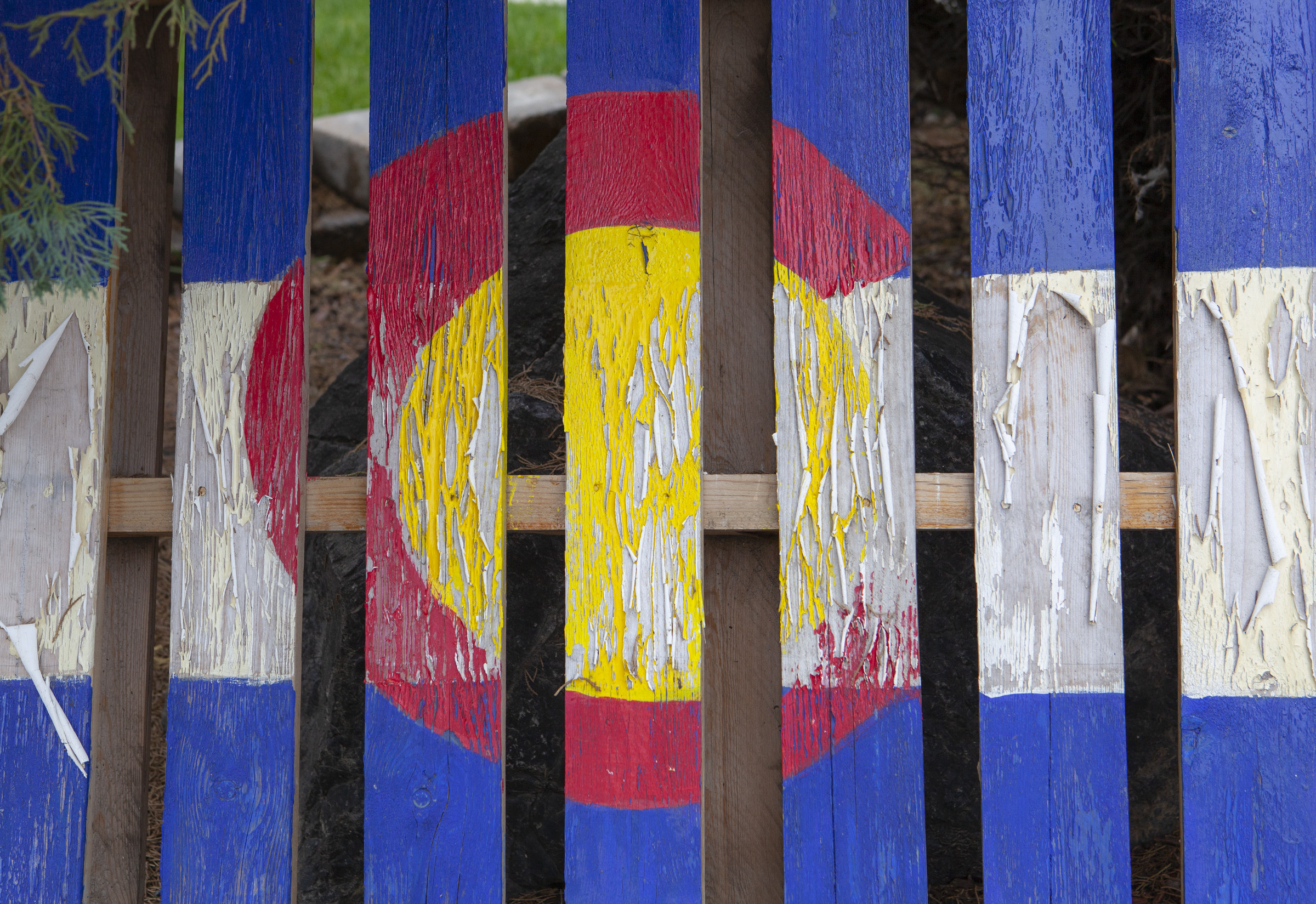 The 2020 County Health Rankings, which provide local population health data to better understand the needs of communities across the country, were released in late March, giving new insight into how Colorado counties fare on several health indicators. The Robert Wood Johnson Foundation has released the rankings annually for a decade.
The rankings illustrate how long and how well people live based on an analysis of five health outcomes and over two dozen health factors. The 2020 County Health Rankings include several new indicators, including data related to juvenile arrests, suicides, traffic volume, and third-grade reading and math scores, as well as data it has been using for years about adult smoking, preventable hospital stays, and income inequality.
Detailed local data are critical to understanding and addressing our differing communities' needs. They allow community leaders and residents to design and implement strategies that create opportunities for everyone to lead their healthiest life possible.
As the economic consequences of the COVID-19 pandemic play out, access to health care, healthy food, and housing are particularly pressing questions for many people. The County Health Rankings offer insight into what areas of the state were already facing challenges in these areas.
In Colorado, counties along the Front Range have better access to care; counties in the rural east and south of the state have improved over time but have lower overall scores. Meanwhile, around 5 percent of Coloradans do not have access to healthy foods, and 17 percent experience severe housing problems such as overcrowding or high housing costs, according to the rankings. These issues are also particularly prevalent in some southern and rural counties.
Health outcomes represent how healthy a county's population is. They are represented by measures related to the length and quality of life, such as life expectancy, premature death, and self-reported health status.
Health factors represent the areas we can change to improve a county's health, such as opportunities for quality education, affordable housing, healthier foods, and safe green spaces.
Colorado in Context
Colorado scores better than the United States average on many 2020 indicators: The state has higher self-reported general health, lower rates of sexually transmitted diseases, and less air pollution. However, the state did fall short on some measures. Colorado has a higher percentage of alcohol-impaired driving deaths and a higher rate of deaths due to injury than the country as a whole.
Within Colorado, the highest-ranked counties for health outcomes remained the same as in 2019, with Douglas, Pitkin, Eagle, Boulder, and Broomfield counties making up the top five. Douglas County takes the top spot for health factors, followed by Pitkin and Broomfield counties.
Not all Coloradans have the same experiences, however. Counties in the southern part of the state scored lower on many outcomes than those on the Front Range and along the I-70 corridor.
It's important to note that counties with low scores for health factors are often the same ones with worse health outcomes. Las Animas, Saguache, and Costilla counties in southern Colorado are among the lowest-ranked counties for both health outcomes and health factors. This is a reminder that factors such as access to clinical care and exercise opportunities are strongly connected to health.
Access to care has never been more important.
The 2020 County Health Rankings help illustrate county preparedness and risk. As our counties respond to COVID-19, policymakers and leaders are looking for ways to expand and support people's access to care.
The Health Rankings measure access to care using four indicators: the local uninsured rate and three clinical care ratios of the population to primary care physicians, dentists, and mental health providers.
Some of the biggest extremes in access to care ratios are in Colorado's least populous counties, which is partly due to the small numbers of people in those counties. In many of these counties, the cost of health care is high and access to specialty care is more limited.
Uninsured rate: The County Health Rankings put Colorado's overall uninsured rate at 9 percent, a figure that is based on 2017 data (the U.S. Census Bureau's Small Area Health Insurance Estimates measure the uninsured rate differently than CHI's Colorado Health Access Survey). Counties along all four corners of the state report higher uninsured rates than the counties that make up the metro Denver area. Saguache County has the highest uninsured rate in the state, with 17 percent of its residents under age 65 lacking coverage, compared to 4 percent in Douglas and Gilpin counties.
Primary Care Physicians: The rankings estimate that there is one physician for every 1,220 Coloradans across the state, based on 2017 workforce data. Saguache County, like many of the Southern Colorado counties, also performs poorly in the primary care physician ratio, which has been getting worse since 2016. In Saguache County, this ratio is one to 6,630 people.
Mental Health Providers: As a state, Colorado performs well in the mental health provider ratio, with one mental health provider to every 280 Coloradans. This figure has shown steady improvement every year since 2011 and is higher than the national average of one mental health provider to every 400 residents. While most of the state has access to mental health services, four southern counties stand out for lacking it: Conejos, Costilla, Rio Grande, and Baca.
Costilla County also leads the state for reporting the most mentally unhealthy days in the past month. The county's residents report, on average 4.5 poor mental health days out of the past 30 days, compared to the state low of 2.9 days in Douglas County.
Housing problems include costs, overcrowding, and facilities.
The 2020 County Health Rankings capture how many people experienced a severe housing problem by looking at the percentage of households with at least one of four problems: overcrowding, high housing costs, incomplete kitchen facilities, or lack of plumbing.
Almost one in five Coloradans (17 percent) experiences a severe housing problem, and this percentage has not improved since 2017. Residents in rural parts of the state are more likely to struggle with these issues, with San Miguel, Custer, and Summit counties at the top of the rankings. While these three counties are rural, they look very different. San Miguel and Summit are home to some of the state's most affluent and expensive ski resorts, while Custer is primarily a ranching community.
The good news is that Colorado has already been working to address housing insecurity through several programs. Recently passed policies could help Coloradans find affordable homes or stay in their current homes. But more Coloradans may experience housing insecurity as a result of the sudden increase in unemployment as a result of the COVID-19 pandemic, while others may experience negative consequences of other housing challenges like overcrowding during the state's stay-at-home order. Policy solutions will need to reflect these evolving needs.
Access to healthy food varies dramatically across the state.
The 2020 County Health Rankings define those with limited access to healthy foods as people who are low-income and do not live close to a grocery store. Living close to a grocery store is defined differently in urban and rural areas; in urban areas, it means living less than one mile from a grocery store; in rural areas, less than 10 miles.
According to 2015 data, 5 percent of Coloradans have limited access to healthy food — a percentage that has remained unchanged since 2018. This varies from a low of 2 percent to a high of 49 percent in counties across Colorado. The data once again show signs of an urban/rural divide: In Costilla and Dolores counties, almost half of residents (49 percent) struggle with limited access to healthy foods, compared to only 2 percent in Douglas County.
Cost can also be a barrier to accessing healthy food. The Health Rankings combine limited access to food with income to measure counties' overall food environment. People who live in southwestern and southeastern Colorado are more likely to lack a healthy food environment.
Only six in 10 Coloradans who are eligible for SNAP, a program that subsidizes groceries, are enrolled. Colorado advocates and policymakers are focusing on addressing these issues through a new Blueprint to End Hunger. COVID-19 may exacerbate the lack of access to food for many Coloradans, particularly those in lower-income brackets or households with older adults.
Different regions, different needs.
Across the state, access to care, secure housing, and access to healthy food looks very different. The needs in Southern Colorado look very different than the needs in the Front Range. The 2020 County Health Rankings highlight progress as well as persistent health inequities that policymakers, community leaders, and residents must address in order to improve the well-being of all Colorado residents and communities.
---
More Blogs and Research
---