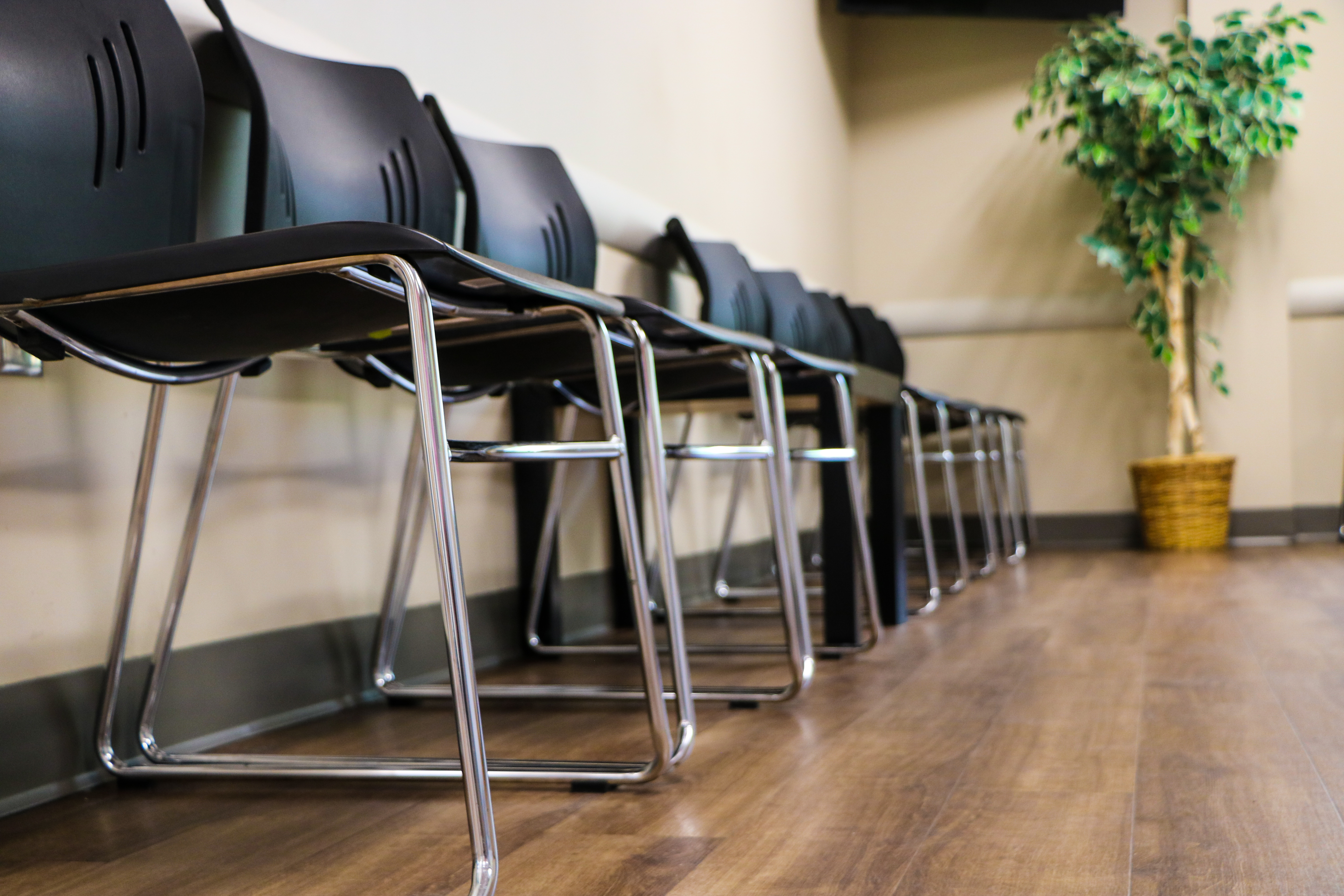 Thousands of Coloradans have lost jobs in the past few weeks as the state has taken steps to address the COVID-19 pandemic.
That means the number of Coloradans eligible for public health care programs such as Medicaid is likely to increase sharply in the coming months.
But a new analysis from CHI makes it clear that even before the COVID-19 pandemic began to affect Colorado, a growing number of people were not participating in public programs or subsidies, such as Medicaid, the Child Health Plan Plus (CHP+), or Advance Premium Tax Credits (APTCs), although their incomes were low enough to make them eligible.
At a time when access to health care is a pressing concern, it is important to understand who these people are and why they are uninsured.
In 2018, nearly 240,000 Coloradans were eligible for but not enrolled in public health insurance programs or subsidies. The population of people who were eligible but not enrolled (EBNE) in these programs increased for the first time in four years. (2018 is the most recent year for which data are available for this analysis.)
The number of children in this situation spiked to its highest level since 2015, increasing from about 35,000 to nearly 40,600 children. As of 2018, a disproportionately high share of these children (56.3 percent) were Hispanic or Latinx.
Why was this number increasing? Our new report finds that a few factors are at play. They include:
Changes in immigration politics and policy. The Trump administration has taken actions that have likely created a "chilling effect" that makes families of immigrants reluctant to enroll in government programs.
Administrative changes at the Department of Health Care Policy and Financing (HCPF). As these changes were tied to accuracy of home addresses, they likely affected people who had less stable living situations.
High health care and insurance costs. Although Colorado's economy continued to thrive in 2018, the cost of health plans was often high even with the help of an APTC, which may have led some people to remain uninsured rather than taking advantage of the subsidy.
You can find more detail in the full report.
As Colorado's economy and health care landscape shifts in the wake of the coronavirus, we at CHI know there are also new, important questions to ask about health coverage.  Here are a few that are on our minds:
How will COVID-19's impact on unemployment and the economy affect health insurance coverage?
Because of the pandemic, unemployment rates have surged, leaving many people without jobs and necessary health coverage during this time of crisis. The sheer number of new unemployment applications suggests that there are major implications for administrative capacity and potential for burden on the system.
In the last two weeks of March, more than 10 million Americans applied for unemployment benefits, overwhelming systems all over the country. In Colorado, nearly 61,000 people applied for unemployment during the week of March 28. This was a huge increase from the previous week, pointing toward an acceleration in the number of layoffs as the impact of the coronavirus on Colorado's job market becomes increasingly more apparent. And that number is expected to grow. Many newly unemployed Coloradans have likely either lost insurance that was provided through a job or will struggle to afford plans they paid for as individuals.
What role will Health First Colorado, Colorado's Medicaid program, play?
Medicaid can be a part of the solution. It already provides coverage to one in five Coloradans and will serve many of those who have lost jobs and/or insurance. Medicaid enrollment is expected to increase in the coming weeks and months. At the same time, the Department of Health Care Policy and Financing, which administers Medicaid, is preparing for up to $20 million in budget cuts.
To ensure that Medicaid is accessible to the many people who will now be eligible, states are applying to the federal government for approval to make current rules more flexible for enrollment for those now eligible. Colorado is one of many states that has been approved for additional flexibility through an 1135 waiver, which lifts several administrative barriers to allow for easier use and enrollment in Medicaid. The waiver suspends pre-admission screening and annual resident review for 30 days and lifts several authorization requirements during the emergency period. The waiver will be effective until the public health emergency has ended. This should facilitate enrollment and allow increased access to coverage.
How will the state handle this influx of new, eligible members?
As more people enroll in Medicaid, the capacity of providers and of administrative systems will be important. Colorado has already taken some steps to address some of the administrative issues through the 1135 waiver. But, as a large portion of enrollment into Medicaid occurs at the county level, local human services departments will need additional support to meet demand. With many offices closed due to the stay-at-home orders currently enforced in Colorado, counties and public health agencies are working to figure out how to address this new need.
And after the COVID-19 crisis passes, Colorado will need to prepare to handle the influx of patients now eligible for Medicaid, in addition to those already impacted by COVID-19. Before the COVID-19 pandemic, enrollment in Medicaid had been decreasing slowly but steadily from a peak in 2017, due to some of the same factors that drove the increase in the number of people who are eligible but not enrolled. Some health care clinics that served large numbers of people with Medicaid had been cutting their staff and services as their reimbursements from Medicaid dropped. Now, these providers may need to swiftly switch course and retain staff as Medicaid enrollment seems likely to increase again.
Insurance coverage expansion during the implementation of the ACA may offer some lessons, as hundreds of thousands entered the insured pool during that time and the state's Medicaid provider network had to expand to accommodate the growth.
How else can Colorado increase its capacity to respond to health needs?
As many medical procedures that are not related to COVID-19 have been postponed, there will likely be an increase in demand for care as time passes. Investment in support for current online services and platforms, including expansion of telehealth services, also will be crucial, as many offices will be closed due to the pandemic.
The COVID-19 pandemic could be an opportunity to learn and develop more innovative health care and administrative infrastructure.
What will happen to those who were already eligible but not enrolled?
CHI's analysis suggests that more children, especially those who are Hispanic/Latinx, are uninsured even though they are eligible for public health coverage. At the same time, Medicaid's new administrative policies, which cut off eligibility after one piece of mail is returned, may be particularly affecting those who have less stable housing. These groups may be less likely to be able to seek out or access health care at a time when it is more important than ever. Outreach and policy efforts can help ensure these Coloradans have access to health care when they need it.
The state has already taken steps in helping to increase enrollment efficiency to help expand Medicaid coverage to those who need it. But there is always more to do, especially since the pandemic doesn't seem to be ending anytime soon. The more attention to infrastructure and planning for Medicaid and other public programs' accessibility to the public Colorado pays now, the more people will have access to care instead of no coverage at all.
Communications Specialist Jaclyn Zubrzycki contributed to this post.
---
More Blogs and Research
---