Retention in the Workforce: A Perspective From the Safety Net During the COVID-19 Pandemic
September 9, 2021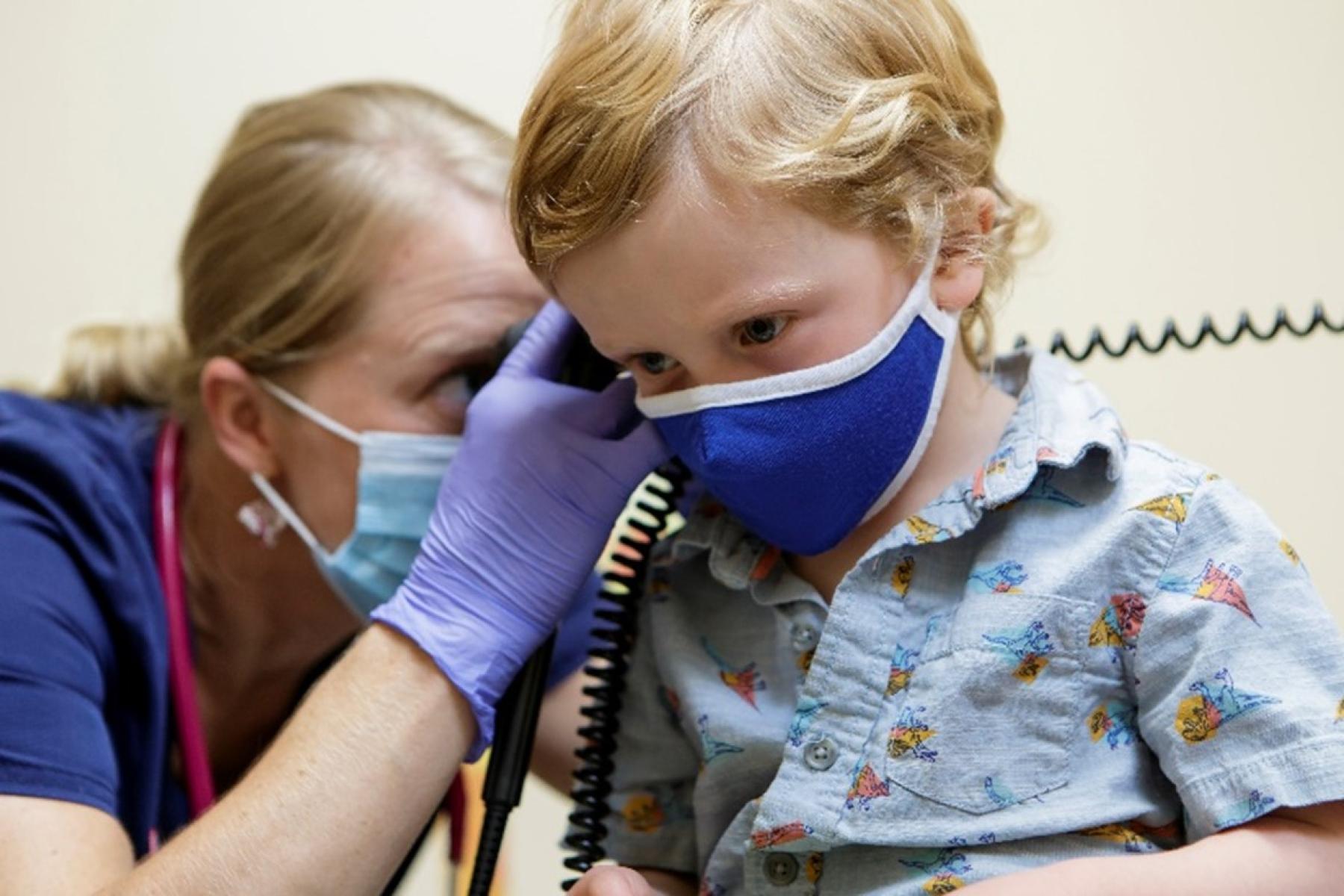 The health care safety net is comprised of organizations and providers that offer medical, dental, and behavioral health services to Coloradans who experience barriers to health care. Primarily located in areas where health care is limited and social barriers are common, safety net clinics offer the services and resources most needed within the communities they serve.
This post is in recognition of National Health Center Week (Aug. 9–13) and Safety Net Clinic Week (Aug. 23–27) – and of the challenges safety net providers continue to face from the COVID-19 pandemic.
---
Lake, Park, and Summit counties are home to ski resorts and recreation hubs that draw visitors from around the country. Yet access to health care in the region can be tricky.
More than 10% of people in the region were uninsured in 2019 — compared with a statewide average of 6.5% — according to the Colorado Health Access Survey. The Summit Community Care Clinic provides essential medical, behavioral, and dental health services to many community members — more than 7,700 in 2020 — who might otherwise go without care.
With the onset of COVID-19, the Care Clinic faced a challenge that was familiar but made more pressing by the pandemic: staffing. In 2019, more than half (52%) of U.S. community health centers reported challenges with workforce recruitment, and one in four (25%) reported that retaining employees was one of its major challenges. The COVID-19 pandemic only exacerbated the situation. As cases began to peak in spring 2020, health centers around the country reported that around one in 10 (11%) of their staff were not able to work due to family, well-being, or other reasons.
The Care Clinic has experienced higher-than-usual staff turnover during the pandemic because of a range of dynamics that affected both staff and the community it served. For instance, the closure of local schools and capacity restrictions when they reopened put pressure on many community members, including Care Clinic team members. Employees at the clinic's six school-based health centers were also affected by difficulty connecting with students remotely, and several left the clinic during the pandemic.
The region's high cost of living also became a more pronounced challenge as resorts and other local industries shut down. Summit County's Family & Intercultural Resource Center reported that during 2020, the threat of losing the county's workforce was "alarming," as 90% of people applying for rental assistance said they couldn't afford to live in Summit County for longer than three months without assistance.
The Colorado Health Institute spoke with CEO Helen Royal about how the clinic focused on its team during the pandemic — and how its experiences might be helpful for other health centers now and in the future. Some of the lessons she shared include:
Lesson 1: Compensate staff appropriately.

The Care Clinic has been able to successfully recruit staff to return in part because of strategies the team was looking into before the pandemic. For instance, the team analyzed and adjusted wages to better reflect the market and implemented recruitment and retention incentives for key staff. These efforts likely reduced the amount of turnover and made newly available positions at the Care Clinic more appealing.

Lesson 2: Build and foster partnerships to support staff and patients.

As the Care Clinic scrambled to meet the increasingly complex needs of its community with a smaller team, it relied on its relationships with community partners, including the Family & Intercultural Resource Center, a nonprofit that supports families, and Building Hope, a community-based initiative focused on mental health. The organizations worked together on ways to better recruit and retain providers and to maintain behavioral health services throughout the pandemic. These partnerships were strengthened during the pandemic, and in turn helped strengthen health care service delivery.

Lesson 3: Create support systems and cultivate camaraderie within teams.

The Care Clinic prides itself on the camaraderie demonstrated by its staff, but the pandemic challenged the ability of some departments to interact and connect. Medical team members, who were largely onsite, worked even more tightly together during the pandemic, but some of those who worked remotely — such as the behavioral health team — found making connections to be more difficult. Inter-departmental connections also suffered.

Informal staff support groups, mountain bike rides, and flexibility to address personal needs were among the strategies the clinic deployed to help employees stay connected and positive. The Care Clinic's managers also offered peer-involved trainings and resources focused on building resilience. These approaches provided staff with the skills to get through an exceptionally difficult year and better equipped them to handle feelings of social isolation.

Lesson 4: Create systems to help team members navigate a fast-changing environment.

COVID-19 protocols and workflows changed constantly at the clinic. And as the pandemic wore on, staff often needed to cover for teammates who were out because of illness, quarantine, or family needs.

Daily staff huddles and clear communication systems helped Care Clinic staff adjust and even thrive amid these changes. Clinic leadership provided regular updates to all staff and created coordination roles to support staff through process changes. For example, the team was able to create new workflows to implement COVID-19 testing and treatment while maintaining access to key preventive services like childhood immunizations.
When reflecting on what kept the Care Clinic going during the pandemic, CEO Royal noted that the grace and flexibility demonstrated by her colleagues, paired with their commitment to the Care Clinic's mission and patients, is what sustained her — and the clinic.
"We just kept going and really focused on moving forward in a positive way," she said. "It was really the idea that we can't give up, because our patients need us, and we need each other."
Colorado's safety net clinics have a history of rising to difficult challenges, and the pandemic has been no exception. Summit Community Care Clinic offers an example of providing care to those who most need it, in a time when finances and health continue to be challenges for many people. The clinic's experiences highlight the dedication of the individuals who devote their time and careers to the safety net mission — and the support that staff need from their clinics.
Read CHI's updated Safety Net Primer for information about the providers that comprise the safety net and the Coloradans who are most likely to use safety net clinics for care
We thank Susan Robertson and Helen Royal from Summit Community Care Clinic for their contributions to this blog post. Photo credit: Summit Community Care Clinic.
---
Related Blogs and Research