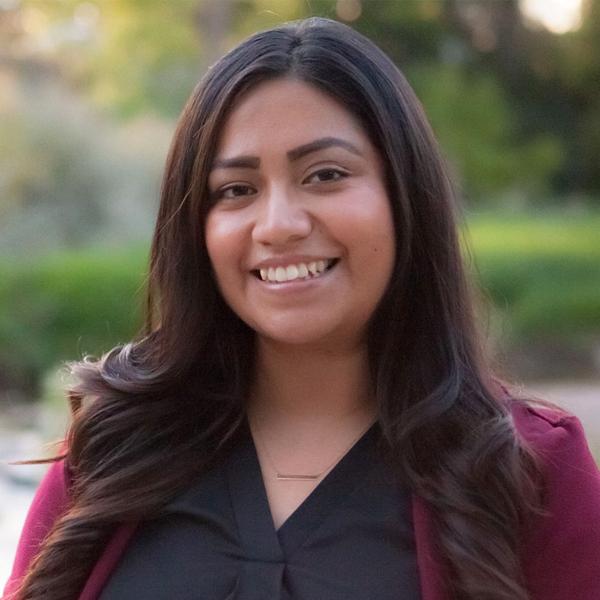 Research Analyst Guadalupe Solís focuses on quantitative and qualitative analysis and support, health policy research, and stakeholder engagement and convening with an eye toward advancing health equity. She led CHI's COVID-19 Diagnoses by Census Tract mapping project and has worked to improve care for children and youth with special needs. As part of the legislative team, Guadalupe tracks health-related bills and those affecting the social determinants of health through the Colorado General Assembly and was a lead author of CHI's 2022 Legislation in Review. As a member and facilitator of CHI's Inclusivity, Diversity, and Equity Alliance, she has been guiding discussions around the creation the organization's first strategic plan for diversity, equity, inclusion and belonging.
Guadalupe previously worked as an epidemiologist at Denver Public Health, assisting enhanced patient support work that connects people with social, economic, and health-related resources to help with safe isolation during their COVID-19 illness. She also worked as a professional research assistant with the Adult Child Consortium for Outcomes Research and Delivery Science (ACCORDS) in cancer screening, and early childhood obesity prevention.
Guadalupe received her bachelor's degree from the University of Northern Colorado, majoring in biomedical sciences with a minor in chemistry. She was both a Ronald E. McNair Scholar and Stryker Institute for Leadership Development scholarship recipient. She earned her master's degree in public health, with a dual emphasis in epidemiology and health systems, management, and policy, from the Colorado School of Public Health at the Anschutz Medical Campus. During her practicum and capstone, she was involved in helping make Denver area clinics safe and accessible spaces for immigrant patients in the midst of changes to the federal public charge rule. She also studied the potential link between the built environment and COVID-19 health outcomes.
Skills: Epidemiological research and analysis, qualitative interviewing and analysis, authentic community involvement and engagement, policy evaluation
Sample Projects:
Focus Areas:
Health policy and the legislature
Health equity
Safety net clinics and programs
Root causes of disease
Public health prevention and evaluation
I Do This Work Because…
I do this work because I care about the integrity of data, and I believe that when collected and analyzed correctly, data will demonstrate that certain communities continue to experience a compounded level of disadvantage based on the environment and place in which they live, work, and grow. Further, I do this work to provide rigorous data analysis to inform actionable plans that lead to equitable impacts for all.