Over the past five years, Colorado has witnessed many innovative efforts to transform the practice of primary care in order to improve quality, enhance patient health, and reduce costs. CHI's latest issue brief — included with the 2016 Safety Net Primer — offers a look at practice transformation among Colorado's safety net clinics.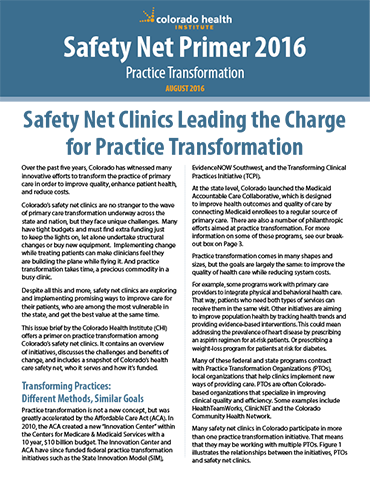 Colorado's health care safety net, the network of clinics and providers that care for the most vulnerable residents, is growing and changing. To better understand the changes in Colorado's health care safety net, it is necessary to understand its structure.
The Safety Net Primer (available at right) explains the elements of the state's health care safety net, who uses its services, and how the system is funded.
The Colorado Health Institute regularly convenes Safety Net Advisory Committee (SNAC) Learning Labs to discuss. More information on those, and a summary of presentations and recent discussions, are available here.
---
2015 Materials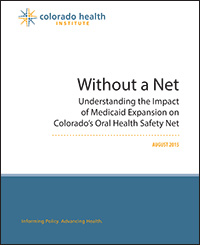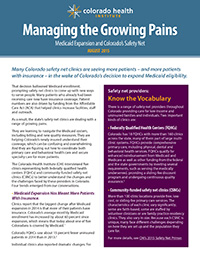 SNAC Labs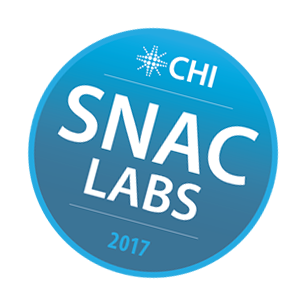 CHI convenes a group of safety net experts several times a year for SNAC Labs. The group studies emerging topics and concerns in safety net care. Previous topics have included a comparison of Medicaid accountable care in Oregon and Colorado, a study of the motivations of Medicaid members who use the emergency department, and the status of opioid treatment programs around the state.
Each meeting is recapped in a CHI publication called Food for Thought. Click here or on the SNAC Lab logo to explore meetings from past months and years.