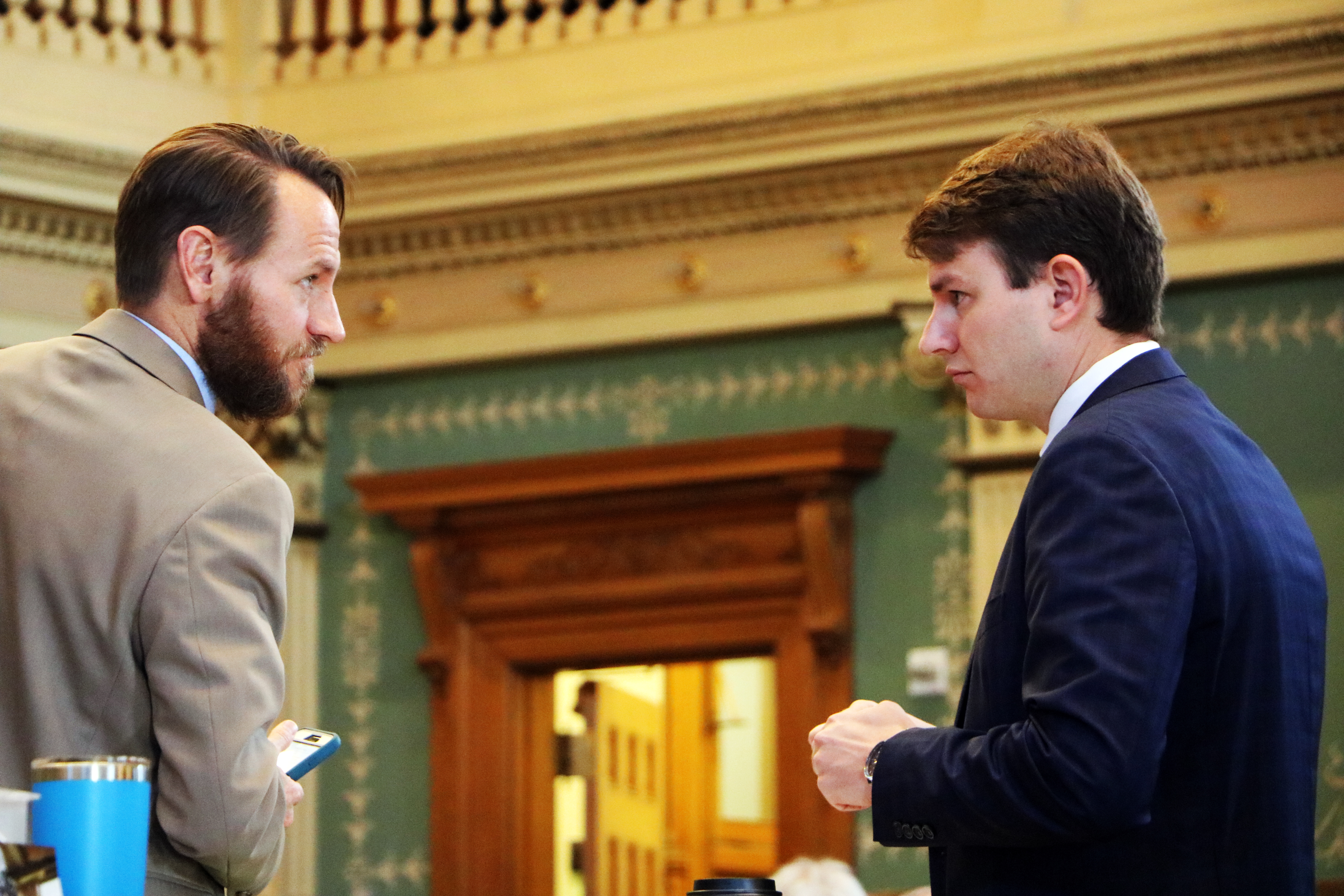 The clock on Colorado's 2019 legislative session is quickly winding down with eight days left.
The focus now is what will happen to the 335 bills that are still in play — an unusually high number for this late in the session.
Democrats have control of the House, Senate, and Governor's Mansion, but we didn't anticipate that Republicans would wield so much power in delaying debates or that it would come down to the wire on so many bills. Republicans have been demanding that bills be read at length, which has considerably slowed down bill hearings and debate.
The challenge legislators now face is deciding what they will try pass with the time they have left, and how they will make those priorities fit within the budget.
That's not to say we haven't seen substantial movement when it comes to health policy.
Governor Polis' first legislative session saw him leading new cost-saving initiatives. In January, he created the Office of Saving People Money on Health Care, led by Lieutenant Governor Dianne Primavera. In early April, Polis unveiled his Roadmap to Saving Coloradans Money on Health Care. He just completed his first 100 days in office on April 18; read more about what he accomplished in that span here.
Spotlight
One bill hanging in the balance is a top priority of mental health advocates. House Bill (HB) 1269, sponsored by Reps. Lisa Cutter (D-Golden) and Tom Sullivan (D-Littleton) and Sens. Joann Ginal (D-Fort Collins) and Bob Gardner (R-Colorado Springs), would enact the Behavioral Health Care Coverage Modernization Act, requiring insurers to provide the same level of benefits for behavioral health conditions as for the physical health care under private health insurance and Health First Colorado, the state's Medicaid program.
Providing the same benefit for physical and behavioral health coverage is known as parity, and it is often cited as a best practice for improving access to care within states. However, parity laws are complicated, and in practice existing laws do not offer perfect protection for patients.
HB 1269 passed the House last week and passed the Senate this morning by a margin of 30-5. Amendments made in the Senate will send it back to the House for approval before heading to Gov. Polis' desk.
Other Late-Session Health Policy Bills
Another major health bill, HB 1168, would establish a reinsurance program within Colorado. This would essentially be an insurance program for insurance companies with the ultimate goal being reduced premiums for customers.
Several states have implemented reinsurance programs but it's unclear if Colorado will join them. HB 1168 saw major amendments change its funding source and is now in jeopardy of not passing. Legislators will have to find a way to cover its lofty price tag if they want it to reach the governor's desk in the next eight days. The most recent idea is tapping into a proposed increase in the tobacco tax, but that would need voter approval next November. HB 1168 has passed the House and was introduced in the Senate on April 9.
Other health policy bills to watch include HB 1004, which would create an option for Coloradans to buy into a public insurance option and is now on the governor's desk (more on that bill here); HB 1239, which would provide funds for outreach for the 2020 Census to support a more accurate count; Senate Bill (SB) 234, which would renew Colorado's Professional Review Act to ensure safe practice, transparency, and continued improvement among Colorado's physicians; and HB 1312, which aims to increase vaccination rates in Colorado public schools through a more restrictive exemption process.
Conclusion
In what was expected to be a landmark year for Democratic priorities, legislators are now racing against the clock to pass some of their top-priority bills – many of which are not expected to make it. The Republican minority's ability to stifle bills rushing through the House and Senate seems to have caught Democrats off guard. As the session comes to a close, CHI is closely watching what legislators are able to pass and what will have to wait until next year.  
---
Want more information about health and health policy in Colorado? Subscribe to our newsletter or find CHI on Facebook and Twitter
---
Related Blogs and Research
Twitter
Colorado's lawmakers are racing against the clock as the 2019 session nears its end