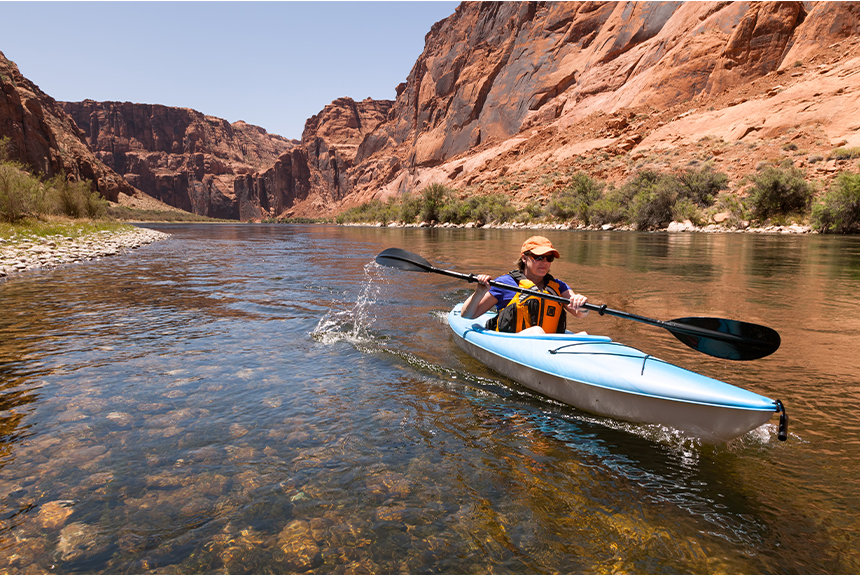 Spring is finally here and the Colorado Health Institute's analysts are excited for warmer weather, more time for hiking, and, of course, new data from the County Health Rankings!
Since 2010, the County Health Rankings, released by the Robert Wood Johnson Foundation and the University of Wisconsin Population Health Institute, have given us an annual snapshot of health in counties around the country.
The project ranks counties based on five health outcomes (measures of self-reported poor/fair, poor physical, and mental health, premature death, and low birthweight) and over two dozen health factors (health behaviors and social, environmental, and economic factors that contribute to our health.
County Health Rankings is a unique resource because it aggregates these data for every county in America, giving users the power to explore difference by place, race, and changes in health outcomes and factors over time.
Some trends have persisted over time: Douglas County remains the state's highest-ranked county for both health factors and health outcomes, for one. But the report also contains some new data and changes worth exploring. Stay tuned: In the coming weeks, CHI will explore what the rankings have to say about topics ranging from crime to alcohol to food security.
But first, let's look at the big picture.
Colorado in Context
Colorado scores better than the national average on all but a handful of health factors. We fall short on high school graduation rates (Colorado: 79 percent, U.S.: 85 percent) and injury-related deaths (Colorado: 76 per 100,000, U.S.: 67 per 100,000). We also have above-average rates of excessive drinking and DUI-related driving deaths.
The same is true for the five health outcomes used in the rankings. The only outcome where Colorado fared worse than the national average was birth weight: 9 percent of Colorado live births were reported as having a low birth weight, compared to 8 percent in the country as a whole. (Racial/ethnic disparities in birth weight remain unchanged from 2018, with black Coloradans still reporting a higher percentage: 13 percent, compared with 8 percent for white and 9 percent for Hispanic Coloradans.)
Within Colorado, Douglas County once again takes the number one spot for both health outcomes and health factors. Rural Pitkin and Eagle counties, home to many of the state's ski and recreation resorts, and metro-area counties Boulder and Broomfield make up the other top five counties. The top quartile ("Rank 1-15" on the map below) of counties are clustered almost entirely in the metro area.
Counties in the San Luis Valley, the southwest corner, and southeast Colorado (Pueblo, Las Animas, Huerfano, Otero) rank among the lowest counties for health outcomes in Colorado.
Follow this link to see how your county ranks statewide.
New Data That's Nothing to Sneeze At
The 2019 County Health Rankings include several new indicators: preventable hospital stays, rates of mammography screenings, and, of note, flu vaccination rates among the Medicare population (adults ages 65+).
Colorado is on par with the national average for vaccination rates among the Medicare population at 46 percent (compared to 45 percent nationally). However, rural Yuma, Rio Blanco, Sedgwick, Hinsdale, and Washington counties all reported flu vaccination rates well under 20 percent among this population.
According to the Centers for Disease Control (CDC), Colorado was among the top two states for influenza rates this winter. The Colorado Department of Public Health and Environment reports that 3,480 people were hospitalized this 2018-2019 flu season, with 72 outbreaks occurring in long-term care facilities as of this week.
The highest hospitalization rates for flu are among adults 65 years and older.[i] Vaccinating older adults could prevent flu illness, hospitalizations, and even death.
County Health Rankings Series – More to Come
That's just a taste of the data and stories that are within the County Health Rankings. With new data come new opportunities to understand and address health issues that matter to you in your county.
In the coming weeks, CHI research analysts will explore topics including premature death rates, alcohol abuse, food insecurity, and violent crime and mental health with a look at differences by place and race — a focus of the County Health Rankings report. Each blog will highlight disparities in Colorado's communities and will take a look at current policy actions underway and relevant legislation being considered to address these issues.
---
Want more information about health and health policy in Colorado? Subscribe to our newsletter or find CHI on Facebook and Twitter
---
Related Blogs and Research
---
[i] United States Centers for Disease Control and Prevention (March, 2019). "Weekly U.S. Influenza Report." Accessed from: https://www.cdc.gov/flu/weekly/index.htm.
---
Twitter
Douglas County is once again Colorado's top county for health, according to the County Health Rankings