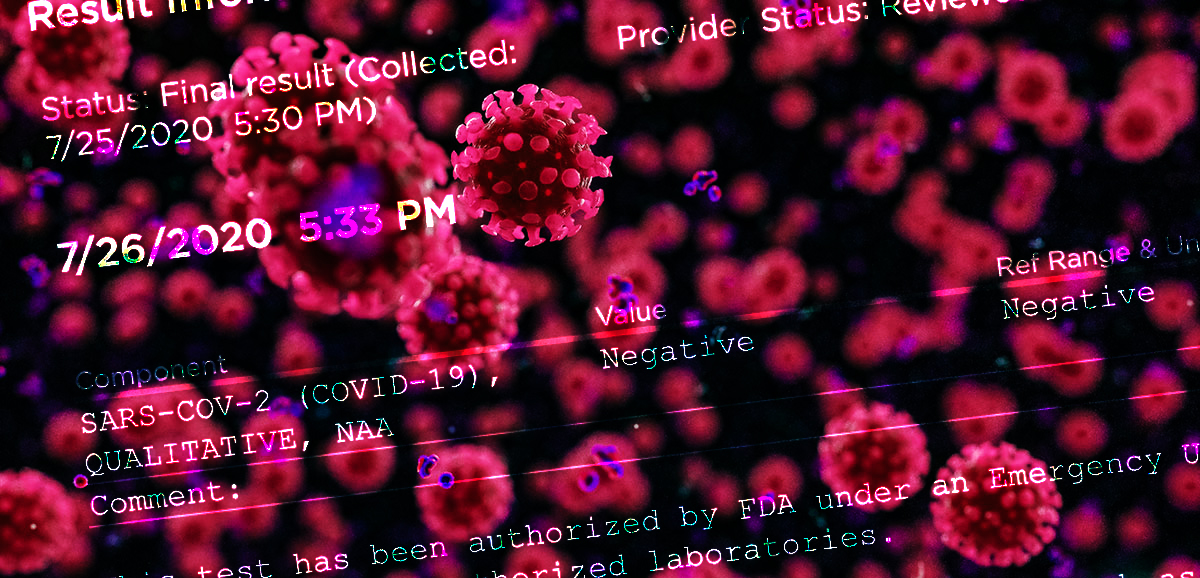 Colorado is still testing fewer people for COVID-19 than is recommended by public health experts, despite Gov. Jared Polis' declaration this spring that the state would be "a leading state, if not the leading state for testing." As of this week:
A Harvard Global Health Institute ranking classified Colorado's testing rate as "far below" the recommended benchmark.
Johns Hopkins University's Coronavirus Resource Center puts Colorado 48th out of states – above only Wyoming and Hawaii – in tests per 100,000 residents.
Colorado's positive test rate is about 7%, which suggests that the state needs to be doing more to ensure that tests aren't going just to those with the most severe symptoms. The World Health Organization's target positive test rate is 5% or lower.
As Colorado policymakers work to improve the state's testing rate, it is critical to focus not just on how many tests are being conducted, but on who is getting tested. Without attention and intention on the part of public health and policymakers, Colorado risks fostering an environment in which access to testing is increasingly divided between haves and have-nots.
The statistics in early August are not all bad. Colorado's rate of deaths due to COVID-19 has remained low, and reported cases appear to have plateaued after a mid-summer spike. But preventing outbreaks and reopening the state with confidence still depend on consistent, widespread, timely testing.
And competition for what has already been a limited number of tests is about to increase as schools, colleges, and universities plan to reopen. A study from the Yale School of Public Health suggested that opening residential colleges safely depends on being able to test students every two to three days. Guidelines for K-12 school districts, meanwhile, suggest that any student with a symptom of COVID-19 should be tested, and that some exposure scenarios call for school-wide testing.
That's potentially a lot of testing. Colorado's K-12 schools enroll more than 900,000 students and employ tens of thousands of adults; its two- and four-year colleges enroll more than 250,000 students. Anyone who has spent time with or been a sniffly-nosed, sore throated young person knows that the symptoms of COVID-19 are not rare among school-aged children – or college students – especially as fall allergies flare up. Add to this the fact that college athletic programs have their own additional testing needs and requirements, and the demand for tests by the education system is even greater. Will the schools with the greatest financial resources and largest athletic programs gobble up the state's limited testing capacity?
Ideally, the number of available tests will increase. But the state so far has tested just over 568,000 people over the entire course of the pandemic. And students and school community members aren't the only people who need tests in the coming months.
In June, the Metro Denver Partnership for Health (MDPH) released guidelines highlighting eight priority populations that are particularly vulnerable to COVID-19:
People who are unhoused

People who are detained or incarcerated (jails, prisons, and detention facilities)

People in long-term care, assisted living facilities, and supportive living environments such as group homes

Young children and families with young children

Medically vulnerable (people over age 65, isolated seniors, people with intellectual and physical disabilities requiring support with activities of daily living, people with chronic conditions and immunocompromised health status, and people with complex behavioral health needs)

New Americans (immigrants, refugees, migrant agricultural workers, and people without documentation)

Colorado tribes and tribal organizations (including Coloradans from all tribes).

People who work in essential industries who may have dangerous job conditions and low wages and lack adequate protections and supports such as personal protective equipment and sick leave
The guidelines note that people of color – who are represented in each of the priority populations – have historically been disproportionately affected by natural disasters and pandemics. That's been true in the COVID-19 pandemic: Hispanic/Latinx Coloradans and Black Coloradans are disproportionately likely to be diagnosed with the virus in Colorado.
When it comes to testing, we don't have complete data by race and ethnicity, or by membership in these priority populations, in Colorado.
People in each of these groups have distinct needs and barriers to accessing the health system, including COVID-19 testing; ensuring equity in testing will require thoughtfully preparing for each of these. The MDPH guidelines offer suggestions about how to address barriers and build trust and relationships between priority populations and the health system. They draw on the work of numerous community groups and people around the country who have been working on these issues for decades.
Local public health agencies and community groups around the state are already providing critical connections between priority populations and the testing and care they need. But as the state's attention is focused – with good reason – on the return to school and the testing it will require, it's important that these organizations continue to have the resources to ensure that all Coloradans have access to testing and treatment. There are even potential disparities between schools: Those with more resources may be more able to provide the tests that will help them remain open during COVID-19.
These questions aren't unique to testing: A similar, but potentially even more loaded, set of questions will come up when an effective COVID-19 vaccine is developed. How can we ensure that vaccines go to those who need them most? And how can we ensure that there is trust and communication between priority populations and the health system? People need access to a vaccine – but, for good reason, will not be interested treatments that are still considered experimental.
Colorado is testing more people daily in recent weeks than at any other point in the pandemic, according to data from the state. That's good news. But as we continue to navigate the pandemic, it's important to ensure that that growing number includes all Coloradans – especially those who are most vulnerable to COVID-19.
---
Related Blogs and Research
---