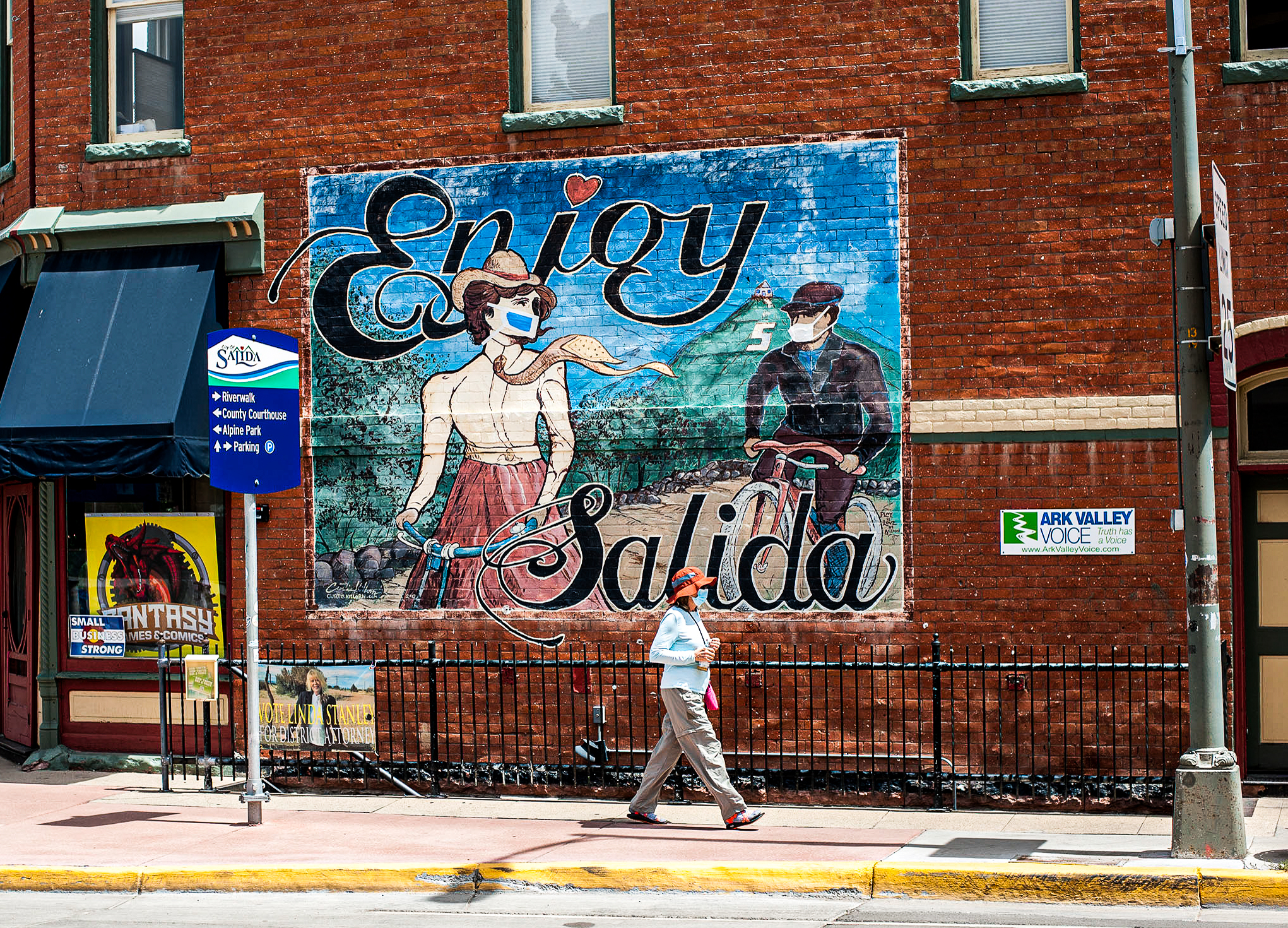 As recently as this week, Gov. Jared Polis had been hesitant to mandate that Coloradans wear face masks. But on Thursday, July 16, Polis made Colorado

the latest state (alongside Arkansas) to issue a statewide face mask order

. The order is in effect for 30 days. 
While the situation is not as severe as in nearby states like Arizona and Oklahoma, Colorado is continuing to see an increase in COVID-19 cases that tracks with an ongoing nationwide trend. State data models show that if Colorado continues its current course, state intense care unit (ICU) capacity could be exceeded by early September, according to Polis.
The governor's order requires that every Coloradan over 10 years old wear a mask or face covering when entering or moving within any public indoor space or using or waiting to use transportation services like taxis, buses, trains, and ride services.  [Read the full executive order here]
Nearly a dozen counties and 24 cities (home to most of Colorado's population) had an order in place before Polis took action. But there has been confusion as to what is required where in the absence of a uniform statewide policy.
"You shouldn't have to look at a map and see what jurisdiction or county you are in to know if you'll be safe," Polis said at his Thursday news briefing. The state executive order allows for local orders that are stricter than the state's to remain in place and supersedes those that are not as strict.
Mandates have drawn pushback from some communities. Both the Town of Brighton and Douglas County announced last week an intent to opt out of mask mandates under the new statewide order, but Polis' order does not allow for exceptions.
Mandatory masking has prompted three questions for us at CHI:
Will a face mask mandate get people to wear masks?

When should a public health policy be mandatory?

Can we see masking as part of a social contract

?
Will a face mask mandate get people to wear masks?
An ongoing national survey of states called the COVID Impact Study showed that as of June, 91% of Coloradans report "having worn a mask in response to the COVID epidemic." This suggests that Coloradans were buying into mask wearing before the state mandate. The data do not capture where or how frequently respondents people wear masks. But the evidence for a mandate is compelling:
Masking ordinances can increase mask wearing.

Two local independent surveys

 conducted in Colorado showed that counties with no mask orders reported 67% of their population wearing masks, while counties with ordinances reported 83% of people wearing masks.

Masking ordinances can help curb virus spread.

The same surveys showed that COVID-19 has spread less in areas with mask orders by a statistically significant amount than those with no orders.
Enforcement will be difficult, but messaging is more important. People who violate the order could face civil or criminal penalties including prosecution for trespassing. "No shirt, no shoes, no mask, no service […] very simple," Polis said in his announcement about the order. The reality is enforcement will not be "very simple" and can vary greatly, by business, city, or county. Within hours of the announcement of the mandate, sheriff's officials in both Weld and El Paso counties immediately announced they will not enforce it. However, Polis shared that in counties with mask ordinances, increased mask wearing was a product of "clarity of message," not wide enforcement.
When should a public health policy mandate (like masking) be used?
The question over "when should public health mandates be used" is not new. A paper published in the American Journal of Bioethics by University of Colorado physician and bioethicist Dr. Matthew Wynia explored this question regarding vaccine mandates and posited three conditions that, when met, suggest that a mandate is appropriate: 1. There is a clear medical value of the intervention for the individual, 2. The public health benefit of a mandate is clear, 3. A mandate is the only way to obtain the individual medical or public health benefits.
Does Colorado meet these conditions? Let's do a gut check: 
Is there clear medical value for mask wearing to the individual?
Controlling the spread of COVID-19 requires the collective whole to do its part. But we live in an individualistic society, so it's important to acknowledge that I wear my mask to protect you, but I also wear my mask to protect me.
The main public health reason for wearing masks is to prevent people who are already infected from spreading the virus to others. But a few studies (not specific to COVID-19) have suggested that face masks may help protect the wearer from acquiring various infections or transmitting infection.
Many of us have felt a loss of agency, normalcy, and the occasional bout of existential dread these past few months. Wearing a mask is a tangible and important action that people can take to fight the virus and the sense of powerlessness that comes with it.
Gut check: Yes. Continued spread of COVID threatens not only our individual physical and mental health, but prolongs damage to our economy, which will also threaten individuals' health. Mask mandates have been shown to increase mask wearing, which can curb transmission of the virus.
Is there a clear public health benefit to a mandate?
The Centers for Disease Control and Prevention (CDC) published an editorial in JAMA this week describing the public health efficacy of universal masking demonstrated in two studies: one in a health care system and one in a local business.
In Massachusetts's largest health care system, which has more than 75,000 employees, universal masking was mandated for all health care workers and patients in late March. After universal masking was mandated, positive tests declined from 14.7% to 11.5% and have since remained steady.
In a hair salon in Springfield, Missouri, a report from the state health department found that adhering to a universal masking order mandated by a city ordinance helped prevent transmission of COVID-19 from two infected hair stylists who had cut the hair of 139 people before they were diagnosed. They both wore masks and required clients to wear them at all times, too. Two weeks after direct contact with the stylists, no clients reported symptoms of the virus. 
Gut check: Yes. Mask mandates reduce and prevent transmission of the virus and allow businesses to continue to operate.
Is a mandate the only way to obtain the individual medical or public health benefits?
Could we encourage people to wear masks? Sure, and many Coloradans have been and will continue to wear them. But masking is about a collective effort to protect one another. Colorado has 217 municipalities and 64 counties. We cannot afford to have that many potentially conflicting messages when time is of the essence. This sentiment was emphasized at the federal level this week, as CDC director Robert Redfield called for "consistent, clear messaging about the importance of universal masking from health officials and community normalization."
Gut check: Yes. The mandate creates a unified, widespread health communications message for Colorado.
Can we see masking as part of a social contract?
Wearing a face mask highlights something important about the fight against COVID-19: It's not just about protecting yourself and your neighbors, it's about protecting people who do not have the privilege to social distance.
The essential workers who have been the heroes of the pandemic – the grocery clerks, bus drivers, delivery workers, health care workers – cannot work from home in their sweatpants.
This week Target, Walmart, Sam's Club, CVS, Kroger (which includes local markets King Soopers and City Market) all required customers to wear masks in their stores. President Donald Trump publicly donned a mask this week for the first time and "urged Americans to wear masks and follow the guidelines" in an interview at the White House. 
Colorado's state health department has emphasized that face masks are one part of "big three" or "prevention triad" for preventing the spread of the virus.
Handwashing

to slow surface contact spread.

Social Distancing

to keep us physically apart to reduce transmission.

Masking

to prevent virus spread from talking, sneezing, breathing, and coughing.
Think of these big three as a social contract that outlines what we all owe to each other and can expect from each other. Neglecting any of the three breaks that contract and compromises prevention efforts. Wearing a mask shows that you care about your personal health and well-being, that of your friends and neighbors, and the rest of Colorado.
Picture yourself at a grocery store and you catch a whiff of pepper in the spice section. You belt out a huge sneeze: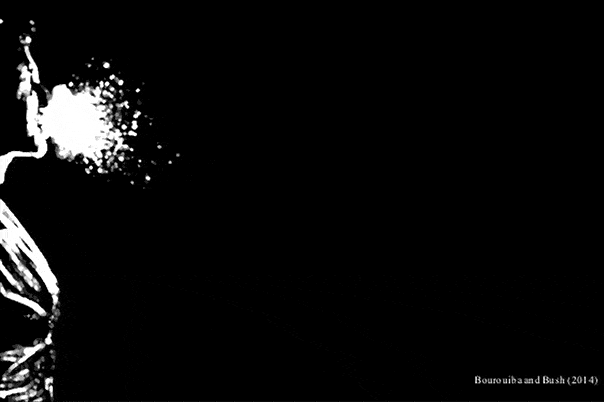 Ask yourself, would you feel comfortable knowing other people may be walking around, mask-less doing the same? It's not just gross, it's potentially fatal.
Think about the lives you could be saving. Who are you protecting by wearing a mask?
We're masking for a friend.
---
Related Blogs and Research
---