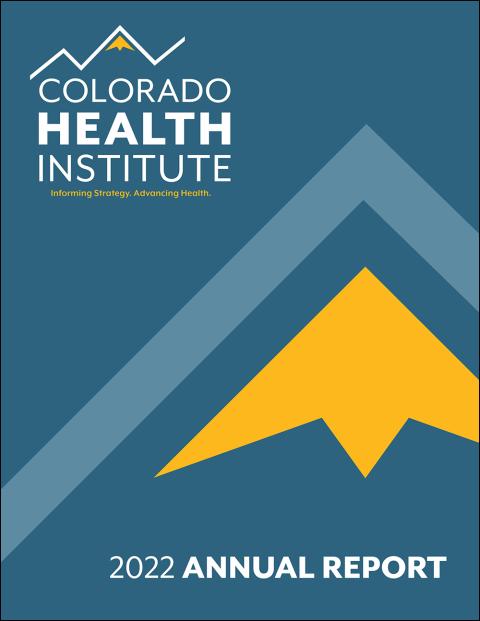 CHI was founded in 2002 to fill a need for nonpartisan, independent data and evidence-based analysis to support decision-makers. As our state has changed and as our health policy environment has become more complex, we've evolved into a mission-driven consultancy advancing the well-being of our communities through deep expertise and implementational know-how. 
Our work has evolved to include a philanthropically supported Health Agenda that focuses on climate and health, behavioral health, and integrating systems of care. Our consulting work helps Coloradans — whether they be state and local government agencies, community groups, health systems, or others working toward more equitable health outcomes — better serve their communities by simplifying the complex, putting work in context, and advancing policies that make a difference.
I'm proud of what our team accomplished in 2022. We've helped the State of Colorado plan for the endemic phase of COVID-19 and provided guidance on how the state can address the needs of Coloradans living with Alzheimer's Disease. We've supported community organizations to better meet the needs of an aging population and provided data and strategic guidance for groups working to reduce homelessness and fight hunger. We're proud that we've helped local public health departments build bridges with diverse communities and improve their services for children and youth with special health care needs. We've also helped grow the next generation of health care leaders through a unique series of fellowships and training programs.
We're excited to share our impact. And we're grateful for your partnership.
Sara Schmitt, President and CEO