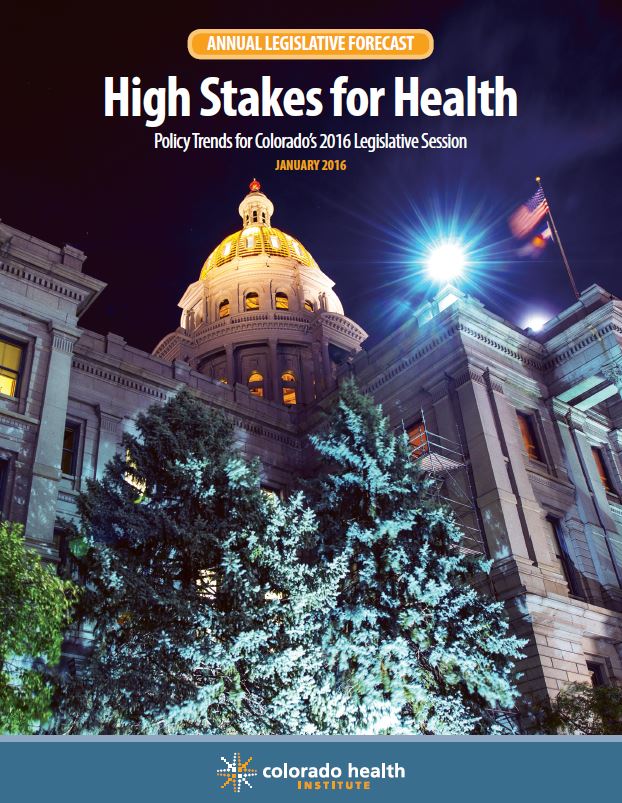 Health policy will play a starring role in Colorado's 2016 legislative session, which begins next Wednesday, January 13.
The Colorado Health Institute's annual legislative preview takes a look at these coming debates:
• Health care is consuming more of the General Fund budget and is squeezing out other priorities.
• The Hospital Provider Fee is being targeted for its role in requiring refunds under the Taxpayer's Bill of Rights.
• And legislators will wrestle with social issues, such as paying for a successful birth control program and whether to cut off funding for Planned Parenthood.