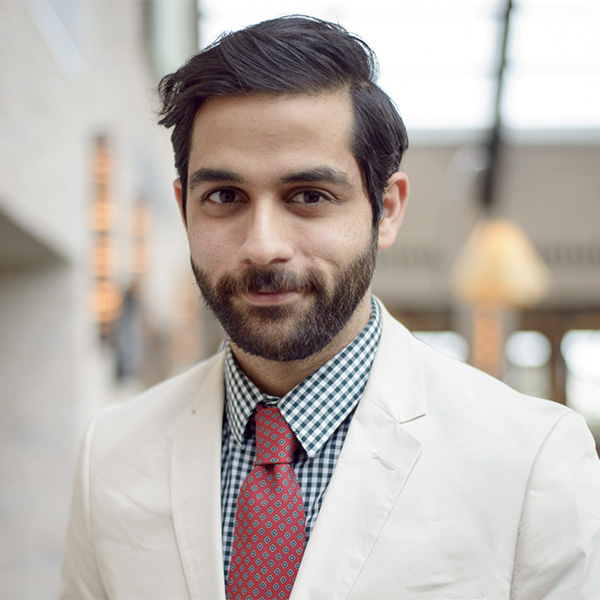 Favorite Quote
"Say not, "I have found the truth," but rather, "I have found a truth."
Kahlil Gibran
Karam Ahmad
Policy Analyst
Karam Ahmad joined the Colorado Health Institute in May 2017 as a Research Analyst.
He received a bachelor's degree in Evolutionary Biology & Psychology from the University of Colorado at Boulder in 2013. Upon graduating he worked as a technical writer for Otter Products, LLC (more commonly known as OtterBox) where he documented quality engineering tests and did copywriting with the creative team. Since then, he has worked as a research analyst at the federal level for the National Park Service and USDA Center for Epidemiological Animal Health on public health and GIS projects ranging from Hantavirus in Yosemite National Park to Bird Flu on chicken farms.
In the spring of 2016, Karam earned a master's degree in public health from the Colorado School of Public Health at Colorado State University. While at CSU, Karam interned with RESOLVE – an environmental, public policy non-profit in Washington D.C. developing oil and gas and community health tutorials to teach public health professionals. He interned with fellow CHI'er Chrissy Esposito at the Geospatial Centroid, where he worked on branding, web design, social media and graphic design.
Karam is most interested in the concept of OneHealth – exploring the notion that environmental, animal and human/social determinants of health are coexisting realms and must be approached as such.