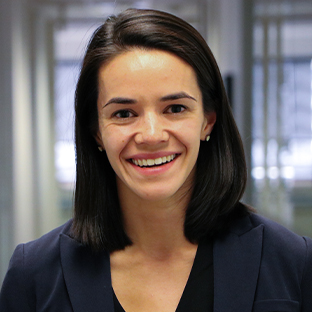 Favorite Quote
"Be ignited, or be gone."
–– Mary Oliver, 'What I Have Learned So Far'
Julia Char Gilbert
Research Analyst
Julia Char Gilbert joined the Colorado Health Institute as a Research Analyst in September 2019. She holds a bachelor's degree in political science from Yale College, where she concentrated in health and justice. She is also a graduate of the Multidisciplinary Academic Program in Human Rights, a program of the Schell Center for International Human Rights at Yale Law School.
While at Yale, Julia worked as a research assistant in Copán, Honduras, supporting a Yale Institute for Network Science study on social networks and maternal and child health interventions. She also conducted research on water quality and child health outcomes in Santa Elena, Ecuador.
Before coming to CHI, Julia worked as an English teacher in Galicia, Spain, as part of the Fulbright Program. Julia is especially interested in health equity and social determinants of health. She is originally from Montpelier, Vermont.