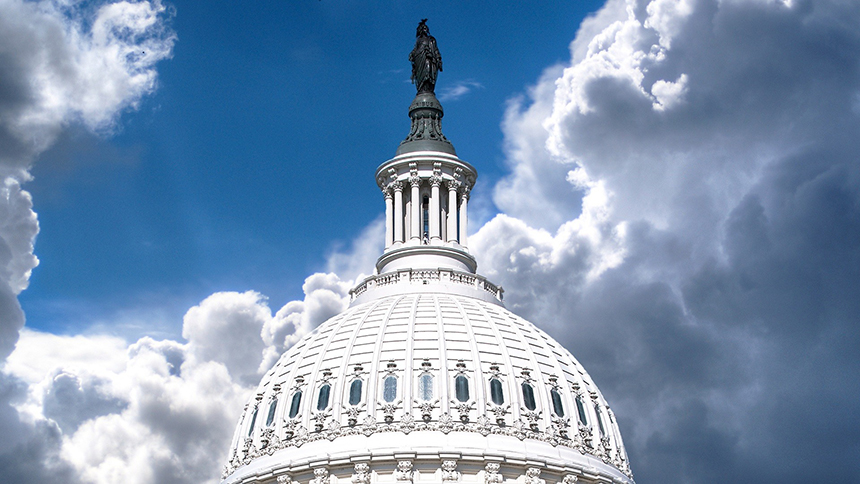 For the first time in nearly 11 months, it's probably safe for advocates of health coverage to exhale. At least for a moment.
Back in July, the last time Republicans in the U.S. Senate nearly repealed major portions of the Affordable Care Act (ACA) but failed at the last minute, the Colorado Health Institute published a blog title "Obituary for the Undead." The blog warned that the repeal bill was still alive and could be taken up again at any moment.
That moment came and went this week, when the last ACA repeal plan on the table — the so-called Graham-Cassidy amendment — failed to gather enough support to be scheduled for a vote.
This time, though, we can expect the effort to stay dead at least for a while. That's because the Senate's rules give the majority party one chance every year to pass budget-related legislation with just 50 votes, instead of the Senate's famous 60-vote supermajority. That opportunity expires on midnight Saturday, September 30, and Senate leaders have already announced they would not hold an ACA repeal vote before then.
That's not to say the issue is settled for good. Advocates of repealing the ACA are already talking about using the 50-vote tactic for the 2018 or even 2019 budgets, which would start the whole drama over again.
But do we have to?
The legislative battles of the past year provide a clear lesson for anyone who is willing to learn:
Health coverage matters.
This statement is both a fact that's proven by evidence and a belief shared by large majorities of the American public.
Look at the new 2017 Colorado Health Access Survey (CHAS) and you'll see that people without insurance are two to three times more likely to skip care they need because they can't afford it as people who are insured.
The title of the 2017 CHAS report is The New Normal. It shows 93.5 percent of Coloradans have health insurance — unchanged since the historic gains of 2015. Any future reform should preserve and build upon this level of coverage, not tear it down.
Next, look at a CBS News poll taken this week that shows only 20 percent of the public approved of the latest ACA repeal bill, while 87 percent say insurance companies should have to cover people with pre-existing health conditions.
The Graham-Cassidy amendment, like previous versions of the repeal bill, would have cut Medicaid funding and caused millions of people to lose their coverage. It also would have opened the door for insurance companies to charge unaffordable prices to people with pre-existing conditions.
The ACA mandate that insurance companies treat all their customers equally has contributed to the steep increases in the price of insurance. No one likes those high prices, but most people also want to preserve their right to get affordable insurance.
This, too, is the "new normal." Most people have health coverage. They want to keep it, and they don't want to let insurance companies raise prices on sick people.
Real reform will involve both parties safeguarding the gains we have made, expanding access to health care and — at last — addressing costs to make health care affordable.
There's plenty of room for improvement and chances for both parties to make a positive contribution.
Twitter
What's the lesson of this year's health reform drama? A new CHI blog.