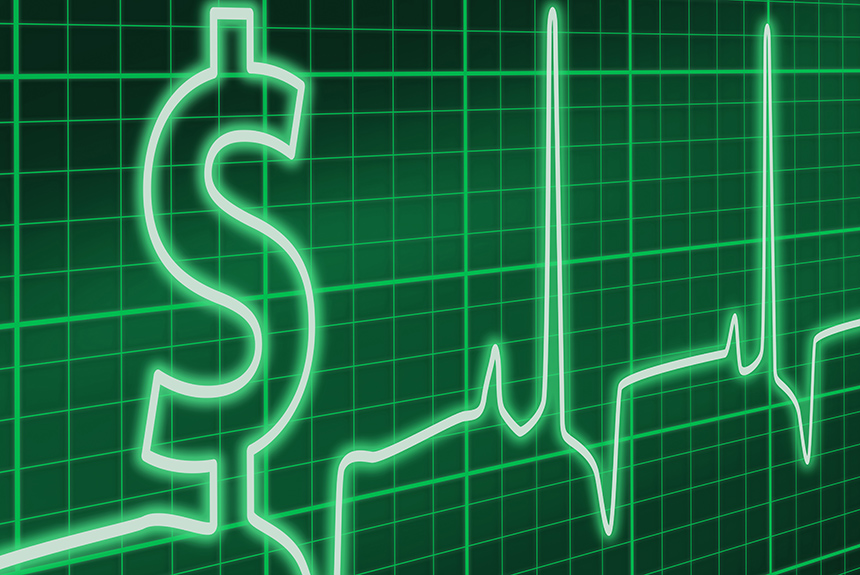 Colorado's lawmakers will not be doing anything more this year to help rural insurance customers pay for their expensive policies or to examine how much money hospitals are making.
A Senate committee killed two bills on those subjects Monday. Both were backed by Lt. Gov. Donna Lynne and died on party-line votes in the Senate State Affairs Committee. Republicans voted against the bills despite the arguments of their Republican sponsors, Sens. Larry Crowder, Don Coram and Jim Smallwood.
House Bill 1236 sought to require Colorado hospitals to send their audited financial statements and Medicare hospital cost reports to the state Department of Health Care Policy and Financing (HCPF).
The Medicare cost reports are already public documents, but they are hard to find and require specialized software and training to use.
Chris Tholen, vice president of the Colorado Hospital Association, argued against the bill, saying HCPF already has a lot on its plate.
"The concern in this bill is the capacity for HCPF to do this," Tholen said.
But John Bartholomew, HCPF's chief financial officer, laid out his case for needing the data. He brought up a seldom-mentioned mystery of the Affordable Care Act (ACA): Uncompensated care at Colorado hospitals has dropped by 60 percent, thanks to billions of dollars in federal funding for the ACA's Medicaid expansion. Yet there seems to have been no effect on what hospitals charge patients who have  private insurance — despite arguments before the ACA passed that uninsured patients were causing a cost shift to patients with insurance.
"It's an interesting riddle that I have no ability to answer. I have no data," Bartholomew said. The combination of Medicare cost reports and hospital financial statements would help provide the necessary data, he said.
But Sen. Owen Hill (R), worried that HCPF might use the data to push for more government intervention in health payments.
"I'm not convinced yet this is the right direction we need to go," Hill said.
The committee also killed HB 1235, which would have provided subsidies to Coloradans earning four to five times the federal poverty level who have especially pricey insurance policies on the individual market — a group that does not qualify for assistance under the ACA.
Summit County Commissioner Dan Gibbs — a former state legislator — was one of several Western Slope witnesses who talked about the effects of living with some of the country's highest insurance prices.
"Many people I know are literally living on the edge. They're deciding if they can pay their rent, their child care, their grocery bill or their health insurance. In my opinion, those are impossible decisions to make," Gibbs said.
Legislators have struggled to respond to the problem. A 2016 bill called for a study of equalizing insurance prices across the state, but that study recommended against the idea. HB 1235 would have provided a total of $5.7 million in subsidies that would be available in the three most expensive insurance rating regions. The legislature's fiscal analysts estimated the bill could provide 2,000 people subsidies of $2,500 to $3,500 a year — a drop in the bucket compared with the $308 million in federal insurance subsidies for Coloradans last year.
No one testified against the bill, but the committee's chair, Sen. Vicki Marble (R), said HB 1235 would create more dependency on government.
"Government is the reason we have skyrocketing health costs," Marble said. "I can't say that taking money from taxpayers to cover something government has caused is going to fix the problem. I would just like to get government out of it and get back to a more uncomplicated system."
The bills are the first two from Lt. Gov. Lynne to fail.
Lynne has avoided discussing the bills as a package backed by the Hickenlooper administration. Yet it's common knowledge at the Capitol that Lynne has taken the lead on health policy and pushed the most robust legislative agenda on health since Hickenlooper became governor in 2011.
Monday's defeat of the first two bills in that package calls into question the rest of the bills, which include plans to use the state employee insurance program to expand choices for rural Colorado residents and local government employees.
The political climate at the Capitol has turned frigid, with the Republican-controlled Senate and Democratic-controlled House locked in a stalemate over the budget and transportation funding.
That doesn't bode well for the lieutenant governor's health bills or for Senate Bill 267, which would change the Hospital Provider Fee and avoid massive cuts to hospital funding.
Twitter
Senate isn't a friendly place for Lt Gov's health bills #coleg