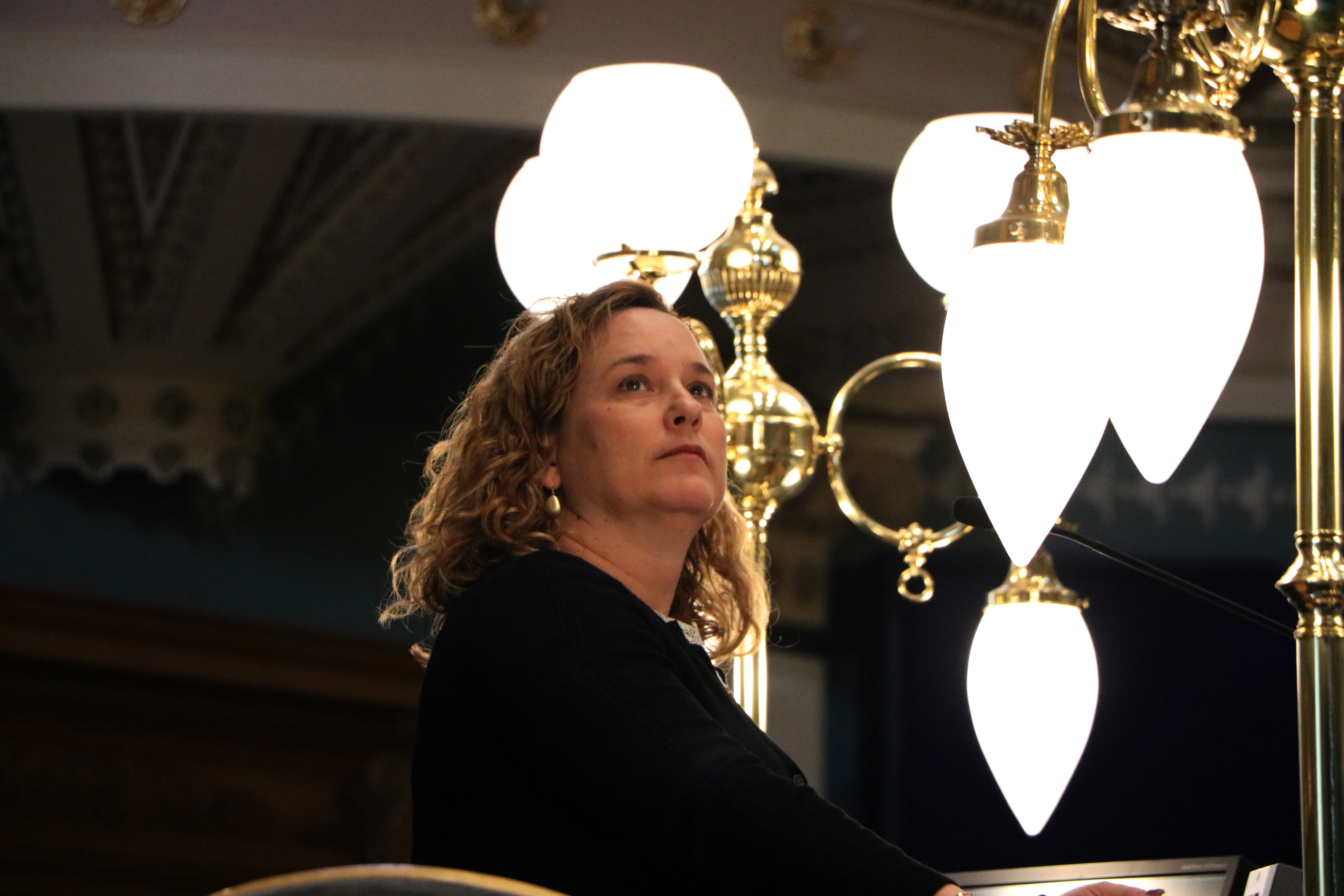 Twitter
As the dust settles, take a look at five of the biggest health policy decisions made during a wild five final days at the Capitol
On Friday night, the gavel came down on what the Denver Post called "one of the most conflict-filled legislative sessions in recent memory." Thanks to the complexity of many of the bills, partisan spats, and lengthy debates, the 2019 session saw 123 fewer bills introduced than the year before. Even so, lawmakers struggled to sort out a huge stack of legislation in the final week, including most of the biggest health bills.
The Colorado Independent notes that 220 bills were still pending on Monday, April 29, a figure that dropped to 110 on Thursday, the penultimate day of the session. Legislators chose to pull some bills from consideration in order to get through the rest.
Gov. Jared Polis held a press conference on Friday to highlight accomplishments from his first session leading the state. The health care wins, which took up an entire whiteboard, ranged from "establish a reinsurance pool to reduce premiums" to "reduce out-of-pocket costs" and were closely tied to the governor's Roadmap to Saving Coloradans Money on Health Care.
As the dust settles, we take a look at five of the biggest health policy decisions made during a wild five final days at the Capitol.
1. Reinsurance bill goes to the governor's desk
After extensive negotiation and many amendments, House Bill (HB) 1168, improbably, passed. The bill to create a state reinsurance program had been in trouble in the last weeks of the session, and in the final few days, many health stakeholders saw its likelihood of passing as a coin flip at best. At issue was funding — specifically, how much hospitals would pay to support a reinsurance program. After its sponsors cobbled together some additional funds and changed the length of the proposed program from five years to two, the bill passed.
2. New prohibitions on out-of-network billing are about to be law
After years of trying and failing to address out-of-network or "surprise" medical billing, lawmakers compromised on HB 1174, which passed on the second-to-last day of the session. The bill requires better disclosures by carriers and health care facilities, establishes a reimbursement amount for out-of-network services provided at in-network facilities, and creates penalties for those who don't comply. The bill is a big win for patients and consumer advocacy groups.
3. Middle schoolers can soon get counseling without parental consent
Among the most consequential legislation for youth mental health access, HB 1120 came in under the wire on the session's final day. The bill allows young people ages 12 and older to seek counseling without a parent or guardian knowing, though therapists are required to notify parents if a minor "communicates a clear and imminent threat" of suicide. It also mandates the creation of a statewide mental health literacy resource bank. The effort to pass this bill was personal for Rep. Dafna Michaelson-Jenet (D-Commerce City), who has spoken openly about her young son's struggles and was unsuccessful in passing a youth suicide prevention bill in 2018.
4. Colorado will ask to import drugs from Canada
One of the governor's top priorities to help lower pharmaceutical costs, SB 5, passed on Thursday. The bill directs the Department of Health Care Policy and Financing to design and request federal approval for an innovative program to purchase prescription drugs from Canada. The waiver request is due by September 1, 2020, and will need to address questions about quality and safety. Just before its final passage, sponsors and Rep. Susan Lontine (D-Denver) changed the name of the act to honor doctor and former state senator Irene Aguilar (D-Denver), who had championed such a policy in past sessions.
5. Health care victories for Democrats were accompanied by several high-profile defeats
Democratic leaders abandoned a controversial bill to reduce school vaccination exemptions (HB 1312) and a bill to increase transparency about prescription drug prices and lower drug costs (HB 1296). They sacrificed the bills in order to gain time to get through other bills on the calendar. In addition, Polis experienced a major setback when a proposal to increase taxes on nicotine and tobacco (HB 1333) failed in the Senate, with only nine Democrats voting to support it. The bill had been introduced late in the session, but its sponsors had counted on more support from their party. Finally, Democrats had to settle for a study of a  Family and Medical Leave Insurance Program (SB 188), rather than creating an actual benefit for workers.
There were many more developments in the final week, from the passage of bills limiting carbon emissions to mandating better reporting of hospitals' community benefit activities. Watch for CHI's comprehensive annual recap report, Legislation in Review, around the end of this month.
Thanks for following along with us this session. Legislators will be back in action on January 8, 2020. But first, a nap.
---
Want more information about health and health policy in Colorado? Subscribe to our newsletter or find CHI on Facebook and Twitter
---
Related Blogs and Research