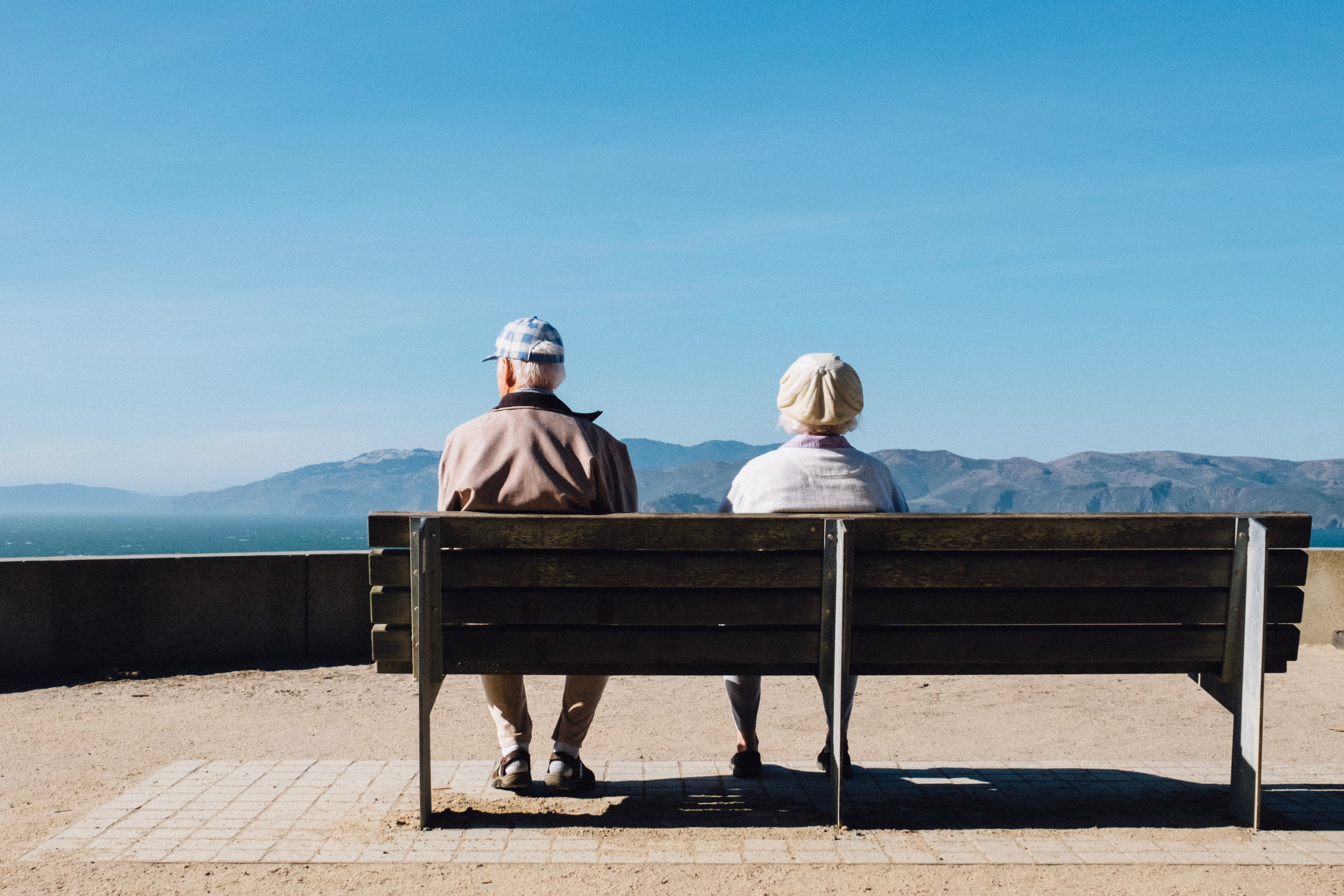 As COVID-19 has spread through Colorado's communities, more people have faced questions about the kinds of care they and their loved ones should receive in the case of a medical emergency or accident.
These questions have often had to be addressed in difficult circumstances. Especially in the virus's early days, the course of COVID-19 was often unpredictable – while some people never had symptoms, others experienced long-term health challenges or death – and clinicians and family members sometimes faced painful choices. At the same time, social distancing restrictions made it harder to have conversations about preferences for care in person, especially when the person needing care was being quarantined.
Advance care planning – the process of identifying values, goals, and preferences for future medical care – can help a person, their family, and their doctors and nurses understand what to do in the case of this sort of medical emergency.
But most Coloradans have not created a formal plan – and in 2019, a smaller percentage of Colorado adults had a plan than in 2017, according to the Colorado Health Access Survey (CHAS). The portion of adults in the state who had discussed their plans with a doctor also dropped.
The CHAS highlights disparities that could have consequences for those who get sick and for their loved ones. Women, people with higher incomes, and people with more education are all more likely to have an advance directive. And the biggest drop in advance care planning in 2019 was among Hispanic/Latinx Coloradans, who have also had higher rates of infection and death due to COVID-19.
Advance Care Planning By the Numbers
Advocates for advance care planning say the first and most important step is to have conversations with loved ones or medical providers. The second is to identify a medical power of attorney – someone who can have those conversations on your behalf if you are not able to.
The CHAS asks Coloradans ages 18 and over if they have completed an advance directive, living will, or medical durable power of attorney. These tools help clarify who will make decisions in the case of an incapacitating condition and specify a person's preferences for care if they cannot communicate for themselves. The CHAS also asks whether respondents discussed that plan with a doctor or with family and friends. (See CHI's report on advance care planning from 2017 for more detailed explanations of advance directives in Colorado.)
---
---
While COVID-19 has sparked more interest in planning for medical emergencies and the end of life, advance care planning should ideally be done before a crisis, not during one. But most adults do not have a formal advance care plan. And fewer Colorado adults reported having an advance directive in 2019 than in 2017: 32.8% in 2019, compared with 35.7% in 2017. Stigma around talking about the end of life and medical care prevents some from creating a plan; others may not know that formal documents are an option.
Community efforts to ensure that all people have access to advance care planning tools, and that health care providers have access to those tools, can make a difference. They can also help reduce the stigma that can accompany talking about illness and death. Colorado policymakers have taken steps to streamline the advance care planning process, including through health insurance or through providers' patient health portals. The state's Medical Orders for Scope of Treatment (MOST) program, created by a 2010 law that aimed to consolidate patients' wishes into a single form, supports patients with serious, life-limiting medical conditions.
---
---
Older adults are more likely to have an advance directive than other Coloradans – but nearly one in three Coloradans 65 and older still lacks a formal plan for the end of life. And the uncertainties of the COVID-19 pandemic have highlighted the value of medical planning even for younger adults.
While the percentage of white Coloradans who have an advance directive has remained about constant, a smaller proportion of people who identify as Hispanic/Latinx or Black reported having an advance directive in 2019. (Data for other racial/ethnic groups was not available due to small sample sizes.) This is concerning as Black and Hispanic/Latinx Coloradans have been particularly hard hit by COVID-19. In Colorado, the Latino Community Foundation of Colorado has partnered with the Colorado Gerontological Society to develop culturally relevant approaches to end-of-life planning. But there is clearly more work to be done to ensure that advance care planning materials are available to and reflect the needs and realities of all Coloradans.
Disparities between racial and ethnic groups aren't the only concern: Coloradans with lower incomes and education levels are less likely to have completed directives. Many of these Coloradans are at greater risk of contracting COVID-19 through their work or because they live in closer quarters. And 36.0% of women reported having an advance directive in 2019, compared with 29.8% of men, even as a higher share of men have died due to COVID-19, according to the state department of public health. These data point to opportunities for clinicians and communities to increase access to and awareness of the importance of advance care planning among groups who are less likely to have a directive.
Advance directives are more common in the state's mountain regions and in more affluent areas along the Front Range. Weld, Adams, and Pueblo counties, as well as the San Luis Valley, have some of the state's lowest rates of advance directive completion, while affluent Douglas County has among the state's highest rates. Counties in Colorado's Eastern Plains, home to many older adults, vary in how common advance directives are.
Creating a document is just the first step to ensuring that a person's wishes are clearly understood by their loved ones and health care providers: It's important that people discuss their plan with their providers and with family. Without those conversations or another clear way of ensuring that providers know a plan exists, an advance directive may sit unused or unreferenced during a time of crisis. The CHAS suggests that people are much more likely to have shared their plans with trusted people who are not their doctors.
Planning to Support Advance Care Planning
Talking about and planning for medical complications and the end of life can be difficult. But it can help prevent confusion and grief.
In Colorado, the Center for Improving Value in Health Care has coordinated resources around advance care planning and hosts a monthly work group focused on raising awareness of the issue.  Some local hospitals, including UC Health, have also taken steps to encourage health care providers to talk to patients about their plans. In Larimer County, the Health District of Northern Larimer County has partnered with health care providers to create an Advance Care Planning Team focused on promoting directives in their region.
Data from the 2019 CHAS make it clear that there is an opportunity for policymakers, health care providers, and communities to continue to come together to make sure that everyone has the resources they need to make plans and have hard conversations before a crisis hits. And the COVID-19 pandemic is a reminder that the crisis may be closer than we think.
---
Related Blogs and Research
---