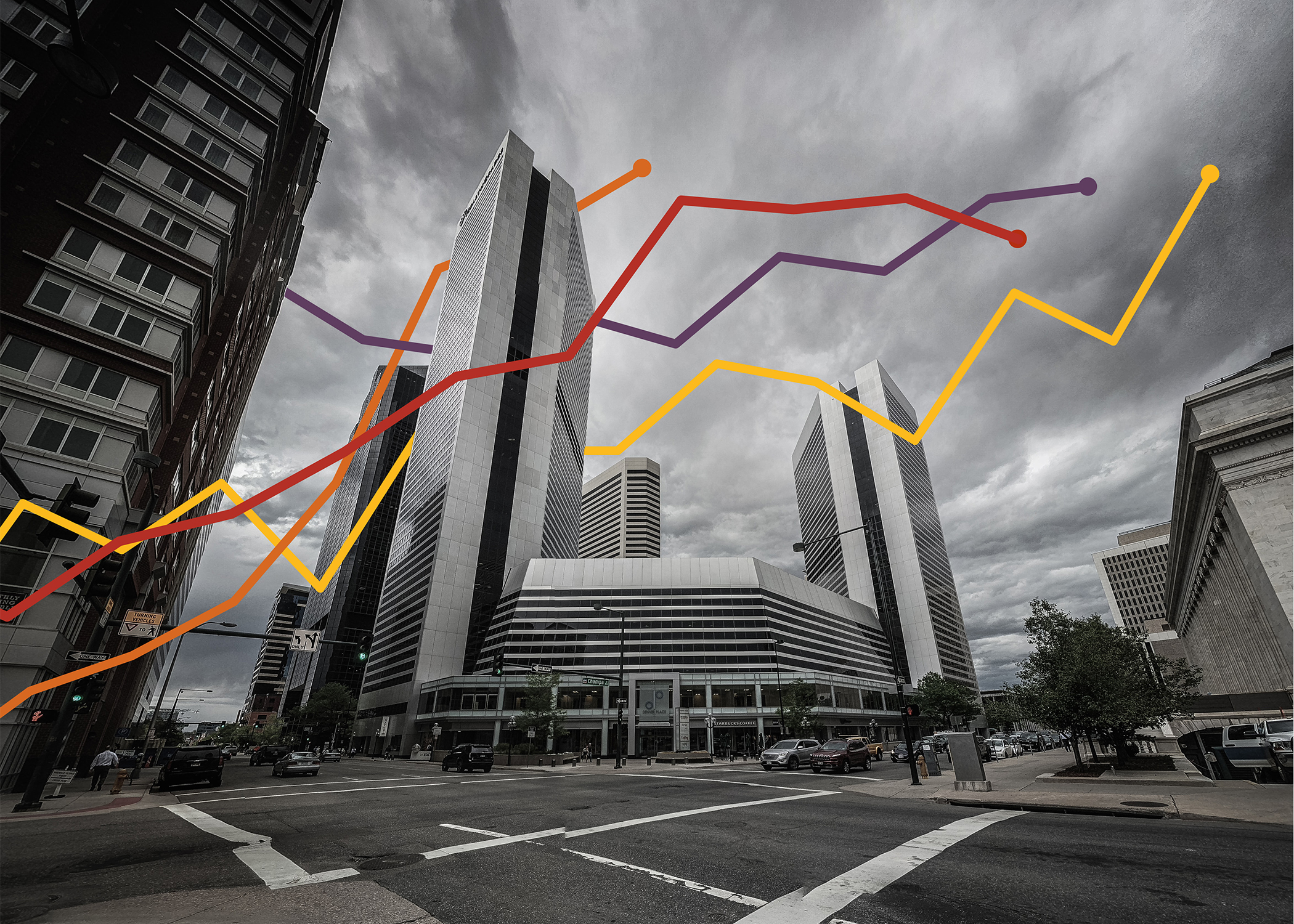 Early data from 2020 suggest that more Coloradans have died due to a drug overdose this year than in any recent year.
The Colorado Department of Public Health and Environment (CDPHE) recorded 443 overdose deaths in Colorado from January to April 2020.* This is a 35% increase from the same time period in 2019. The starkest difference can be seen for both March and April — the first few months of the COVID-19 lockdown. April saw a jump from 15.0 to 24.1 deaths per 100,000 people.
This lines up with predictions from early in the coronavirus pandemic: Both experts and people with lived experiences had raised concerns the overdose crisis might get worse as a result of the coronavirus pandemic, which is exacerbating social isolation, stress, and job loss for many Coloradans.
While the data from 2020 is preliminary, it suggests that there is an intersection between these two public health crises – COVID-19 and drug overdoses – that we can't ignore.
Drug overdoses were already an enormous public health challenge. In 2019, the most recent year for which we have more comprehensive data, 1,062 Coloradans died from a drug overdose. That was in itself an all-time high.
Recently released numbers tell the story of 2019:
The rate of overdose deaths per 100,000 people increase in 2019, creating an alarming upward trend of drug-related overdose deaths in Colorado.

The rate of overdose deaths among Black or African American Coloradans was the highest since 2000 and was significantly higher than the rate for non-Hispanic whites in 2019.  

The rate of overdose deaths among American Indian/Native Americans more than doubled from 2018 to 2019.

The rate of fentanyl overdose deaths more than doubled from 2018 to 2019.

Cocaine, methamphetamines, and prescription opioid overdose deaths all increased from 2018 to 2019 — and heroin decreased slightly from 3.9 per 100,000 to 3.5 per 100,000.
New graphics from CHI examine the problem in detail.
From 2017 to 2018 there was a small plateau in the rate of overdose deaths, and across the state there was hope that the policy and prevention efforts were starting to have a lasting impact. After an upward trend in drug overdoses that had lasted for years, it was easy to feel a sense of relief — it suggested our efforts might be starting to halt this long-running tragedy.
But that plateau seems to have been just a small step forward, followed by two steps back.  
These impacts are seen even more starkly in some communities of color. Since 2016, the death rate for Black or African American Coloradans has more than doubled. SAMSHA addressed the exponential spike in overdose deaths in Black and other minority communities as an urgent issue in a report earlier this year, citing unequal prevention and treatment, lack of culturally responsive and respectful care, and fear of legal consequences as some reasons to explain disproportionate increase in overdose deaths.
The Centers for Disease Control and Prevention (CDC) has also reported on the exponential increase in American Indian/Native Americans impacted by overdose deaths. This report finds that American Indian/Native American communities experience high rates of physical, emotional, and historical trauma along with significant disparities in social and economic factors. These factors, on top of barriers to accessing medical and behavioral health services, puts this group at risk for higher rates of death due to drug overdose.
While there are many effective treatments available for substance use disorder, access to these treatments is not always equitable, creating obstacles to needed treatment and care. Addressing social factors like unstable housing as well as enacting policies that help address the systematic discrimination that fuels these social factors can be one way to help address these disparities. Employing culturally specific engagement strategies, promoting health insurance opportunities by behavioral health organizations, and creating a diverse workforce can also reduce barriers to substance use treatment for communities of color.
While the 2020 data so far don't include information about rates of overdose in different communities, Colorado's policy and health care communities should take findings from that report to heart as they consider how to address this year's concerning trends. Creating systems that allow all Coloradans to have access to treatment and responsive care – and ensuring that fear of legal barriers doesn't prevent people from getting the care they need – are important goals.
*Preliminary data from May, June ,and July data are available, but it takes longer to determine the cause of death in injuries, so there is a lag in reporting.
---
Related Blogs and Research
---