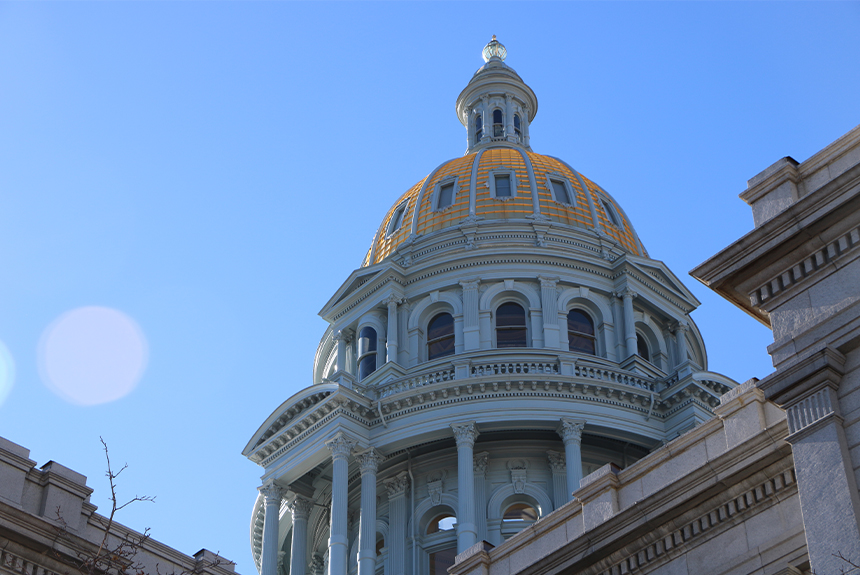 More than halfway through the 2019 legislative session, some of the most significant policy proposals Colorado lawmakers have promised – in health and otherwise – have yet to be introduced.
Today marks the 62nd day of the 120-day session. To date, 404 bills have been introduced between the House and Senate. While this is more than half of the 700-ish bills expected this year, much of the substantive legislation that lawmakers have talked about publicly has yet to see the light of day.
Prior to the session, legislators shared big plans for bills related to everything from oil and gas regulation to full-day kindergarten, from major substance use disorder reform to changes to TABOR (the Taxpayer Bill of Rights). Just one of those – Senate Bill (SB) 181, which would overhaul oil and gas regulations – has been brought forward so far, and that was introduced last Friday.
Colorado Democrats currently have a "trifecta" – they control the House, Senate, and governor's mansion – so why haven't we seen a flood of major Democratic proposals?
Unified control isn't as simple as it sounds. Democrats are at a crossroads this year: Legislation they propose is likely to reach the governor's desk, so they must ensure that their bills are written precisely to achieve their goals.
But there are risks to waiting too long. From additional bills targeting insurance costs and pharmaceutical pricing to mental health parity and funding outreach for the 2020 Census, the list of bills rumored to be in the works is long. The longer legislators wait to introduce these bills, the less time they have to schedule hearings, negotiate key details, ensure that there's room in the state's budget, and make sure they don't fall through the cracks if other big priorities come up in the legislature. Some legislators are reluctant to vote for bills if they feel they haven't had time to fully consider them.
The legislature isn't the only area where the future of health policy is still unclear despite big promises from Democrats: While the state now officially has an Office of Saving People Money on Health Care, it has yet to take any major actions.
Financial transparency for hospitals
Despite the back-up, some significant health policy proposals have been introduced. The first bill introduced this year in the House (House Bill (HB) 1001), sponsored by Rep. Chris Kennedy (D-Lakewood) and Sen. Dominick Moreno (D-Commerce City), would establish new transparency requirements for hospitals, including a requirement that they publicly report costs and expenditures.
Republicans and Democrats both say there's a need for policies to support greater transparency in the health care industry, especially when it comes to the prices consumers pay for care. One way to address this is by giving policymakers the ability to look deeper into the health system and evaluate where the cost drivers are.
While hospitals are certainly in the hot seat at the Capitol this year, Kennedy has worked closely with them for input on this bill and has introduced 16 amendments (14 of which have been adopted) based on their feedback.
Legislation similar to HB 1001 has been introduced in the previous two sessions, but the bills have failed both times. This year's effort has a much better outlook. HB 1001 passed through the House on January 31 by a margin of 39-22 and is scheduled to be heard in the Senate Health and Human Services Committee this Thursday, March 7.
Other early-session health policy bills
Another health-related bill, HB 1010, which would create new licensure requirements for freestanding emergency departments, will also be heard in Senate Health and Human Services on Thursday. Freestanding emergency departments aren't subject to the same regulations as traditional hospitals, and while these facilities are pitched as a way to increase access to care, they tend to be located in more affluent areas where they are likely to be reimbursed at higher-than-average rates. This bill works to establish care and safety standards through a new license.
Other health policy bills on the docket this year include HB 1004, which would work to create an option for Coloradans to buy into a public insurance option and passed the House yesterday 46-17 (more on that bill here); SB 004, which would allow some Coloradans to buy into the state's private insurance plan; HB 1177,which would establish an extreme risk protection order law in Colorado; HB 1120 is trying to prevent youth suicide through access to mental health providers; and HB 1168, which would create a state reinsurance program (more on reinsurance here).
Even with a more united legislature, we still don't know exactly what 2019 will bring for health policy in Colorado. Stay tuned for more on the progress of each of these bills – and on the rest of the legislature's proposals, whenever they are introduced.
---
Want more information about health and health policy in Colorado? Subscribe to our newsletter or find CHI on Facebook and Twitter
---
Related Blogs and Research
Twitter
We're more than halfway through the 2019 Colorado legislative session, so where are all the bills?