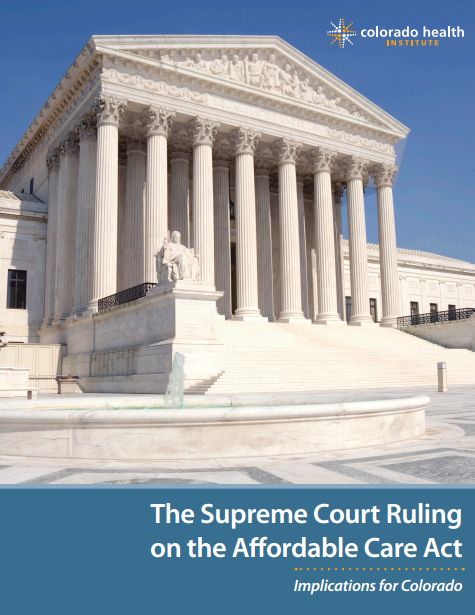 The U.S. Supreme Court's decision to uphold the Affordable Care Act (ACA), and especially the individual mandate provision, stands to affect Colorado's health care system – and hundreds of thousands of the state's residents - on a variety of fronts.
CHI estimates that about a half-million uninsured Coloradans will gain health insurance by 2016.
These newly-insured Coloradans – those who will become eligible for an expanded Medicaid program, middle-income individuals and families who will qualify for government subsidies to purchase insurance, and employees of small and some larger businesses who aren't currently offered coverage – will most likely have significant implications for Colorado's insurance market as well as how health care is delivered in the state.
The Supreme Court ruling created more certainty for the Colorado Health Benefit Exchange (COHBE). Authorized by state law but funded initially through the health law, COHBE is scheduled to open a new marketplace designed to provide affordable insurance by late 2013. A good portion of the newly-insured will most likely buy their coverage through COHBE.
To view the recorded webinar, click here.