MDPH began coordinating work groups in March 2020 to address how interested jurisdictions can prepare for their communities' public health needs when the state's stay-at-home orders were lifted.
The goal of these work groups is to identify and inform strategies and action plans for how to mitigate increased spread of disease. The work groups are comprised of local and statewide public health and health care stakeholders. Throughout the planning and development of these proposals, MDPH ensured alignment with the governor's office, and Colorado Department of Public Health and Environment (CDPHE) by having representatives from those agencies on its work groups. The groups' work continues as the state's response to COVID-19 continues to evolve.

Information about COVID-19 vaccination for children ages 5-11
---

Tips for preventing the spread of COVID-19 in our communities.
---

Interactive maps and charts highlighting vaccination rates and hospitalization data.
---

This document provides guidance for operationalizing equity in COVID-19 vaccine distribution.
---

This document provides guidance for expanding immunization delivery during COVID-19.
---

This document provides guidance for prioritization of coronavirus testing.
---

This document provides guidance for in-person school attendance. It is an update to an earlier guidance document.
---

This guide outlines best practices for expanding COVID-19 testing to patients who have an established health care provider.
---

This manual is for local public health departments, health care providers and other organizations partnering to offer community-based COVID-19 testing.
CBO Companion Document: This companion the testing manual is specifically for community-based organizations who are seeking to make COVID-19 testing available in their communities.
---

A containment action plan for responding to COVID-19 in the long-term.
---

This document identifies eight priority populations and targeted strategies to reduce disparities among them.
For information about the coordinated COVID-19 response announcement from November 23, 2021, see our press release.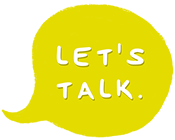 Learn more about MDPH's COVID-19 response in the video below
The Colorado Health Institute has worked with the Metro Denver Partnership for Health since 2014 as a convener, facilitator and strategic advisor. Please contact Nicole Weber for more information about MDPH.