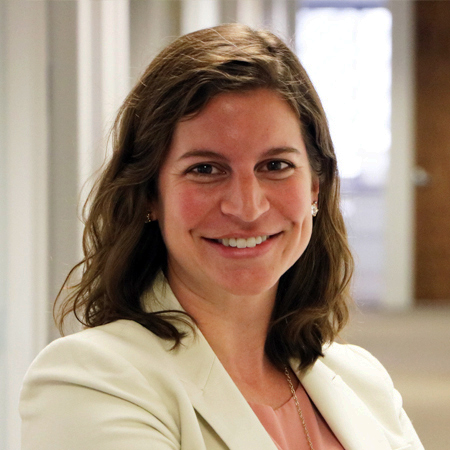 Favorite Quote
A ship in harbor is safe, but that is not what ships are built for. — J. A. Shedd
Nina Bastian
Program Manager
Nina Bastian began working with the Colorado Health Institute as a consultant in February 2019 and joined the team as a Program Manager in July 2019.
As a consultant, Nina provided project support and guidance for CHI's community engagement work with metro Denver health systems' participation in the HCPF Hospital Transformation Program. As Program Manager, she will coordinate and facilitate large scale health promotion and research initiatives across Colorado.
Nina graduated cum laude in mathematics and magna cum laude in economics from the University of Maryland, College Park. Her health care journey began as a research assistant in outcomes and clinical research at Geisinger Health System in Danville, Pennsylvania, her hometown.
She recently spent close to a decade at Mount Sinai Health System in New York City in different roles across medical education as well as the Delivery System Reform Incentive Payment (DSRIP) NY State Medicaid reform program. In her latest role as Director of DSRIP Operations, she led financial and personnel operations, program reporting, and partner relations throughout the implementation of innovative DSRIP projects across Mount Sinai and 85 partnering clinical and community-based organizations.
New to Colorado, Nina is enjoying the Denver scene and taking advantage of opportunities to escape to the mountains. She keeps busy tutoring math in the Denver area and planning for Camp ENERGY: a youth fitness, nutrition, and healthy lifestyle camp in Pennsylvania.