Hot Issues in Health to Explore Critical Health Issues, Reveal New Data
More than 200 health leaders will gather to explore the issues critical to Colorado's health care future on December 1 at the Colorado Health Institute's Hot Issues in Health conference. The annual event will bring together community health advocates, policymakers, nonprofit organizations, providers, insurers, academics, and other problem-solvers from across the state to share ideas and advance the issues that will drive health policy in 2024. 
Media are invited to attend the conference, which will also be streamed online and available in both English and Spanish. 
The program will include:
A presentation by ethicist and legal scholar Nita Farahany, who will explore the impact of artificial intelligence on how we work and think
A sneak preview of findings from the 2023 Colorado Health Access Survey, including Colorado's uninsured rate and new data on climate change and health
A panel of youth who will address social media and its impact on mental health
CHI's perennially popular legislative preview, followed by a panel of state legislators who will discuss their expectations for the session
And much more
"Hot Issues in Health acts as a bridge, uniting diverse people working toward the common goal of advancing health in our communities," said Sara Schmitt, President and CEO of the Colorado Health Institute "This year's lineup of speakers and topics fuels our excitement, and we are grateful to the sponsors who are making it possible."
Visit the conference website for the full program agenda. If you are a member of the news media and wish to attend in person, please contact Communications Director Joe Hanel at hanelj@coloradohealthinstitute.org.
Hot Issues in Health is made possible by the support of generous sponsors who are committed to advancing the health of Coloradans. The Colorado Health Institute expresses its gratitude to the following organizations.
Image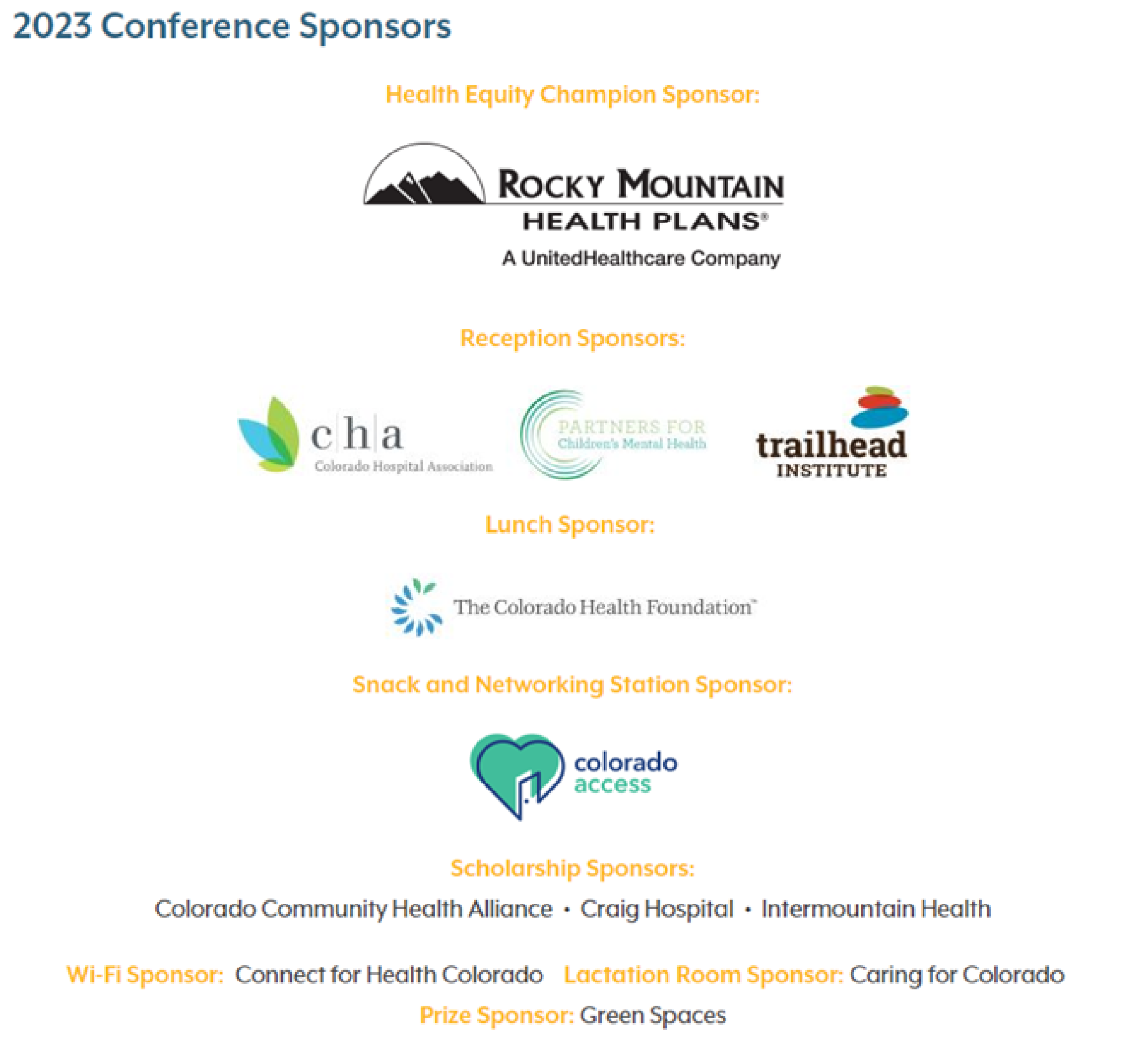 Contact:
Joe Hanel, Communications Director
720.382.7093, hanelj@coloradohealthinstitute.org