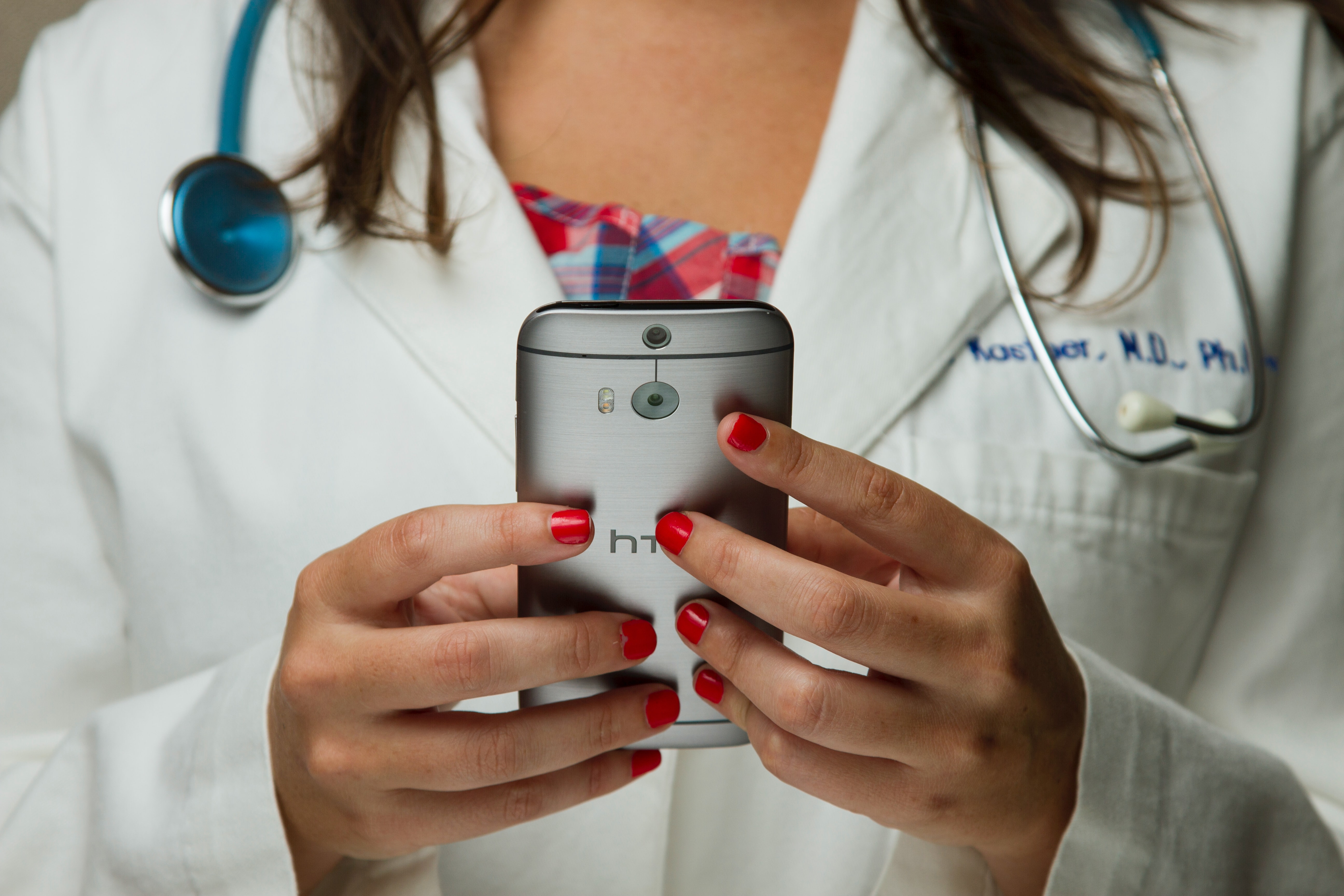 During the early months of the COVID-19 pandemic, health care providers across the state rapidly shifted many of their appointments to telemedicine – a switch that allowed many Coloradans to continue to get the health care they need and that allowed providers to keep their doors open.
The change was dramatic: Data provided by a set of Colorado Front Range providers through a network known as CHORDS shows that the use of telemedicine increased from a pre-pandemic rate of fewer than 100 encounters per week to a peak of more than 30,000 visits per week.
This rapid growth, however, was not nearly enough to offset a large decrease in ambulatory, or in-person, encounters for those providers, which dropped 61% compared to average volumes for the same 16-week period the year before. That raises questions about what care has been deferred or delayed – and how that will affect Coloradans' health.
These are some of the findings from new research from CHI, which we are excited to highlight this week. Three new publications, developed in collaboration with the Colorado Office of eHealth Innovation, highlight the value of telemedicine during the COVID-19 pandemic and beyond:
These reports suggest that the shift to telehealth was more successful for different specialties and patients: For instance, behavioral health care providers saw increases in visits as they shifted to telehealth, while there were large decreases in health screenings and services related to chronic conditions. And while most patients say they will continue to use telemedicine even once in-person care feels safe, comfort and access to telemedicine depend on factors such as age, primary language, and technology literacy.
Let's look at a few findings from the series:
Overall Encounters Dropped During the Pandemic, Even With Increase in Telehealth Visits
During the first few months of the pandemic, overall care volumes dropped 43% compared to a baseline period from the year before, indicating a large amount of postponed or forgone care during the state's stay-at-home and Safer at Home orders, and potentially foreshadowing long-term consequences for the health of many Coloradans.
Telehealth Was A More Successful Alternative for Colorado's Community Mental Health Centers
Certain providers, such as community mental health centers (CMHCs), had more success than others in pivoting to telemedicine. CMHCs, which provide outpatient, emergency, day treatment, and partial hospitalization mental health and substance use disorder services, experienced a greater shift toward telemedicine than any other provider type we examined. A majority (84%) of encounters during the analysis period were delivered via telemedicine. For almost all of the weeks with available data, CHMCs actually provided a greater volume of services than before the pandemic, thanks to significant adoption of telemedicine (and potentially increased demand for behavioral health services during the pandemic).
Behavioral Health Diagnoses More Likely to Be Treated Via Telemedicine
The adoption of telemedicine was much higher for encounters with diagnoses of behavioral health conditions (anxiety, depression, and substance use disorder) than for other chronic conditions such as asthma, diabetes, hypertension, and hyperlipidemia. In fact, telemedicine encounters accounted for over half of all visits for patients diagnosed with anxiety and depression during the pandemic (56% and 53% respectively).
Telemedicine adoption for various types of cancer (breast, colorectal, and lung cancers) was minimal (2% or less), reflecting the challenges of using telemedicine for treating conditions that require in-person care.
And there were notable decreases in encounters for chronic conditions requiring regular management such as hyperlipidemia, hypertension, asthma, and diabetes. Each of those four conditions saw at least a 66% decrease in encounter volume during the analysis period, indicating many patients with those chronic conditions may have fallen behind in their care management and may have complications in the future as a result.
Telemedicine will continue to play a crucial role in connecting patients to care during the current resurgence of the pandemic as Colorado heads into winter. Nuanced examinations of who is using it – and how – will help ensure that more Coloradans have access to the care they need. CHI's research suggests that additional investment in telemedicine infrastructure, including broadband and technology access, remote patient monitoring, and the development of new care processes, will increase the value of telemedicine to improve care for Coloradans.
Want to know more? CHI's reports examine this data in depth and also offer insights from dozens of interviews with providers and patients about their experiences with telemedicine during the pandemic.
---
Related Blogs and Research
---