We are headed into a Fourth of July weekend like no other.
Gov. Jared Polis has ordered the closure of bars and nightclubs after seeing COVID-19 cases spike in neighboring states — and start to grow in Colorado, too.
Dr. Anthony Fauci, the country's top infectious disease expert, warned Congress that the country is on track to see 100,000 new infections per day if we don't change course.
And national attention about racism and police violence has turned to Colorado, where police killed Elijah McClain, an unarmed Black man, last fall.
So how do we approach this weekend? For starters, wear a mask in public, do your best to maintain physical distance from others, wash your hands often, and if you attend a protest, get a COVID-19 test.
It's also important that we all take care of our mental health. For many of us, that means not staying huddled inside during this summer holiday. But traditional backyard parties are out, and many fireworks displays have been cancelled because of the risk of spreading the virus.
We put the question to the team at CHI to see what they have planned for the weekend. Here are a few simple, safe ideas:
Tour de Park
Jasmine Bains, Research Analyst
Once a week, my three close friends and I have been participating in what we call a "Tour de Park." We ride our bikes to Washington Park, Cheeseman Park, and end at City Park to enjoy the sunset. At each location, we enjoy some picnic snacks, play cards, and share new music from the week. It's always a very refreshing and wholesome time!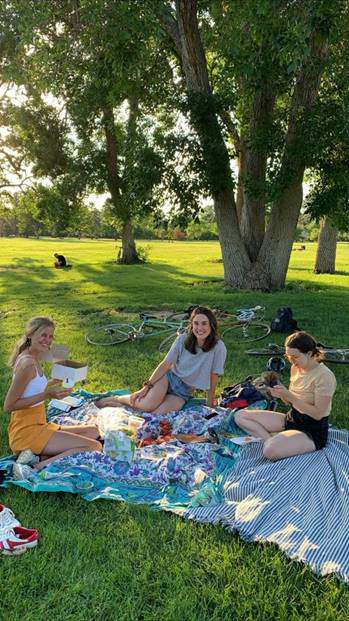 Culture Without Crowds
Kristi Arellano, Managing Director of Marketing and Communications
Take advantage of Denver's reopened and socially distanced cultural opportunities. The Denver Zoo and Denver Botanic Gardens offer an ideal opportunity to get outside and learn something new in the process. You might even get glimpse of some new zoo babies, including a zebra, rhino, and two lion cubs. Even indoor venues like the Denver Museum of Nature and Science and the Denver Art Museum are doing a great job of limiting capacity and ensuring that everyone feels safe. (Tickets tend to go fast, so if you didn't plan ahead for this weekend, snag a ticket for later this summer ASAP.)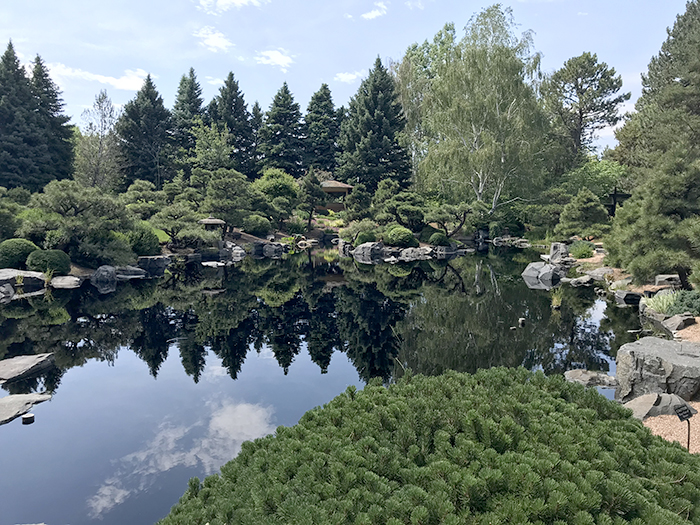 Slow Cook
Sara Schmitt, Managing Director of Research, Evaluation, and Consulting
Not sure how safe it is for my waistline, but it falls relatively low on the COVID-19 risk scale. I'll be making a meal from scratch on each day of the three-day holiday weekend, including Mushroom Croque-Monsieur (thank you, Bon Appetit).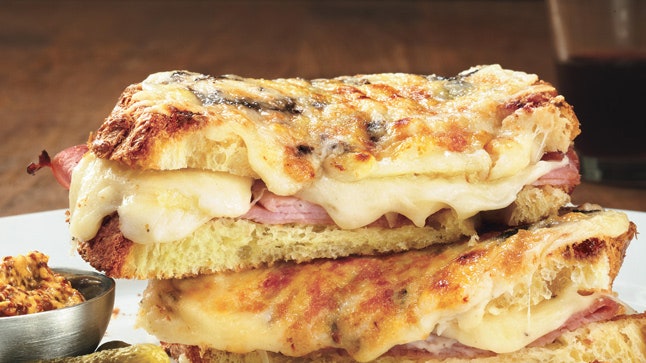 Tour Denver's Public Art
Alex Caldwell, Director
Enjoy local art — from your bike. For example, with the recent protests, Denver's public art scene has exploded with murals memorializing George Floyd, Elijah McClain, and others. This is just a short list of what's out there. Pictured at right is local muralist Pat Milbery with his new piece downtown.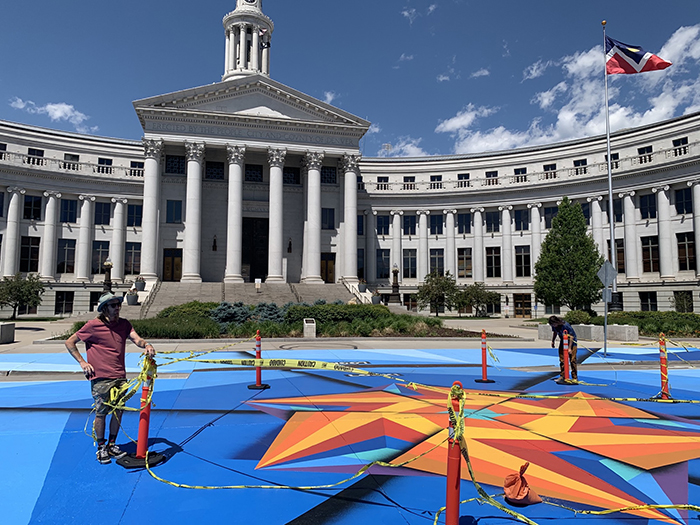 Good Clean Fun
Allie Morgan, Director of Legislative Services
Use the giant piece of aloe vera plant from the produce box your husband spontaneously purchased to make your own hand sanitizer! Avoids waste and weird chemicals.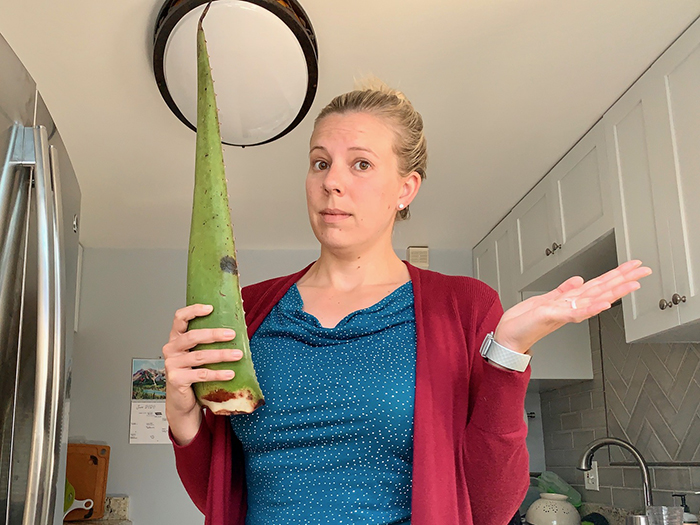 Play Dress-Up
Anastasia Ratcliff, Research Analyst
I adore costume designing, so I am coercing my husband into playing dress-up with me. I've seen hysterical photos of people attempting to recreate some classical pieces using things from around their homes, so we are hoping to give this a shot over the long weekend. Here is some inspiration.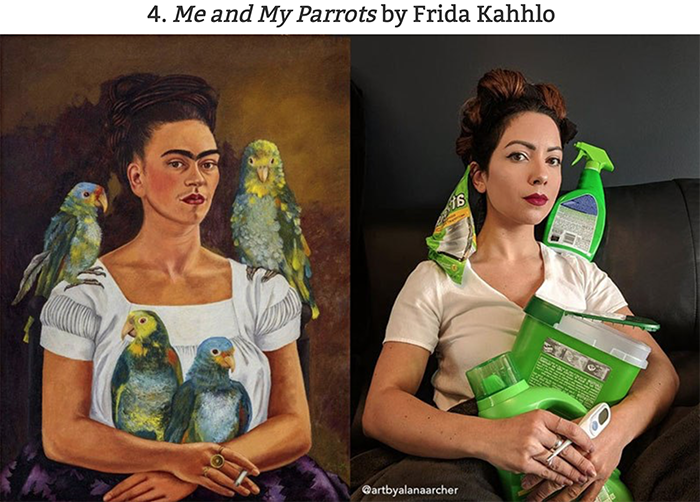 Caterpillar Hunt
Joe Hanel, Communications Director
My kids love raising caterpillars, watching them form a chrysalis, and cheering them on as they hatch into butterflies. Check under leaves in back yards, parks, alleys, or anywhere plants grow, and soon you'll find a caterpillar. If you find a monarch butterfly egg or caterpillar, bringing it to a safe indoor space to hatch can help this threatened species survive. Here are some tips.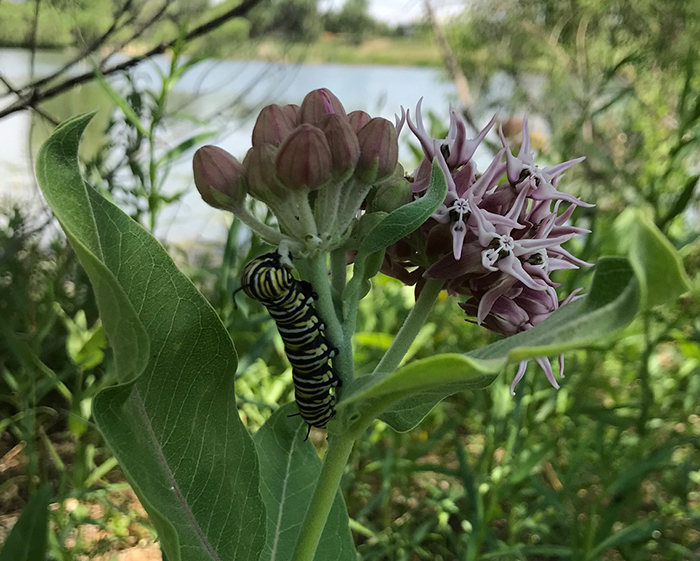 Fireworks Stroll
Mia Bulifa, Senior Administrative Assistant
On July 4, we are planning to go for a long walk around our neighborhood and through various nearby parks starting at dusk. As it gets darker, we should be able to see fireworks from all over the city. We are also packing a backpack with a light picnic in case we find a good spot to sit and enjoy the show.