It's amazing how one spur-of-the-moment decision can fundamentally shift your future.
Over the course of my life, I have maintained an open spirit that has allowed me to say yes to opportunities I might not have previously considered. Saying yes to a spontaneous info-session with an admission counselor from a school I had never considered led me to find the campus that would end up being my home for five years of undergraduate and graduate study. Saying yes to the only job offer I received from a company outside of the northeast led me to discover a cherished community of loved ones and an environment worth exploring here in Denver.
I found my passion for public health in much of the same way during my freshman year at Yale — by saying yes to taking classes that had never crossed my mind. I knew I was deeply interested in health care topics — I read whatever I could find related to infectious diseases like the black plague, tuberculosis, and HIV — but I assumed this meant I should be a doctor or perhaps, as someone who always enjoyed writing, a medical/health care journalist. Growing up with a father who emigrated from Nigeria and a mother who grew up in Mississippi during the civil rights era, I was always acutely aware of the importance of addressing issues of disparity and inequity. I had always hoped to do work that would help typically underserved communities and involve health care in particular. But I had never considered public health as a career.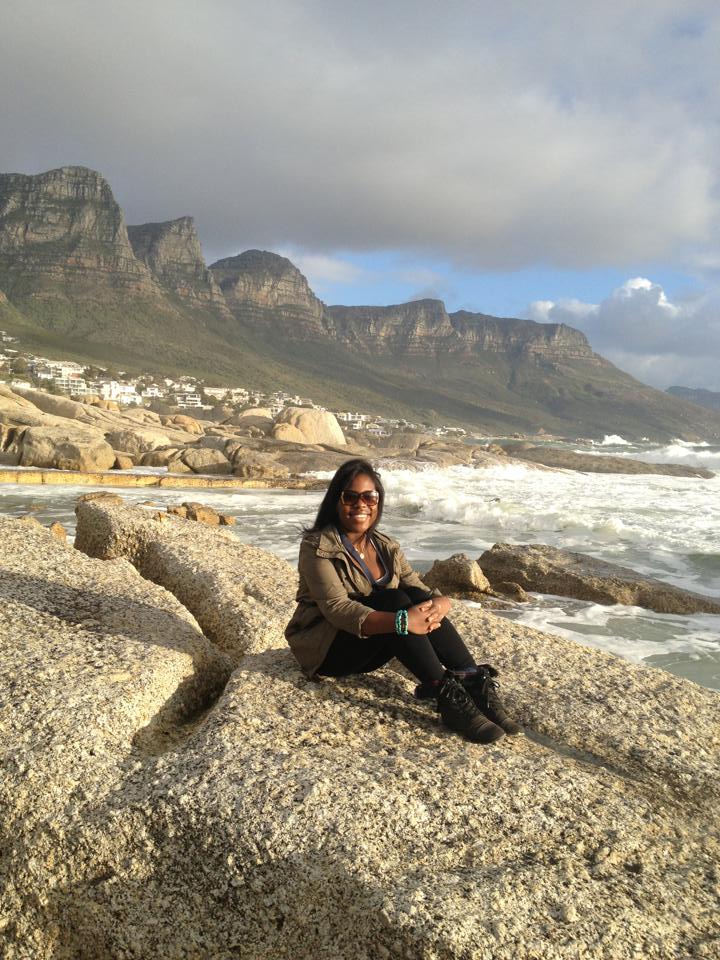 It was only after taking some of my first courses in my ultimate major, History of Science, Medicine, and Public Health, that I began to envision a way for me to make the kind of impacts on health care and marginalized communities that I once thought only medical doctors could make.
Class after class, lecture after lecture, I was beginning to see that the topics that had always fascinated me growing up were less "quirky intellectual interests" and more "serious career pursuits."
I had found a group of peers and intellectual colleagues who were not just interested in discussing society's response to disease, but enthusiastic about turning that interest into meaningful work. One such connection gave me a chance to design my own research project, secure grant funding, and travel to Cape Town, South Africa, to interview adolescent and young women living in the townships surrounding the city center.
I went into the project expecting the women to be as concerned as the broader public health community about HIV risk, given South Africa's past struggles with HIV prevalence and sexual violence. What I found instead were young women who cared much more about access to contraception and family support in the case of an unplanned pregnancy.
The work illuminated the ways in which we at times may approach a public health issue with unique blinders rooted in societal systems. I learned to work to understand the true concerns of those impacted by the proposed intervention before assuming said intervention was the best solution.
I learned first-hand that public health interventions may unintentionally ignore the true concerns and issues of those we are trying to help. How can we expect to support informed policy without listening to and considering the needs of those impacted?
I've carried this mindset with me as I've navigated a career in public health and health policy. I try to keep the communities that will be affected by proposed health care solutions and public health policy intervention at the forefront of my mind and work.
I am so excited to bring this outlook to my new role as Program Manager with the Colorado Health Institute, where I will be able to lead projects and support initiatives aimed at driving better health policy and health outcomes for all Coloradans.
---
Want more information about health and health policy in Colorado? Subscribe to our newsletter or find CHI on Facebook and Twitter
---
Related research and blogs:
Twitter
A CHI Program Manager Describes How She Found Her Passion for Public Health