We are continuing to monitor efforts in Washington to repeal or roll back the Affordable Care Act.
The Colorado Health Institute has a team of a dozen analysts working to determine how federal action — from Congress or the White House — could affect Colorado. the repeal bill has stalled in the Senate, but it remains alive. Our team has answered some of the biggest questions about the proposed Senate bill. Click on the Q&A document below. And our latest presentation looks at the situation from the vantage point of the August congressional recess.
CHI is producing a series of reports, graphics and presentations to track the bill as it progresses and changes through the House and Senate.
---
Research on the Senate Bill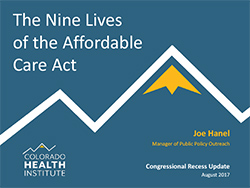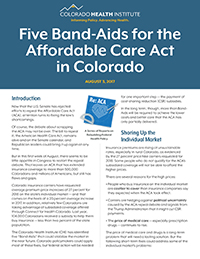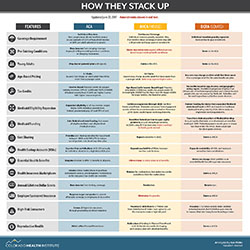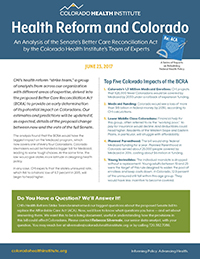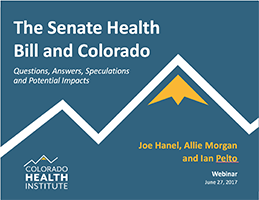 ---
Research on the ACA and the House Bill
Several features of the House Bill, the American Health Care Act, are present in the Senate's Better Care Reconciliation Act.