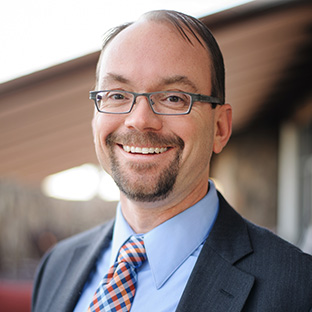 Joe Hanel
Manager of Public Policy Outreach
Joe comes to the Colorado Health Institute after 19 years in newspapers, the last nine as The Durango Herald's Denver bureau chief, covering the legislature, federal courts, statewide campaigns and natural resources issues. He reported from national political conventions in New York City; Denver; St. Paul, Minn.; Tampa, Fla.; and Charlotte, N.C. for the Herald. Apart from the political beat, he filed stories from Paradox, Colo., on the uranium industry; and Hangzhou, China, on the supply chain for bicycles.
Joe also worked as a page designer and copy editor for the Rocky Mountain News, as news editor at the Longmont Daily Times-Call and graphics editor at the Greeley Tribune. He graduated with a degree in journalism from the University of Colorado-Boulder. He has lived in Colorado since age 5 and attended Bear Creek High School.
Joe has a Master's of International Affairs, with an emphasis in international energy policy, from the Johns Hopkins University School of Advanced International Studies in Washington, D.C. He spent one academic year in Bologna, Italy.
In the summer of 2011, Joe wrestled alligators in the San Luis Valley and summited the Crestone Needle within a 48-hour span. Joe and his wife, Anna, live in Lakewood with two kids and a flock of chickens.