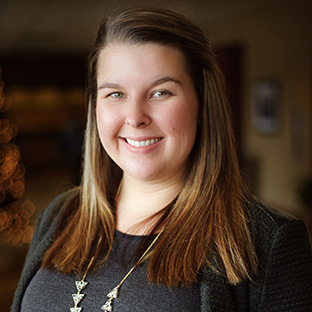 Favorite Quote
"Let the beauty of what you love be what you do."
Rumi
Tamara Keeney
Policy Analyst
Tamara Keeney joined the Colorado Health Institute as a Research Assistant in October 2013. She works on a variety of projects with a focus on behavioral health. Tamara is also part of the communications team.  
Tamara graduated summa cum laude from Northeastern University in Boston in May 2013 with a Bachelor of Science degree in behavioral neuroscience. While her coursework focused on neuroscience, she became deeply involved with community service in the Greater Boston Area.
Tamara served as a Service-Learning teaching assistant through Northeastern's Center of Community Service and completed internships and volunteer experiences focused on affordable housing, the achievement gap, and mental health education targeted to high school students.
Prior to joining CHI, Tamara was the Research and Database Fellow at Opportunity Nation – a national, bipartisan campaign focused on increasing economic opportunity in the United States.
She is currently a mentor with Goodwill Industry of Denver's Summer Bridge program and a tutor at the Bridge Project, an afterschool program serving youth in Denver's public housing neighborhoods.
Originally from eastern Pennsylvania, Tamara moved to Denver in August 2013.