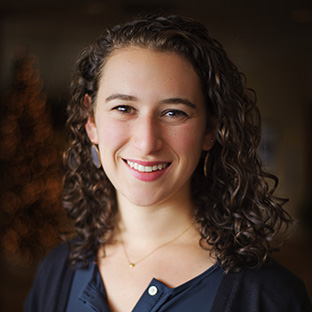 Favorite Quote
"You have to go on and be crazy. Craziness is like heaven."
Jimi Hendrix
Rebecca Rapport
Program Manager SIM Extension Service
Rebecca Rapport joined the Colorado Health Institute in 2016 as a Program Manager for the State Innovation Model (SIM) Extension Service. Rebecca supports regional health connectors (RHCs) and their host organizations throughout Colorado, as well as program development, training and stakeholder engagement activities.
Previously, Rebecca worked with Colorado Foundation for Public Health and the Environment (CFPHE) as the Program Manager for Community Engagement. In this role, she provided technical assistance for community-academic partnerships developing health research questions. She also coordinated contract monitoring, communications, and program development.
Rebecca grew up in Denver but spent seven years in the Midwest. Prior to returning to her hometown, Rebecca was a research coordinator at the University of Illinois Hospital & Health Sciences System in Chicago for two studies focused on cancer prevention. She also worked with a community-based participatory research project and interned at the Chicago Department of Public Health.
Rebecca holds a master's degree in public health from the University of Illinois Chicago. She earned her bachelor's degree in strategic communication from The Ohio State University. In her spare time, she volunteers with the Alzheimer's Association, enjoys the year-round Colorado sunshine, and cheers the Ohio State Buckeyes on to victory.