As eyes around the world turn southward for the 2014 World Cup in Brazil, our minds have turned toward physical activity. World Cup soccer players cover a large field, get minimal breaks, and average between seven and 9.5 miles over the 90-plus minutes of a game. That's some heavy mileage, easily topping average distances run in various sports (see graphic below.)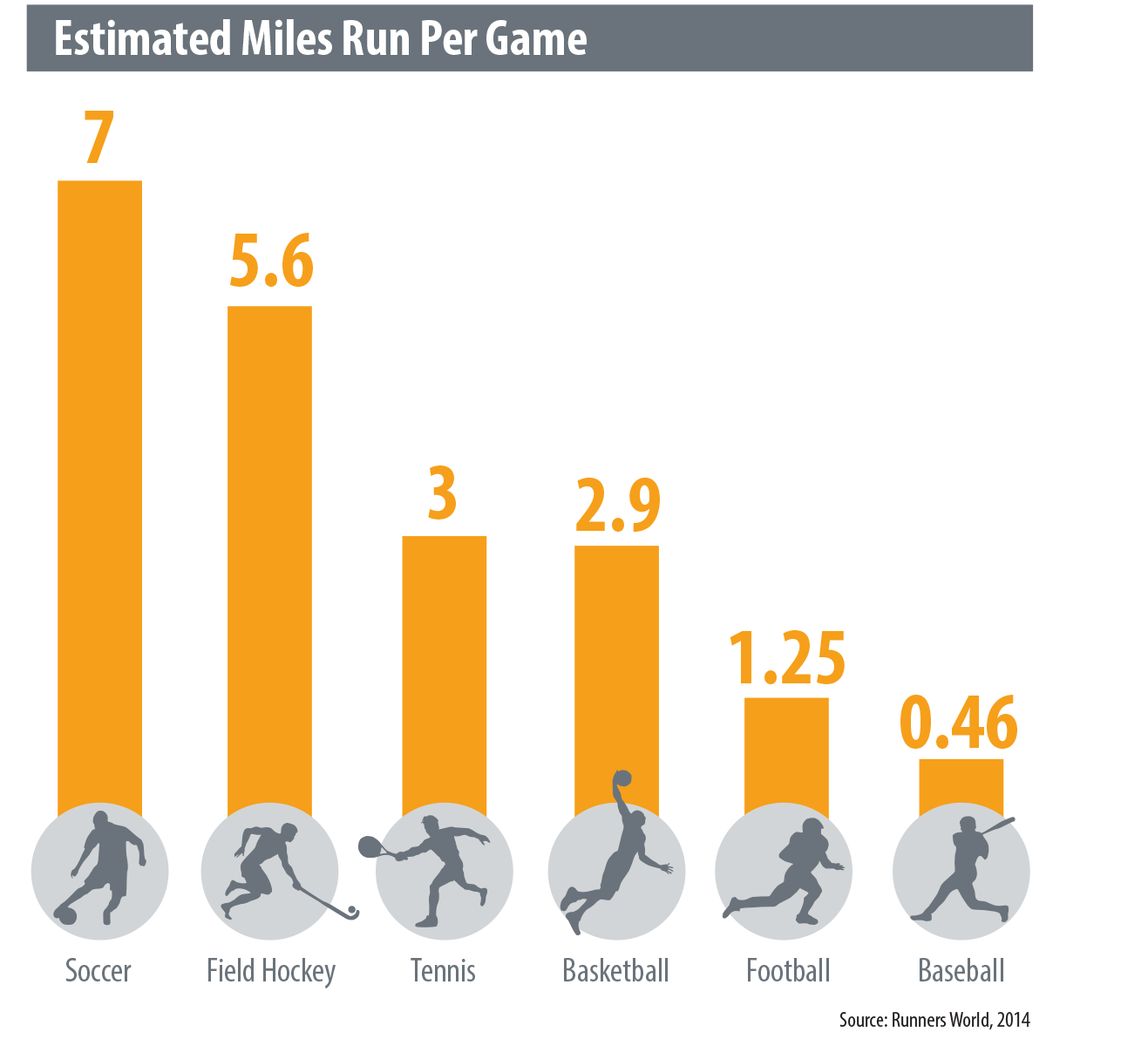 Physical exercise is important for all of us – not just world class athletes. And the perception is that Colorado is ahead of the game when it comes to engagement in physical activity.
But here at CHI, we always look at the data. So, we turned to the 2013 Colorado Health Report Card published by the Colorado Health Foundation, which compares percentages of high school students who participate in vigorous exercise. Vigorous exercise was defined as physical activity that increased the heart rate and made the individual breath heavily for 60 minutes a day on five or more days of the week.
How does Colorado stack up against other states in adolescent exercise?
Colorado ranks third among the 36 states reporting their percentage of high school students engaged in vigorous physical activity. With 53.1 percent of its students engaged in vigorous activity, Colorado falls just barely behind Nebraska in second place with 53.7 percent, and Montana, which is in first place with 54.7 percent.
Now, we'll just be watching the U.S. soccer team, which kicks off on Monday, June 16, against Ghana.