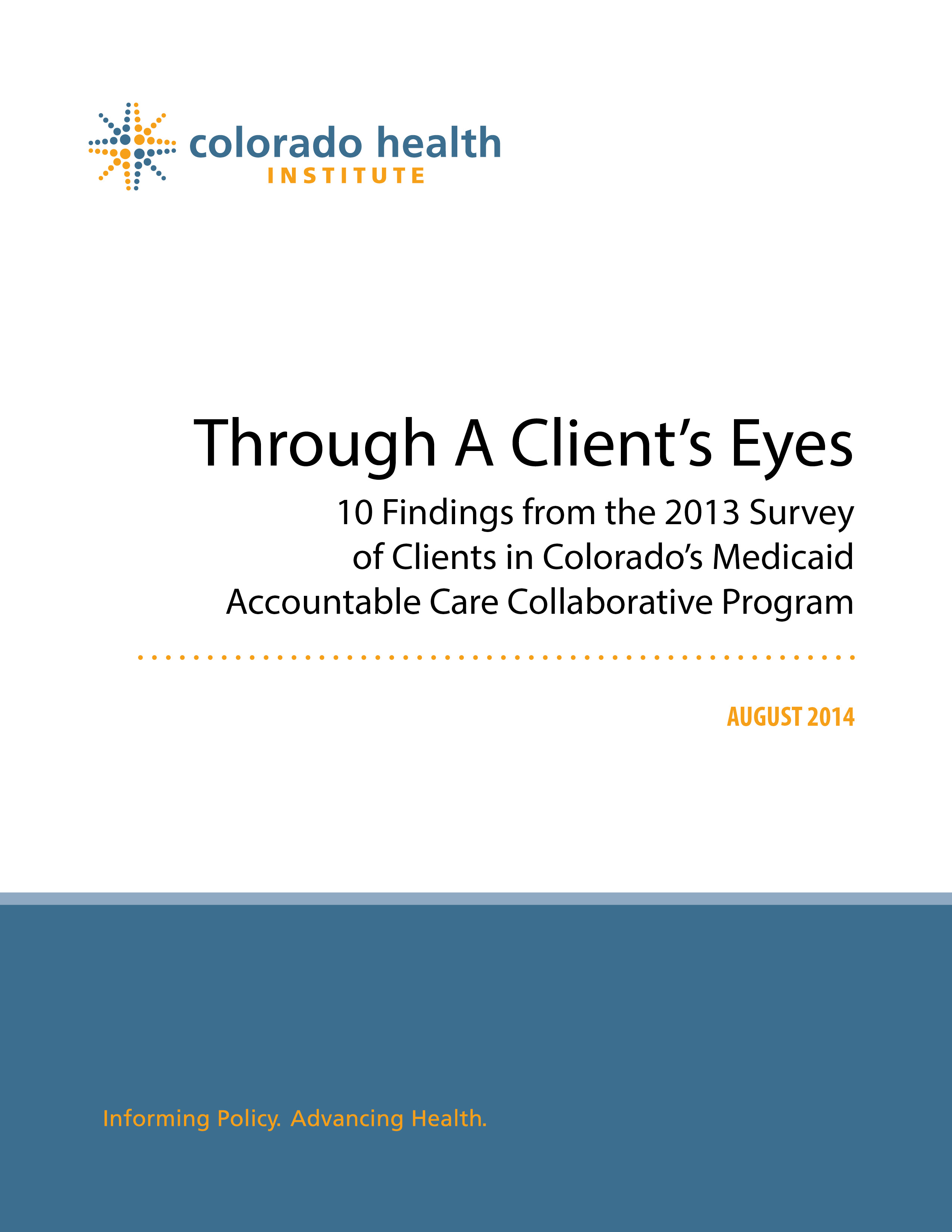 The Colorado Health Institute released findings from the first consumer experience survey of Medicaid clients participating in the Accountable Care Collaborative (ACC), the state's signature project to reform the delivery of primary health care, on August 28, 2014.
The report focuses on 10 findings from the survey, the Consumer Assessment of Healthcare Providers and Systems (CAHPS), in which adults enrolled in the ACC rated their health care experiences.
The Colorado Department of Health Care Policy and Financing (HCPF), the state agency overseeing Medicaid, launched the ACC in 2011 to improve the efficiency and effectiveness of primary care, and lower costs. Medicaid clients are enrolled in "medical homes" where their care is coordinated by a team of providers and preventive care is highlighted. The project also institutes new ways of paying for care, including incentives for health care providers who meet targets.
The survey was a partnership of HCPF, the Colorado Health Foundation, and CHI. Data were collected in the spring of 2013. The analysis focused on clients in the ACC compared with clients remaining in the traditional fee-for-service (FFS) program.