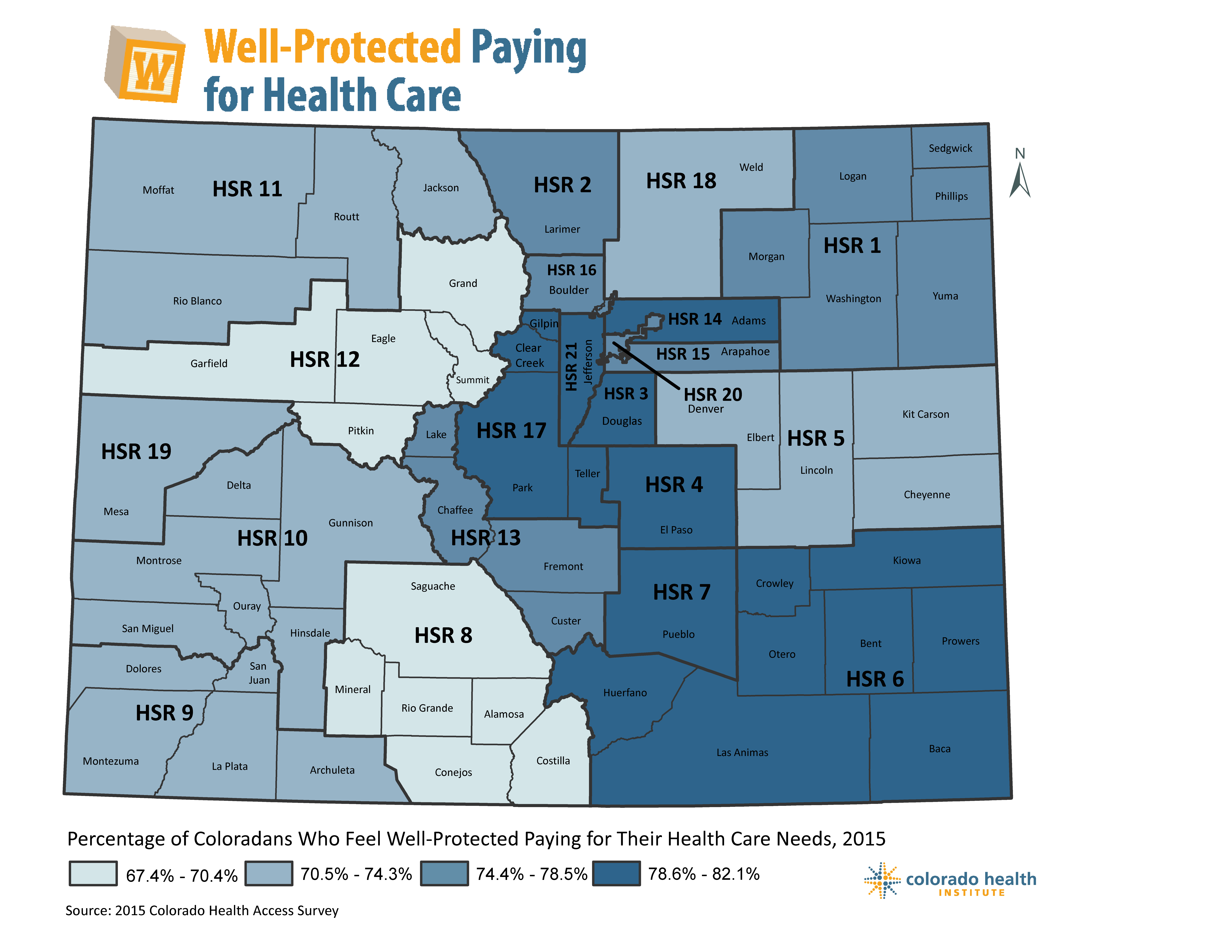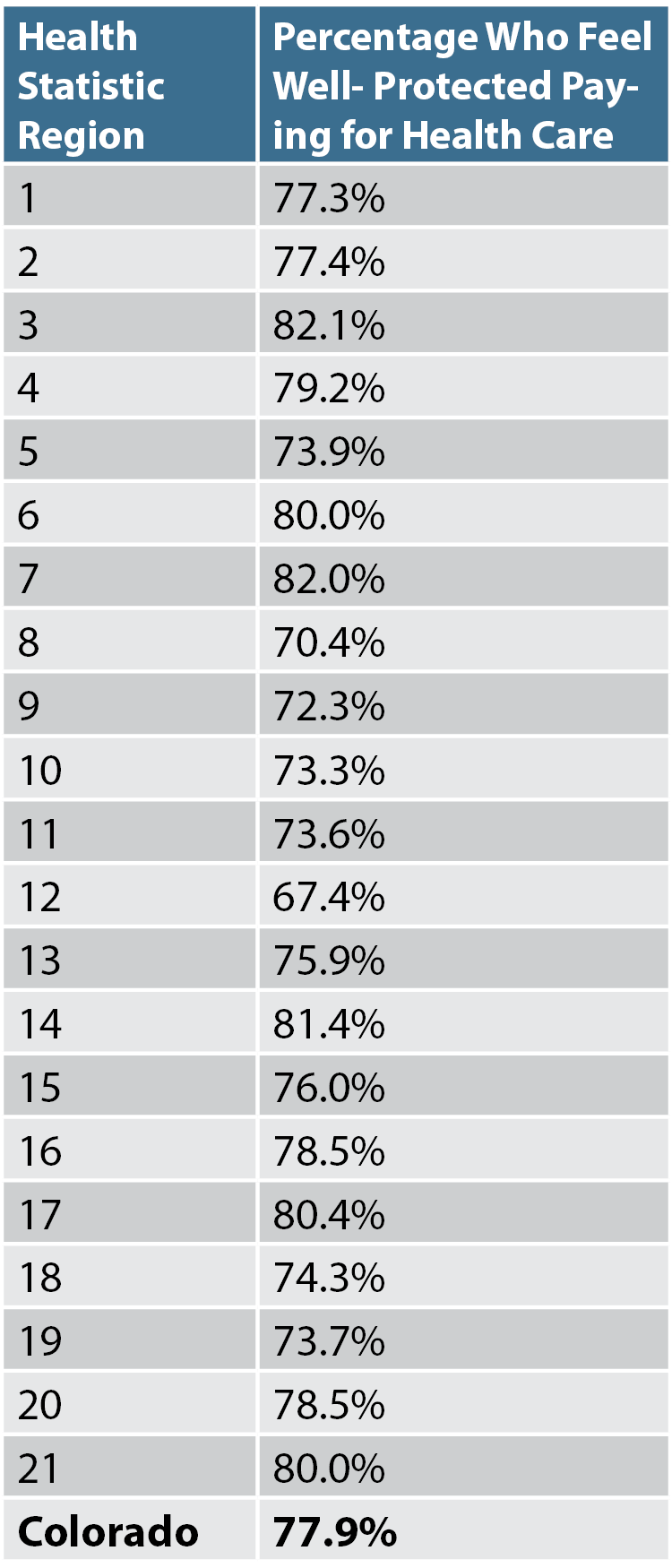 Last year, while playing lacrosse for Colorado College, a blow to the throat broke my cartilage in half. I now have a plate in my neck and a different voice, but am otherwise recovered. While the injury was scary, it was nothing compared to the scare I got when I saw the astronomical hospital bill after my surgery.
Because it was a varsity athletic injury, Colorado College covered my bill. But most people aren't so lucky. Even with insurance, paying medical bills can be a daunting prospect.
The Colorado Health Access Survey (CHAS) in 2015 added a new question that asked Coloradans if they felt well protected paying for their health care needs. More than one of five (22.1%) reported that they did not feel well protected.
The CHAS also found that where you live might determine whether you feel well-protected paying medical bills. Residents of western Colorado were much less likely to feel protected than Coloradans living along the Interstate 25 corridor.
Residents of Summit, Eagle, Grand, Garfield, and Pitkin counties (HSR 12), had the lowest rate in the state. About two of three residents in this region said that they felt well-protected (67.4%) when it comes to covering the cost of their health care, a trend that is common across the western portion of the state. In contrast, the rate was 82.1 percent in Douglas County (HSR 3), the highest in the state.
Why do fewer Coloradans along the state's western edge feel well-protected paying for their health care needs than elsewhere in the state? One possibility might be the prevalence of individually insured residents.
Western Colorado is home to a much higher percentage of individually-insured residents than other regions of the state. For example, HSR 12 residents are four times more likely to be individually-insured than Denver County residents (HSR 20). This may be due to differences in the business environment. In HSR 12 there are fewer businesses that offer employer-sponsored insurance, so residents have to look to the individual market for coverage.
Insurance premiums on the individual market tend to be higher in western Colorado. Because of this, residents may be opting for the lowest-cost insurance, which tends to have the highest deductibles, making them reluctant to use health services that will result in big out-of-pocket expenses.
Meanwhile, the CHAS question also reflects the perceptions of Coloradans about financial vulnerability as well as the reality. Two people with the same incomes and identical insurance plans may respond to the question differently.
For more data on the affordability of coverage and health care in Colorado, explore CHI's affordability data workbook. You can learn more about regional disparities in coverage by checking out our Coverage Landscape maps in this series.