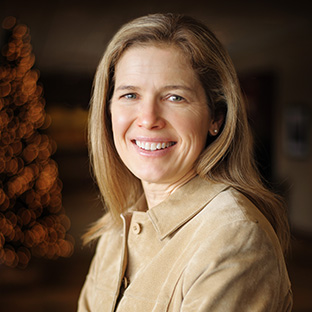 Amy Downs
Vice President
Amy Downs, Vice President, joined the Colorado Health Institute in 2005.  Her work ranges from managing CHI's portfolio of analyses to making presentations throughout the state and helping develop CHI's strategic priorities.  She is interested in new models of health care and their potential to reduce the growth of expenditures and improve quality within the health care system. 
Previously, Amy served as a senior health care analyst and the assistant director of the Colorado Governor's Office of State Planning and Budgeting (OSPB), where she focused on social service programs including Medicaid.  Prior to her tenure at OSPB, she was an economist for the International Finance Corporation of the World Bank Group where she collaborated with investors on private sector development projects in Eastern Europe and the former Soviet Union. 
She earned her master's degree in public policy from the University of Michigan and bachelor of arts degree in political science from Grinnell College in Iowa. She was a Fulbright scholar in Sofia, Bulgaria, where she conducted research on private sector development and taught economics.  She is a member of the Denver Association of Business Economists and volunteers for Healing the Children.