Last weekend, I had the honor of addressing the graduating class of the Allied Academy of Lifelong Learning.  It's an unusual time of year for commencement exercises. But this is unusual graduating class.  They had taken a range of classes from religious studies to current affairs, from Tai Chi to origami, from dramatic arts to poetry. And they were all seniors.
Bess Brown, one of my fellow speakers, is 97. She graduated with honors, having invested more than 50 hours in learning activities in 2013. Her message was two-fold.  First it's never too late to learn.  Second, she thanked the academy for "making her feel important enough to be a student."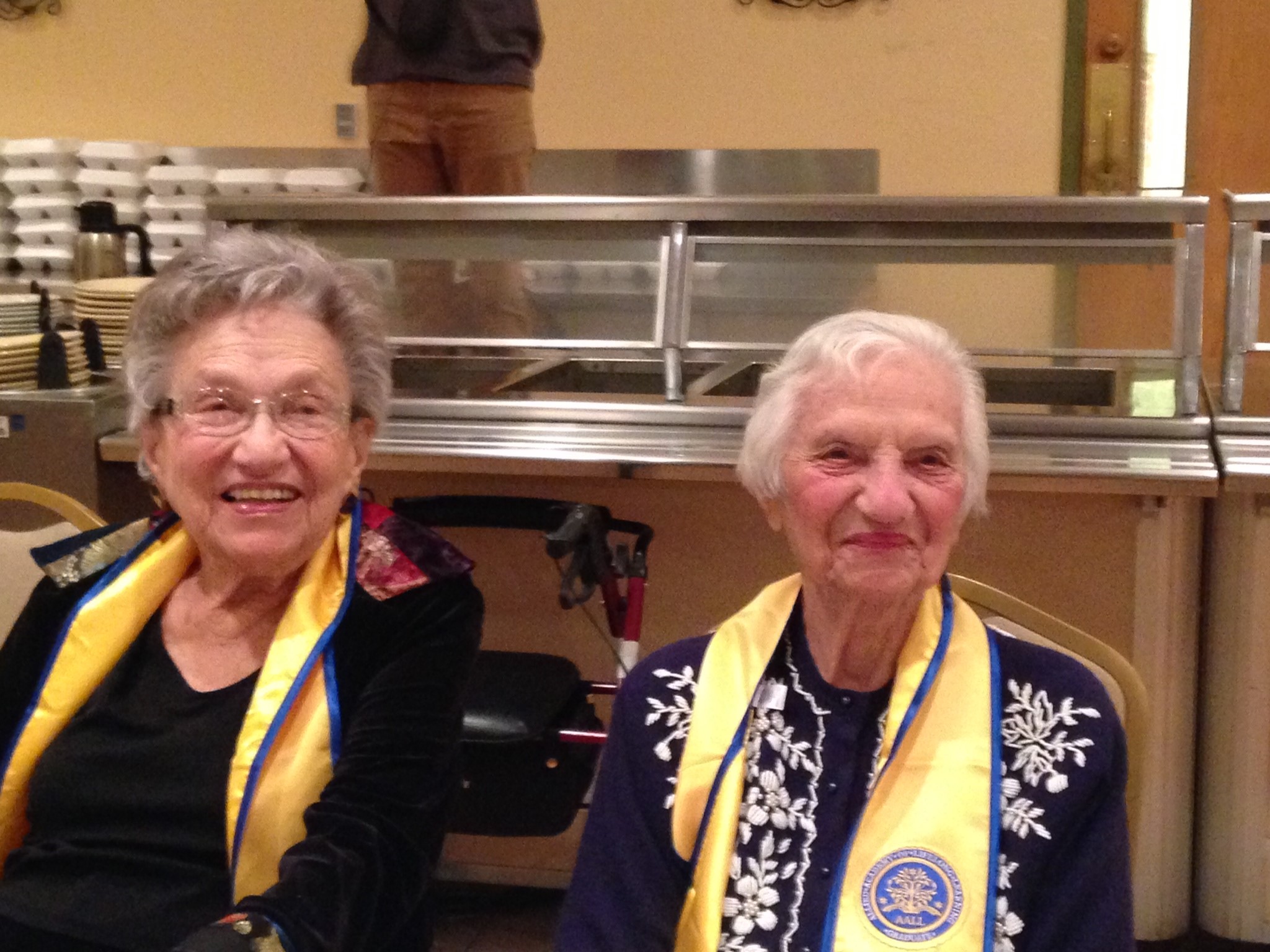 Bess Brown, left, and Bert Spector, were the two student speakers.
What an important message for all of us - at all levels and ages of learning.  She was joined at Allied Jewish Apartments by more than 80 classmates. Together, they had spent more than 11,000 hours learning.  That's an accomplishment for each of them, and for the entire class.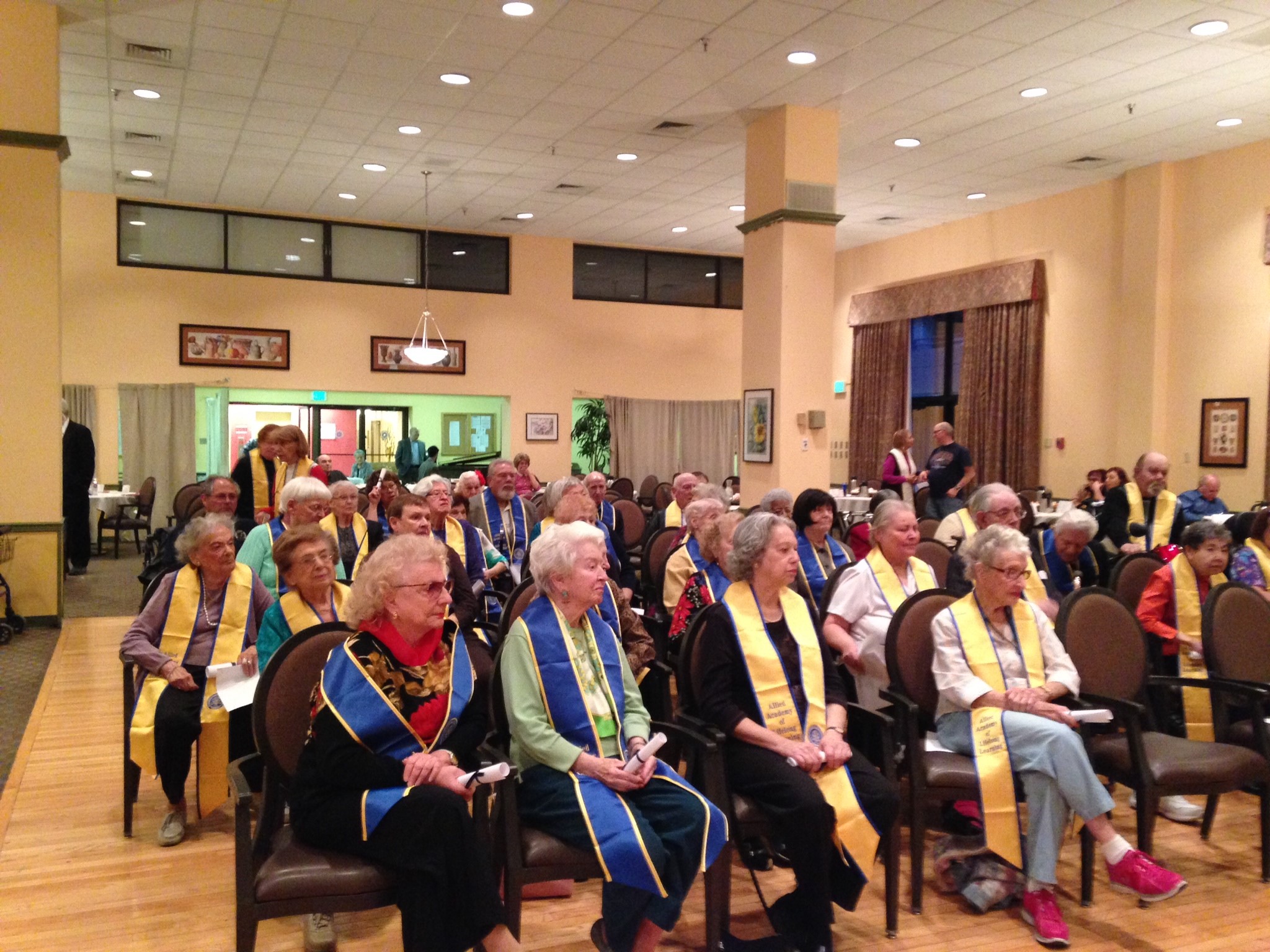 The graduating class of lifelong learners.
Allied Jewish Apartments – which provides independent and assisted living options plus other services at its apartment building in Cherry Creek - is setting the stage in new thinking about how progressive and innovative communities can support seniors. Far more than a low-income, HUD-subsidized apartment complex, it focuses on the entire person - medical care, adequate shelter, shared meals, spiritual life, community and friendship.
We have much to learn from Bess and her classmates and just as much to learn from the vision and commitment of Allied Jewish Apartments.