I don't usually get reminders for projects I'm working on delivered to my front door, but last week I did. It was a flyer from my local community health center inviting me to celebrate National Health Center Week.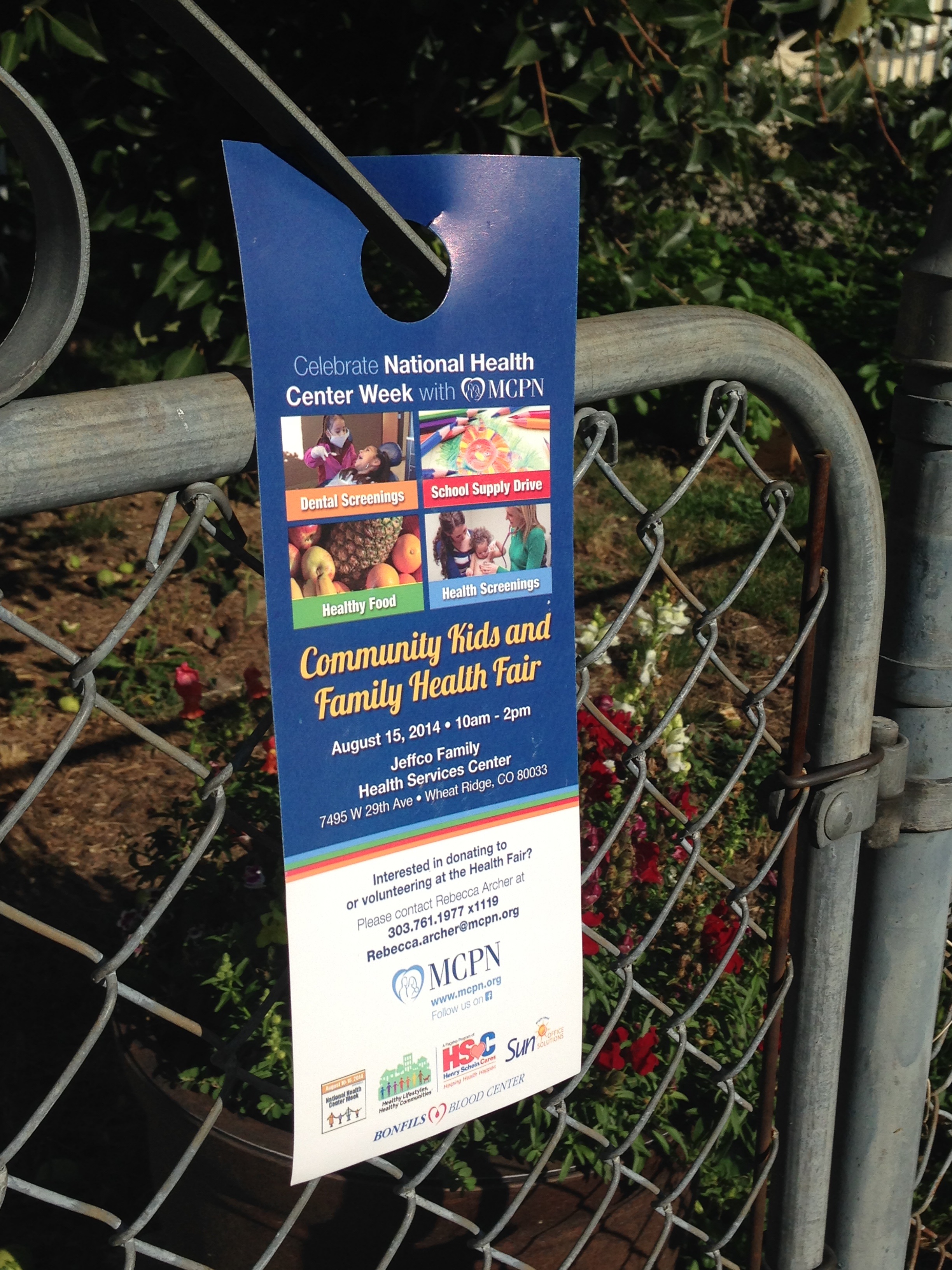 Here at the Colorado Health Institute we were already getting ready for this annual event. Now that it's here, we invite you to celebrate National Health Center Week by learning more about Colorado's medical safety net – what it is, how it works, and insight into ongoing challenges and innovations.
Here's what's new:
Colorado's Health Care Safety Net: 2014 Primer. Wondering who is considered a safety net provider, who they serve, and how it is all funded? This easy-to-use resource has what you need. We've updated the primer with information about how Affordable Care Act grants have helped Colorado's Community Health Centers serve more patients.
Introduction to Safety Net Advisory Committee (SNAC) Learning Labs. CHI's SNAC Labs are a great resource for up-to-date information on what is happening in Colorado's medical safety net. If you aren't familiar with CHI's SNAC Labs (or even if you are) be sure to check out this new summary that explains the SNAC Lab goals and approach, as well as where to find all the latest information.
Food for Thought: Updates from the Safety Net Advisory Committee. This series of publications provides a summary of the information presented and the discussion themes from each SNAC Lab meeting. If you want to know when there is a new one, request to be included on the Food for Thought email list. The summary from the July SNAC Lab meeting is now available: Immigrants and Access to Care: The Dynamics of Demand for Colorado's Safety Net Services.
The CHI team is busy preparing more new safety net resources for Safety Net Clinic Week, which is coming up next. So watch this space, and be sure to tell us how you are celebrating.