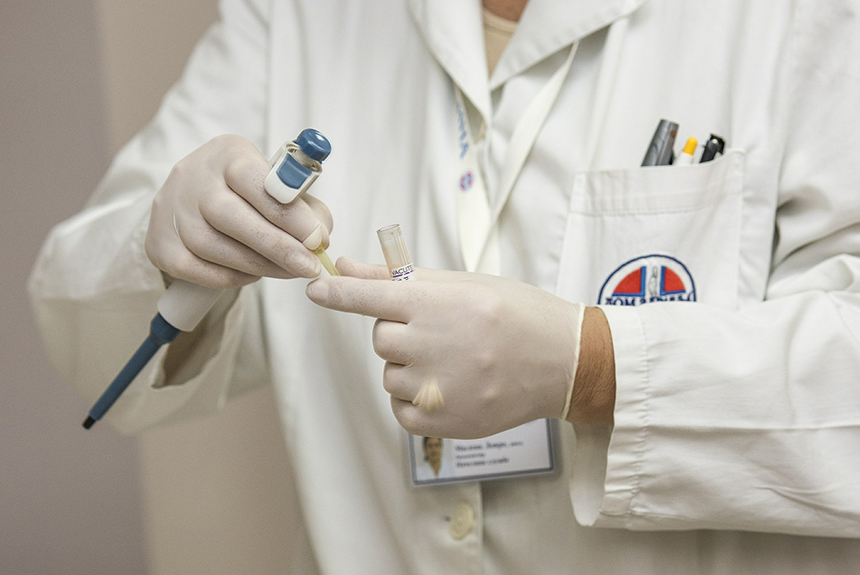 Twitter
After legislative session, you can still practice medicine in CO without a background check
Legislators opted for small changes to medical licensing in their 2017 session, but the Senate spiked a plan to institute criminal background checks for providers.
Several bills were introduced this session to increase consumer protection and provide clarification regarding licenses for professionals and medical equipment suppliers.
Bills that made it to the governor's desk for a signature are Senate Bill 244, which would allow retail food establishments to pay a lower license fee, and House Bill 1057, a physical therapy compact that would both allow physical therapists to practice in other participating member states and authorize the state's licensure board to conduct fingerprint-based background checks.
Other bills failed to make it through the legislature, including the highest-profile bill on background checks.
A background check for medical professionals — such as dentists and nurses — might seem intuitive, but surprisingly there is no current law that requires these checks to see patients in Colorado.
Our state is one of six in the country that doesn't have an active law requiring medical professionals to be fingerprint-checked for criminal records. Legislators were trying change that.
Led by Representative Janet Buckner, HB 1121 proposed a Patient Safety Act, which would require Colorado's 160,000 medical professionals to have these background checks.
The bill comes after recent scares including the incident with the Swedish Medical Center surgical technician Rocky Allen, who was convicted of stealing drugs and exposing almost three thousand patients to HIV, hepatitis B and hepatitis C. Allen had a history of being fired from hospitals in other states, and supporters of the Patient Safety Act say that the proposed legislation would help ensure that a similar incident doesn't happen again.
The bill followed a difficult path at the Capitol. After narrowly passing two committees in the House — Health, Insurance, and Environment (6-4) and Finance (7-5) — the bill was sent to House Appropriations, where it sat it sat for nearly two months before passing the House and being sent along to the Senate.
It met a quick death in the Senate State, Veterans and Military Affairs Committee on a vote of 3-2, with Republicans opposed.
Despite testimony about the importance of having these background checks and assurance that no general funds would be used, there were still concerns about the bill's requirements and lengthy procedures.
Opposition came from many medical professionals and large organizations, such as the Colorado Hospital Association. Their reasoning is that fingerprint-based checks have large information gaps and can be a burden to rural law enforcement, who have smaller staffs and less time to perform fingerprinting procedures.
Further concern surrounded the lack of information about what would be considered an acceptable timeframe for the background checks. For professionals such as certified nurse aids who depend on a quick turnaround for work (and who do so at the state minimum wage), opponents said, this bill could be a financial burden by delaying their approval to start work.
Addressing these opposing concerns could help a revived bill next year. The interest in protecting patients is alive in both parties, so it will be exciting to see in what form this bill is revised and presented in for its next legislative go-around.