Hot Issues in Health: Featured Speakers
---
Keynote Speaker Molly Ball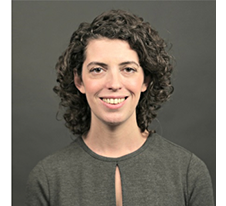 Molly Ball is the National Political Correspondent for TIME, covering campaigns, the White House, political personalities, and policy debates across America. She is also a political analyst for CNN and frequent television and radio commentator. She previously wrote for The Atlantic, Politico, The New York Times, The Washington Post, and others. Ball has received numerous awards for her political coverage. She grew up right here in Colorado and attended Cherry Creek High School. Her extensive experience and insightful commentary come into play as she debriefs election results and discuss their implications nationally and in our state.
---
Senator Michael Bennet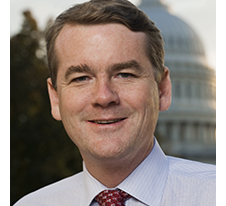 U.S. Senator Michael Bennet has represented Colorado in the United States Senate since 2009. Recognized as a pragmatic and independent thinker, he is driven by an obligation to create more opportunity for the next generation. Senator Bennet has built a reputation of taking on Washington dysfunction and working with Republicans and Democrats to address our nation's greatest challenges — including education, climate change, immigration, health care, and national security. Before serving in Congress, Senator Bennet worked to restructure failing businesses and helped create the world's largest movie theater chain. As superintendent of Denver Public Schools, he led one of the most extensive reform efforts in the country, resulting in substantial, sustained academic improvement for Denver's children. He lives in Denver with his wife and three daughters.
---
Governor John Hickenlooper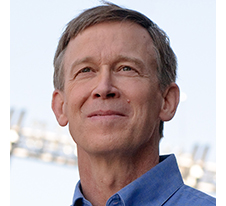 Governor John Hickenlooper is a lifetime entrepreneur who ran as a "dark horse" to become Mayor of Denver in 2003. He led the campaign to pass FasTracks, the largest regional transportation initiative in U.S. history. In 2011, having run on his history of collaboration for community good, he became the first Denver mayor to be elected governor in 150 years. He also became the first brewer to become a governor since Sam Adams in 1792. As governor, his goal was to create the most pro-business state government, but with the highest environmental and ethical standards. He is a great believer that governors, far more than Congress, can revive American democracy.
---
Lt. Governor-elect Dianne Primavera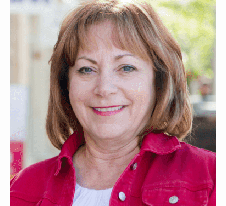 Dianne Primavera served four terms in the Colorado House of Representatives, representing Broomfield, Superior, and parts of Erie. She is known for her success working across the aisle to promote Colorado small businesses, lower prescription drug costs, and expand access to affordable health care. Primavera has fought cancer four times and survived, which inspired her to make it her life's work to ensure every Coloradan has access to the health care they need when they need it. Most recently, she has served as the CEO of Susan G. Komen Colorado, a chapter of one of the largest organizations in the country dedicated to breast cancer prevention, treatment, research, and education. She was born in Denver and attended both Regis University and the University of Northern Colorado. 
---
David Jones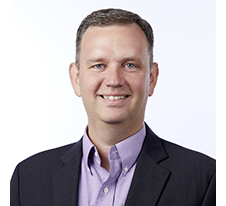 David Jones is a professor at Boston University's School of Public Health whose research examines the politics of health reform and social determinants of health. He will discuss lessons from his recent report, "Views from the Heartland: Prospects for Bipartisanship in Health Reform," based on interviews with legislators in Colorado and Kansas, before moderating a conversation with current state lawmakers from both parties. Jones has been awarded AUPHA's John D. Thompson Prize for Young Investigators, AcademyHealth's Outstanding Dissertation Award, and the BU School of Public Health Excellence in Teaching Award. He is also the author of the recent book "Exchange Politics: Opposing Obamacare in Battleground States."
---
Vic Vela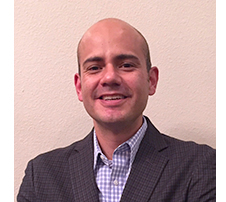 Vic Vela is a veteran Colorado journalist with experience in radio, newspapers and television. He was legislative editor for Colorado Community Media, a sports anchor and reporter for an NBC affiliate in Amarillo, Texas, and a reporter for The Daily Record in Cañon City and the Albuquerque Journal. He is now a weekend host and reporter for Colorado Public Radio. Before coming to CPR, Vic maintained an award-winning career in journalism despite frequent cocaine use for most of his adult life. He has been sober for four years and speaks and writes about recovery to encourage others struggling with substance use. Vic's work has garnered two regional Edward R. Murrow awards, plus awards from the Colorado Press Association, the New Mexico Press Association and the Society of Professional Journalists.
---
Speakers and Panelists
---
Heidi Baskfield serves as the Vice President for Population Health and Advocacy at Children's Hospital Colorado. Her responsibilities include oversight of the Child Health Advocacy Institute, leading the hospital's population health strategy, and developing the hospital's advocacy and legislative efforts to influence child health policy at the local, state, and federal levels. Baskfield served under Governor Bill Ritter's administration as legislative program manager for the Colorado Department of Natural Resources, where she developed and implemented a natural resources policy and legislative agenda. She earned a law degree from California Western School of Law and a bachelor's degree in Political Science from Fort Lewis College in Durango.
Ruth Benton co-founded New West, a primary care group practice, in 1994. The company has 80 physicians and mid-level providers and 250 employees at 16 locations in the Denver metro area. She is chair of CHI's Board of Trustees. Benton has an MBA from Colorado State University and has been named a Distinguished Alumna and Entrepreneur in Residence at the CSU College of Business. She has been a regular member of the Denver Business Journal's "Most Influential Health Care Leaders in Colorado" list.
Dr. Ted Clarke was named COPIC's chairman and CEO in 2005 and has served on its board since March 2002. During his tenure, COPIC reinforced its role as an industry leader in patient safety and risk management, expanded services into multiple states, and successfully grew the COPIC Medical Foundation to support health care initiatives.
Whitney Gustin Connor directs Rose Community Foundation's health program area, which supports efforts to promote a health care system that is more coordinated, affordable and accessible. Prior to joining the foundation, Connor was a consultant to Cape Cod Healthcare's school-based health center program in Massachusetts. Before then, she served as a nonpartisan policy analyst for the Colorado General Assembly and staffed the legislature's committees on health and human services. She earned a bachelor's degree from Colby College and a master's degree in health policy from the University of Colorado.
Richard Hammett has served as President and Chief Executive Officer of HCA/HealthONE's Swedish Medical Center in Englewood since August 2016. Hammett has a 25-year career in executive hospital leadership and has served within HCA Healthcare since 2005. He was CEO of The Medical Center of Aurora and Centennial Medical Plaza from 2012 to 2016. Hammett serves on the board of the Colorado Hospital Association, most recently as its chairman. A Fellow in the American College of Healthcare Executives, Hammett received a Master of Business Administration and Master of Science in Health Administration from the University of Alabama-Birmingham. He received his Bachelor of Science from the University of Alabama. 
Gretchen Hammer has, for over two decades, served as a public leadership consultant, non-profit executive and senior government official focused on improving the health and well-being of Colorado communities. Most recently, she served for nearly four years as the Medicaid Director at the Colorado Department of Health Care Policy and Financing. In November 2018, she returned to consulting, launching the Public Leadership Consulting Group, where she is working with clients focused on developing innovative approaches to improving health, early childhood development, and economic prosperity for all. Hammer is a graduate of the Colorado College and the University of Washington School of Public Health and Community Medicine. 
Representative Leslie Herod serves House District 8 (Northeast Denver) in the Colorado House of Representatives. She is the first African American LGBT candidate elected to the State Legislature. Representative Herod has served on multiple community boards and commissions, including as a gubernatorial appointee to the state's Judicial Performance Commission and a mayoral appointee to Denver's Cultural Affairs Commission. She is a co-founder of New Era Colorado, the state's leading organization focused on the engagement of young people, and she served as President of Colorado Black Women for Political Action. In 2018, Representative Herod championed the successful campaign for the Caring 4 Denver ballot initiative, which will provide an estimated $45 million annually for behavioral health services in the city.
Representative Dominique Jackson, a Democrat from Aurora, represents House District 42 in the Colorado State House of Representatives. She was first elected in 2016. Representative Jackson has run bills pertaining to affordable housing, sexual assault and domestic violence prevention, renter protections, and a variety of health-related issues. A champion for health care, she has supported efforts to ensure access to quality, affordable care, including a bill to help bring down the cost of prescription medications. She sits on three legislative committees, including Health, Insurance, and Environment. Prior to taking office, she worked as a communications consultant and served on Aurora's Citizens Advisory Committee for Housing and Community Development. She spent 20 years as a television news journalist.
Lindy Eichenbaum Lent joined the Rose Community Foundation as President and CEO in November 2017. She previously spent nearly nine years as executive director of the Civic Center Conservancy. She also served as then-Denver Mayor John Hickenlooper's communications director. In 2007, she was named senior advisor to the mayor and subsequently served as the City and County of Denver's director of communications for the 2008 Democratic National Convention. Lent received her bachelor's degree in political science with honors from Stanford University and her master's degree in journalism from Northwestern University. 
Katherine Mulready is the Chief Strategy Officer and Vice President for Legislative Policy for the Colorado Hospital Association. Prior to joining CHA, Katherine served as the Senior Policy Advisor on Health to Colorado Governor John Hickenlooper, where she was responsible for coordinating the administration's health policy initiatives. She holds joint degrees in Law and Healthcare Leadership from the University of Denver and a bachelor's degree from Lafayette College.
Lata (Kay) Ramachandran has served as Executive Director of the Marillac Clinic in Grand Junction since January 2013. The clinic, established in 1988, provides comprehensive primary care and dental care to low-income and middle-income individuals and families in Mesa County. She serves on CHI's Board of Trustees. Before coming to Marillac, she was the CEO of Urban Peak in Denver, a nonprofit that provides services to homeless youth. Ramachandran had previously worked in Canada for a large home health care organization as well as a large for-profit health care company. Born in India, she has lived in Hong Kong, Singapore, Canada, Boulder, and Denver. She has a master's degree in history from the University of Pune.
Senator Jim Smallwood represents Senate District 4, which covers much of Douglas County including Parker, Castle Rock, Sedalia, and Larkspur. Senator Smallwood learned about public service at an early age from his father. He earned his B.B.A. in finance from Fort Hays State University, where he met his wife, Jodi.  At 23, Senator Smallwood started his first business in Colorado – an insurance brokerage firm specializing in employee benefits. In 1996, Senator Smallwood moved to Parker where he, his wife and their three sons are active members of the community. Senator Smallwood champions affordable and accessible health care for Coloradans and will continue to fight skyrocketing premiums while working to ensure that all Coloradans have access to quality health care. 
Jamie Smith has served as president of St. Joseph Hospital since 2015. Previously, Smith worked for Centura Health in various leadership roles since 2008. Prior to that, he worked with Tenet Healthcare for five years as Vice President, Operations at Frye Regional Medical Center in Hickory, N.C., and as Associate Administrator at Atlanta Medical Center in Atlanta. Earlier in his career, he was a Medical Platoon Leader in the 1st Calvary Division at Fort Hood, Texas. He also served as the Administrator of the Department of Pediatrics at Walter Reed Army Medical Center for nearly two years. Smith is a Fellow of the American College of Healthcare Executives (FACHE). He earned a master's degree in business administration in 2002 from the University of Texas at Austin, and a bachelor's degree in economics from Trinity University in San Antonio, Texas.
Robert J. Valuck is a professor in the departments of Clinical Pharmacy, Epidemiology, and Family Medicine at the University of Colorado Schools of Pharmacy, Public Health, and Medicine at the Anschutz Medical Campus in Aurora.  He is Director of the Colorado Consortium for Prescription Drug Abuse Prevention, created by Governor Hickenlooper to address the prescription drug abuse problem with a collaborative, statewide approach. The Consortium has evolved over the past four years to include nine work groups, with over 400 members across the state, focusing on key areas relating to education, prevention, intervention, treatment and recovery. The Consortium has gained recognition as a model for the development of collaborative, coordinated responses to the opioid overdose epidemic in the United States.
Marko Vujicic is the Chief Economist and Vice President of the American Dental Association's Health Policy Institute. He is responsible for overseeing the Institute's policy research activities. Prior to joining the American Dental Association in 2011, he was Senior Economist with The World Bank in Washington D.C., where he directed the global health workforce policy program. He was also a Health Economist with the World Health Organization in Geneva, Switzerland. Vujicic obtained his Ph.D. in economics from the University of British Columbia and a bachelor's degree in business from McGill University in Montreal.
Christine Woolsey is vice chair of the Colorado Health Institute Board of Trustees. She was recently senior vice president and chief communications and marketing officer of SCL Health, where she oversaw strategic communications, brand management, and federal advocacy for the $2.5 billion health system operating eight hospitals in Colorado, Kansas and Montana.  Previously, she was senior vice president of Hill & Knowlton's Midwest Healthcare Practice, counseling Fortune 500 clients on corporate communications, issues and crisis management, media relations and brand building. A veteran journalist, Chris spent the first 20 years of her career in Chicago working in print, radio, and broadcast. She has a bachelor's degree in journalism from the University of Illinois at Urbana-Champaign. 
Dr. Gerald Zarlengo will become CEO of COPIC in 2019. He is the founding partner of Midtown Obstetrics & Gynecology in Denver. He has served as the Medical Director of Perinatal Services at Sisters of Charity Leavenworth Health System and Medical Director of Women's and Children's Services at Saint Joseph Hospital. He sits on the Board of the Colorado Physician Health Program, served as an Assistant Clinical Professor at the University of Colorado Health Science Center, and is on the board of the Zarlengo Foundation, which supports families with learning disabled children.
---
Colorado Health Institute Speakers
---
Karam Ahmad, a policy analyst at the Colorado Health Institute, researches environmental and public health issues, hepatitis C, substance use prevention, climate change, and more. Before joining CHI in May 2017, Karam was a public health geospatial analyst for federal agencies.
Jeff Bontrager, a director at the Colorado Health Institute, coordinates research related to health insurance, the uninsured, and Colorado's health care safety net. Jeff develops and oversees many of CHI's program evaluation efforts and is the principal investigator on the Colorado Health Access Survey. He joined CHI in 2005.
Eli Boone, a research analyst at the Colorado Health Institute, focuses on Medicaid innovation and coordinates the Colorado Health Access Survey (CHAS), the premier source of information on health insurance coverage, access to health care, and use of health care services. He joined CHI in February 2018.
Ashlie Brown, a director at the Colorado Health Institute, leads the Colorado Regional Health Connectors program in close collaboration with the Trailhead Institute and dozens of key partners across the state.  She joined CHI in January 2016.
Alex Caldwell, a director at the Colorado Health Institute, researches behavioral health, access to specialty care, and other issues. Caldwell works closely with foundations, state agencies, and others to conduct evaluations, needs assessments, and strategic planning. She joined CHI in August 2016.
Chrissy Esposito, a data visualization and policy analyst at the Colorado Health Institute, conducts research on how climate change impacts the health of Coloradans. She also creates interactive dashboards and maps as a member of CHI's communications team. She joined CHI in May 2016.
Joe Hanel, managing director of communications at the Colorado Health Institute, leads CHI's public outreach efforts and helps plan the editorial calendar. He worked 19 years as a journalist before joining CHI in May 2014.
Jalyn Ingalls, a research analyst at the Colorado Health Institute, focuses on behavioral health research and analysis. She has reported on a variety of issues, including the opioid epidemic and the policy and health considerations associated with e-cigarettes. She joined CHI in January 2018.
Emily Johnson, a director at the Colorado Health Institute, researches health care coverage, access, and related policy issues. Her recent work includes an economic analysis of federal health reform legislation and a cost-benefit analysis of inpatient substance use disorder treatment in Medicaid. She joined CHI in May 2015.
Tamara Keeney, an adviser to the Colorado Health Institute, consults on projects related to early childhood mental health. Before leaving for graduate school, Tamara conducted research on behavioral health and was lead analyst on CHI's team supporting the Colorado Commission on Affordable Health Care. She joined CHI in October 2013.
Michele Lueck, president and CEO of the Colorado Health Institute, consults with leading academic organizations, helps diverse groups achieve their strategic goals, and gives presentations around the state and country. In her 20-plus years of health and health care experience, she has held leadership roles in two other nonprofits, consulted with many more, and worked in account management in the private sector. She joined CHI in November 2010.
Liana Major, a policy analyst at the Colorado Health Institute, works on healthy aging policy as well as thesocial determinants of health. Currently, she is co-leading a housing and aging project funded by the NextFifty Initiative. She joined CHI in January 2018.
Allie Morgan, a director at the Colorado Health Institute, manages legislative relations and provides research, presentations, and commentary on developments at the state Capitol. She also oversees the annual Hot Issues in Health conference. She joined CHI in July 2014.
Rebecca Rapport, a program manager at the Colorado Health Institute, leads operations, training, and technical assistance for the Colorado Regional Health Connectors program in close collaboration with the Trailhead Institute and dozens of key partners across the state. She joined CHI in April 2016.
Sara Schmitt, a managing director at the Colorado Health Institute, leads research and evaluation on the social and environmental determinants of health. She works closely with public health agencies, health care providers and community organizations. She joined CHI in January 2012. 
Edmond Toy, a senior adviser to the Colorado Health Institute, is an economist who applies his analytic and quantitative modeling expertise across a wide range of health policy topics. He joined CHI in 2016 after a 15-year career as an economic, financial, and strategy consultant.