Hot Issues in Health: 2017 Keynote Speakers
Elisabeth Rosenthal
Dr. Elisabeth Rosenthal is the editor-in-chief of Kaiser Health News and the author of An American Sickness, a shocking investigation into America's health care system. Drawing on her expertise, Dr. Rosenthal unpacks one of America's most complex and frustrating institutions with a humanist approach, and examines what doctors, patients, and providers can do to help repair it. A former ER physician, she was also an award-winning reporter at The New York Times for 22 years, gaining acclaim for her coverage of health and health policy issues. Born in New York City, Dr. Rosenthal holds an M.D. degree from Harvard Medical School. She has been a Poynter Fellow at Yale, a Ferris Visiting Professor at Princeton, and an adjunct professor at Columbia University.
---
Alan Weil
Alan Weil is the Editor-in-Chief of Health Affairs, the nation's leading health policy journal. He is an elected member of the National Academy of Medicine, an appointed member of the Medicaid and CHIP Payment and Access Commission (MACPAC), and a trustee of the Consumer Health Foundation in Washington, DC. He was the executive director of the National Academy for State Health Policy (NASHP); directed the Urban Institute's Assessing the New Federalism project; held a cabinet position as executive director of the Colorado Department of Health Care Policy and Financing, the state's Medicaid agency; and was assistant general counsel in the Massachusetts Department of Medical Security. He earned his bachelor's degree from the University of California at Berkeley, a master's degree from Harvard's Kennedy School of Government, and a J.D. from Harvard Law School.
---
Aiden Mitchell
Aiden Mitchell is the Vice President of Sales leading the Internet of Things (IoT) Global Solutions Team for Arrow Electronics. He is responsible for Arrow's full solution IoT stack including sensors, embedded, connectivity, networks, data platforms including Hybrid, Private and Public Cloud, Analytics and Security. Arrow IoT capabilities are supported by professional services that encompass design, manufacturing, system and software integration, device monitoring and management and device event support including warranty management break/fix and repair on deployed assets. Aiden has over 20 years of sales and general management experience in the technology sector, having served in leadership roles at Freescale Semiconductor, Motorola SPS and Analog Devices. He has served internationally in the United States, Canada, Europe and China. 
---
---
Featured Speakers
Adam Atherly 
Adam Atherly is Professor in the Department of Health Systems, Management and Policy in the Colorado School of Public Health at the University of Colorado. Atherly's main area of research is health economics, with an emphasis on the economics of aging and consumer decisions regarding health plan choice and health. He has studied the effect of health on health care spending, including studies examining the effect of dementia of the Alzheimer's type on Medicare spending; lifetime spending and life expectancy projections for Medicare beneficiaries with and without chronic illnesses; and the effect of copayments and other cost sharing on health care spending. Atherly also has experience in health outcomes research, including scale development, evaluation of efforts to improve quality of care and patient safety, and cost effectiveness analysis. 
---
John Bartholomew 
John Bartholomew is the Chief Financial Officer for the Department of Health Care Policy and Financing. He has served in this role for the past 9 years and currently oversees seven functional divisions and nearly 130 employees. He has been a member of the HCPF team for over 18 years. Bartholomew's latest analytical challenges are measuring variation of cost and quality amongst provider groups and gaining a better understanding of administrative/overhead expenses for cost-based providers. Bartholomew holds a master's degree in economics from the University of Colorado, Boulder, and received his bachelor's degree from the University of California, Santa Barbara. 
---
Ruth Benton
Ruth Benton co-founded New West, a primary care group practice, in 1994. She is the chief business officer responsible to the board of directors. The company has grown to $60 million in revenue, has 100 physicians and mid-level providers and 365 employees at 18 locations in the Denver metro area. For four years prior to starting New West, Benton was vice president for operations and managed care with Health One, where she managed contracts for individual practice associations and hospitals. In addition, she was a hospital administrator for Swedish Medical Center in charge of the women's program, surgery services, laboratory services, medical records, admissions, emergency room and risk management. Benton has a MBA from Colorado State University and has received numerous awards from the Denver Business Journal, CSU College of Business and others. She is the chair of the Board of Trustees for the Colorado Health Institute. 
---
Whitney Gustin Connor 
Whitney Gustin Connor directs Rose Community Foundation's health program area, which supports efforts to promote a health care system that is more coordinated, affordable and accessible. Prior to joining the foundation, Connor was a consultant to Cape Cod Healthcare's school-based health center program in Massachusetts. Before then, she served as a nonpartisan policy analyst for the Colorado General Assembly and staffed the legislature's committees on health and human services. She has also worked as a planning/ grants specialist in women's health at the Colorado Department of Public Health and Environment. Connor has written a number of health policy reports for the Colorado General Assembly, including the Colorado Health Care Resource Book. She earned a bachelor's degree from Colby College and a master's degree in health policy from the University of Colorado. Her work in the community has included volunteering for Planned Parenthood of the Rocky Mountains and Attention Homes, a residential treatment program for at-risk youth. 
---
Merrill Friedman 
Merrill Friedman leads the Disability Policy Engagement team and advocacy strategy for Anthem and its affiliate health plans. She works collaboratively with consumers, advocates and stakeholders to ensure the diverse interests and preferences of older adults and individuals with disabilities, and inform Anthem's health benefits approaches and health care programs. Friedman advances the integration of the independent living philosophy, principles of self-determination, and the six foundational principles of the National Advisory Board (NAB) on Improving Health Care Services for Older Adults and People with Disabilities. In addition, she leads strategic partnerships with national and local organizations to advance the development of inclusive public policy. Her extensive experience in program development, strategy, new business growth and operations management informs the innovation and development of HCBS. 
---
Joan Henneberry 
Joan Henneberry is a Vice President supporting colleagues in multiple Health Management Associates offices across the country and working with government and private sector clients to implement state and federal health reform programs. For decades, her career within government and with private sector partners has focused on improving the performance of publicly financed health care programs. From 2007 to 2011, she served in the cabinet of former Colorado Governor Bill Ritter, Jr., as the executive director of the Department of Health Care Policy and Financing, the agency responsible for public health insurance programs, including Medicaid and Colorado's Child Health Plan Plus. She was the senior health policy advisor to the governor, developing and implementing policies and programs that expanded the availability of public health insurance programs for the state of Colorado and designing new models for managing the state Medicaid program. 
---
Sarah Johnson 
Sarah Johnson is the Regional Health Connector for Mesa County and is based at Mesa County Public Health. She was previously the Director of Child and Family Programs at Strive, which supports individuals with developmental and intellectual disabilities and their families, and currently chairs Mesa County's Early Childhood Steering Committee. She has a bachelor's degree in journalism from Northwestern University and a master's degree in social work from Colorado State University. 
---
Lydia Jumonville 
Lydia Jumonville joined SCL Health in June 2010 as Senior Vice President and Chief Financial Officer, and for seven years led all financial and accounting functions, as well as supply chain and real estate for the system. She was named President and Chief Executive Officer in October 2017, after serving as interim president and CEO for five months. She continues to serve as Executive Vice President and Chief Financial Officer while SCL Health looks to fill the role. Prior to joining SCL Health, Jumonville served in a variety of progressive financial leadership positions. She spent nearly 20 years at Baylor Health Care System in Dallas, Texas, managing all financial functions and advancing that organization's mission. Prior to Baylor, she provided tax compliance and consulting services to clients of Arthur Anderson LLP. Jumonville graduated summa cum laude from Louisiana State University with a bachelor's degree in accounting and is a Certified Public Accountant. 
---
Barbara Martin 
Barbara Martin, RN, MSN, ACNP-BC, MPH, has more than 15 years of clinical and leadership experience in health care delivery, care coordination, and working across complex systems of care. She received her master's degree in public health in 2013 to focus on population-based policy and systems change work to enhance and improve systems of care delivery. Martin has been engaged with the SIM initiative since 2013. She served on the core SIM team during the grant planning process, and led state public health efforts to implement population health strategies to support SIM as director of the Health Systems Unit at the Colorado Department of Public Health and Environment. She joined the SIM office in 2015 as director of the Transforming Clinical Practices initiative (TCPi), leading statewide efforts to build a program that helps clinicians and practices transition into new care delivery and payment models. She stepped in as interim director for SIM in March 2016 and was promoted to the director role in September. 
---
Dr. Donald Stader 
Don Stader, M.D., is an emergency physician, innovator and entrepreneur practicing at Swedish Medical Center in Englewood, Colorado. He serves as Swedish Hospital's Emergency Department Associate Medical Director and Emergency Medicine Section Chief. Stader holds a medical degree with honors from Baylor College of Medicine, where he was an Albert Schweitzer Fellow, and attended emergency medicine residency at Carolinas Medical Center. He has a deep interest and expertise in the opioid epidemic. He is the past chair of Colorado ACEP's Opioid Task Force, the Editor-in-Chief of COACEP's 2017 Opioid Prescribing & Treatment Guidelines, an opioid consultant for Colorado Hospital Association and the legislative representative for Colorado Medical Society's Prescription Drug Abuse Committee. He lives with his wife, Andi, and daughter, Josiphine, in Morrison, Colorado. 
---
Christine Woolsey
Christine Woolsey is a Senior Vice President for SCL Health, a faith-based nonprofit health care organization dedicated to improving the health of people and communities, especially the poor and vulnerable. She joined the health system in July 2010 and oversees communications, advocacy/ government relations, marketing and philanthropy. In her advocacy role, Woolsey serves as a liaison between SCL Health leaders and legislators and civic and business groups interested in health care access, affordability and transparency. She is a board member of the Colorado Health Institute, the Denver Metro Chamber of Commerce and St. Mary's Medical Center in Grand Junction. Prior to joining SCL Health, Woolsey was Senior Vice President and Director of Midwest Healthcare for Hill + Knowlton Strategies, a PR and public affairs consulting firm. Woolsey earned her bachelor's degree in journalism from the University of Illinois at Urbana-Champaign and spent the first part of her career in Chicago as a reporter and editor covering the health care industry and state and federal health care reform efforts. She won several editorial excellence awards for her reporting on the history of the U.S. health care cost crisis. 
---
---
Colorado Health Institute Speakers
Jeff Bontrager
Jeff Bontrager is the Director of Research on Coverage and Access at the Colorado Health Institute. He coordinates CHI's research efforts related to health insurance, the uninsured, public and private insurance eligibility modeling and Colorado's health care safety net. Bontrager served as the Principal Investigator on the 2017 Colorado Health Access Survey. He was selected by the Denver Business Journal as one of Denver's "Forty Under 40" up-and-coming leaders. Bontrager has a master's degree in public health from the University of Colorado. He joined CHI in 2005.
---
Alexandra Caldwell
Alex Caldwell is Associate Director of Program Development and Analysis at the Colorado Health Institute. She researches a range of health policy subjects such as the health care workforce, behavioral health and rural health. Caldwell works closely with foundations, state agencies and others to conduct evaluations and needs assessments informing their work. She also leads SNAC labs, a series of learning labs on issues impacting the state's safety net. Caldwell holds a bachelor's degree from Dickinson College and a master's degree from the Columbia University Mailman School of Public Health. She joined CHI in August 2016.
---
Joe Hanel
Joe Hanel is Associate Director of Strategic Communications at the Colorado Health Institute. At CHI, Hanel studies a variety of health policy issues including politics and health-related debates at the Colorado legislature. His background is in journalism, where he spent 19 years, most recently with The Durango Herald. He has a bachelor's degree from the University of Colorado-Boulder and a master's degree in international affairs from the Johns Hopkins University School of Advanced International Studies in Washington, D.C. He joined CHI in May 2014.
---
Emily Johnson
Emily Johnson is Associate Director of Economic Analysis at the Colorado Health Institute. At CHI, she researches and provides analysis on health care coverage, access and related policy issues. Her recent work includes economic analyses of federal health reform legislation and investigations into the role of managed care in state Medicaid programs. Johnson holds a bachelor's degree from the University of Mary Washington in Fredericksburg, Virginia, and a master's degree in health services research from the University of Colorado. She joined CHI in May 2015.
---
Michele Lueck
Michele Lueck has led the Colorado Health Institute as President and Chief Executive Officer since November 2010. During her tenure, the organization has grown to become a leading health policy institute in the state and nationally. CHI's portfolio has expanded from traditional areas of health care policy to a wide range of issues, from public health, social determinants of health and community-based work, to national trends and market analyses. She frequently speaks in Colorado and across the nation on health policy issues. Currently, Lueck serves on the boards of Adams State University, Kavod Senior Life, the Partnership of Academicians and Communities for Translation (PACT) Council, and the Colorado e-Health Commission. Nationally, she is a board member of the National Network of Public Health Institutes. She earned a bachelor's degree from Harvard University and a master's degree in political science from the University of Melbourne in Australia. She lives in Englewood with her husband, two kids and two Portuguese water dogs. 
---
Teresa Manocchio
Teresa Manocchio is a Policy Analyst at CHI, where she researches and analyzes issues that impact population health, including behavioral health, the opioid epidemic and other public health priorities. She is also the project manager for the Colorado Health Access Survey. Prior to joining CHI, Teresa served as an advisor at the U.S. Department of Health and Human Services. Manocchio holds a bachelor's degree from the University of Colorado at Boulder and a master's degree in international economics from the University of Denver. She joined CHI in January 2017.
---
Allie Morgan
Allie Morgan is Associate Director for Legislative Services at the Colorado Health Institute. In this role, she manages legislative relations and provides regular research, presentations and commentary on developments at the capitol. In addition, she oversees the annual Hot Issues in Health conference and produces analyses on a range of health policy issues. Morgan holds a bachelor's degree from Carleton College and a master's degree in public administration from the University of Pennsylvania's Fels Institute of Government. She joined CHI in July 2014.
---

Sara Schmitt
Sara Schmitt is the Director of Community Health Policy at the Colorado Health Institute. She leads CHI's research and evaluation on the social and environmental determinants of health. In her role, Schmitt works closely with public health agencies, health care providers and community organizations. She has a bachelor's degree from DePaul University and a master's degree from the University of Chicago. Schmitt joined CHI in January 2012.
---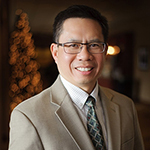 Edmond Toy
Edmond Toy is a Director at the Colorado Health Institute. He is an economist who applies his analytic and quantitative modeling expertise across a wide range of health policy topics, such as insurance, cost containment and health care reform. Toy joined CHI in 2016 after a 15-year career as an economic, financial and strategy consultant in the private sector and as an analyst in the White House Office of Management and Budget. He holds a bachelor's degree from Stanford University, a master's degree from the Massachusetts Institute of Technology and a PhD in Health Policy from Harvard University.
---
---
Candidates for Governor (Invited)
Cynthia Coffman (R)
Cynthia Coffman has served as the Attorney General of Colorado since 2015. Prior to that role, Coffman was chief deputy attorney general under Attorney General of Colorado John Suthers from 2004 to 2014. She earned her bachelor's degree from the University of Missouri and her law degree from the Georgia State University College of Law. Coffman moved to Colorado in 1997 and worked for the legislative council of the Colorado legislature. She served as legal counsel for the Colorado Department of Public Health and Environment from 1999 to 2004 and for the Governor of Colorado, Bill Owens, from 2004 to 2005. 
---
Noel Ginsburg (D)
Noel Ginsburg, a manufacturing entrepreneur and Denver native, left the University of Denver during his senior year in 1980 to found Intertech Plastics, Inc., a firm specializing in plastics injection molding. In 2013, Ginsburg became president of Intertech Medical, and in 2014, he founded CareerWise Colorado, a nonprofit youth apprenticeship program. Ginsburg also co-founded the Colorado I Have a Dream Foundation, which offers college scholarships and mentoring opportunities to inner-city students, and he has worked with nonprofits, including Mile High United Way and the Allied Jewish Federation of Colorado. 
---
Mike Johnston (D)
Mike Johnston is a Vail native and a former Colorado state senator, representing Senate District 33. After graduating from college, Johnston taught in rural Mississippi through Teach for America for two years. He earned a master's degree in education policy from Harvard and a law degree from Yale. He served as an education policy advisor to political candidates, and once back in Colorado, continued his work in education as a principal in Denver-area high schools. Johnston was an education advisor to Barack Obama during his 2008 campaign, and in 2010 he was featured in Forbes magazine as one of the "Seven Most Powerful Educators." 
---
Cary Kennedy (D)
A Denver native, Cary Kennedy began her career working for Governor Roy Romer and on children's health care initiatives in the 1990s. Kennedy is a former Colorado State Treasurer, as well as a former Deputy Mayor and Chief Financial Officer of Denver. She crafted the Building Excellent Schools Today (BEST) program that funds the renovation and replacement of schools across Colorado. Kennedy earned a master's degree from Columbia University and a law degree from the University of Denver. 
---
Donna Lynne (D)
Donna Lynne has served as Colorado's Lieutenant Governor and Chief Operating Officer since May 2016. Previously she was the executive vice president of Kaiser Foundation Health Plan Inc. and Kaiser Foundation Hospitals. Before her time at Kaiser, she served as the executive vice president and chief operating officer for Group Health Inc. and the executive director of the New York Business Group on Health. She spent 20 years working in New York City government. 
---
Victor Mitchell (R)
Victor Mitchell is a businessman and entrepreneur. He served in the Colorado legislature from 2007 to 2009, representing constituents in Douglas and Teller counties. He currently runs Lead Funding, a specialty lending organization for homebuilders and developers. Prior to entering real estate, Mitchell founded several wireless communications companies. He has served as an adjunct faculty member in the College of Business at Colorado State University and has earned degrees from both San Diego State University and the Kennedy School of Government at Harvard University. 
---
Jared Polis (D)
Jared Polis has represented the Colorado's 2nd Congressional District in the U.S. House of Representatives since 2009. He previously served as a member of the Colorado State Board of Education from 2000 to 2006. While attending Princeton University, Polis co-founded his first company, American Information Systems. He went on to launch bluemountain.com and ProFlowers.com. He has been named an "Entrepreneur of the Year" by Ernst and Young. 
---
Doug Robinson (R)
Doug Robinson is a former investment banker. Robinson earned his MBA from Columbia University. After graduating, he worked in technology finance. In Denver, Robinson was head of corporate finance of Hanifen Imhoff and a smaller firm, the Wallach Company. Robinson went on to build his own firm, St. Charles Capital, where he worked until his recent retirement. He also founded the nonprofit organization KidsTek, which helps kids gain technology skills. 
---
Tom Tancredo (R)
Tom Tancredo is a former member of the U.S. House of Representatives representing the 6th Congressional District of Colorado. Tancredo is a Denver native and earned a bachelor's degree from the University of Northern Colorado. Prior to serving as a member of the U.S. House, Tancredo was appointed by President Ronald Reagan to be the regional representative in Denver for the Department of Education, where he remained through the George H.W. Bush administration. Before that, Tancredo taught history in Arvada and served in the Colorado House of Representatives. 
---